Lobster Thermidor Sauce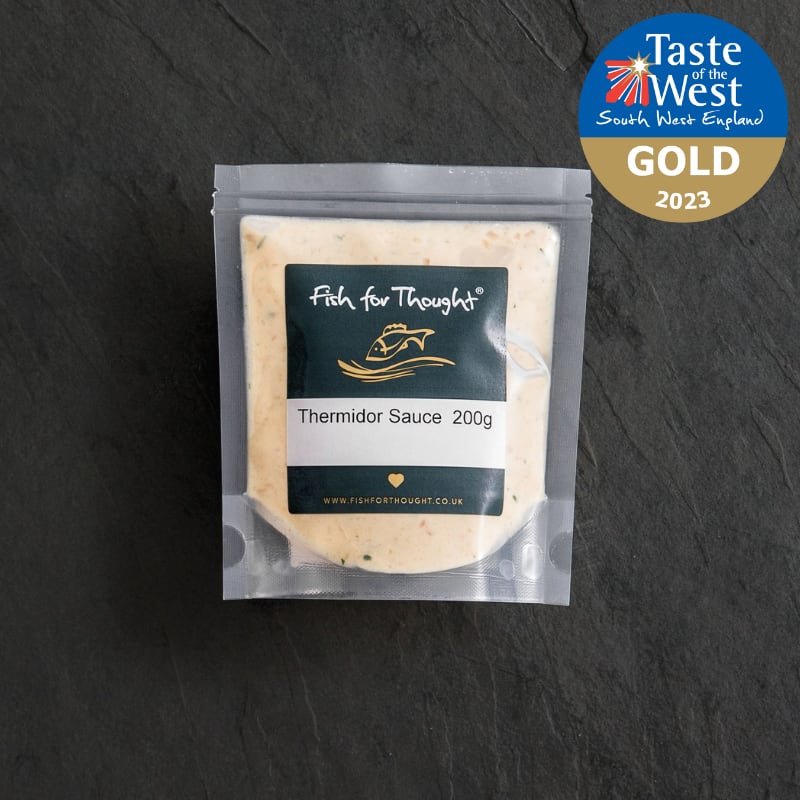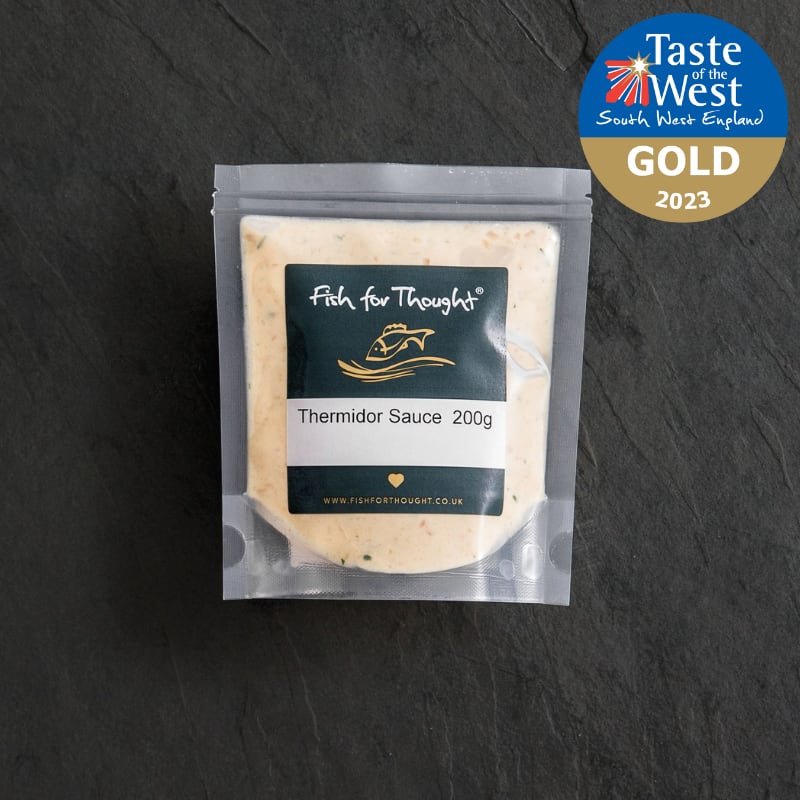 Recipes & Cooking
Works brilliantly with cooked, split and cleaned Lobster.
Watch Chef Adam show you how to expertly prepare Lobster Thermidor here: https://www.youtube.com/watch?v=ihyqKieV6W0
Health & Nutrition
Ingredients: FISH Stock(Fish Bones, Carrot, Onion, Fennel, Leek, Herbs, Garlic), CREAM, Parmesan CHEESE, English MUSTARD (GLUTEN), Shallots, White Wine (SULPHITES), Parsley, Lemon Juice, Pepper, Salt.
Customer reviews
Wedding Anniversary Celebrations!
just thought I'd drop you a quick email to let you know our order arrived on Saturday morning. I opened the box and it smelled like Cornwall, the sea. The mussels were superb in the mariniere sauce and the lobster thermidor was fantastic! We were treating ourselves as it is our 26th wedding anniversary tomorrow and to be honest, we prefer to buy the very best ingredients and cook ourselves than go to a restaurant and be disappointed. We were delighted with the quality of the fish, as always.
Peter Hinchliffe, Hertfordshire
Your Seafood is Fabulous
I have ordered many Lobsters from you and never been disappointed. This time I added mussels - I have to say they were the best mussels I have had since we lived in Nova Scotia - Indian Point were reputed to be the best in the world but yours more than matched them. Fabulous. Thanks once again, I look forward to ordering again very shortly.
Peter Hutson-Jones, Cheshire
Lobster & Turbot
Thank you so much for the superb Lobster and Turbot that arrived in perfect condition and made a celebration lunch very special indeed - and the fish soup gift you popped into the box was a nice surprise
Guelda Waller, Norfolk
---