White Crab Meat (Hand-Picked)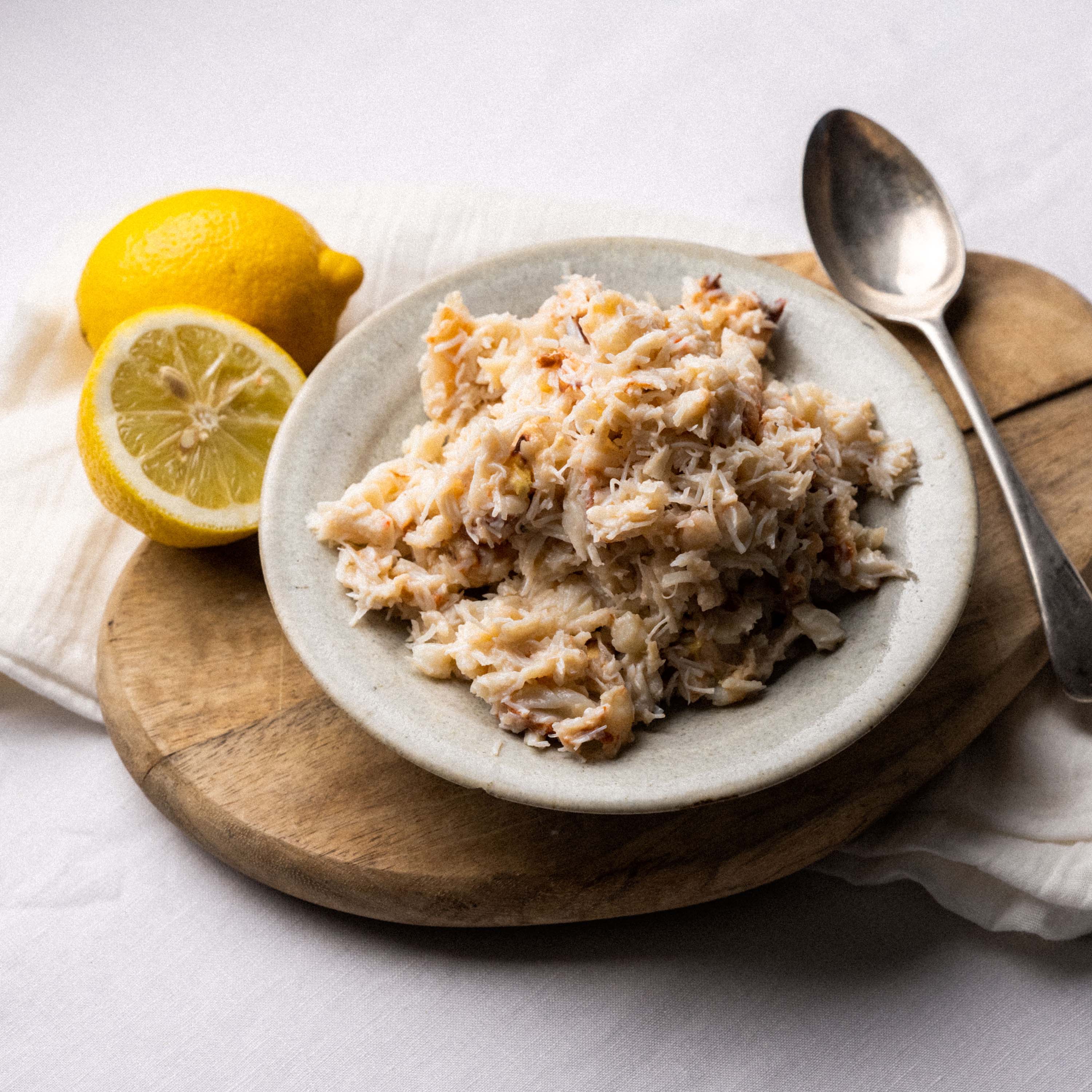 White Crab Meat (Hand-Picked)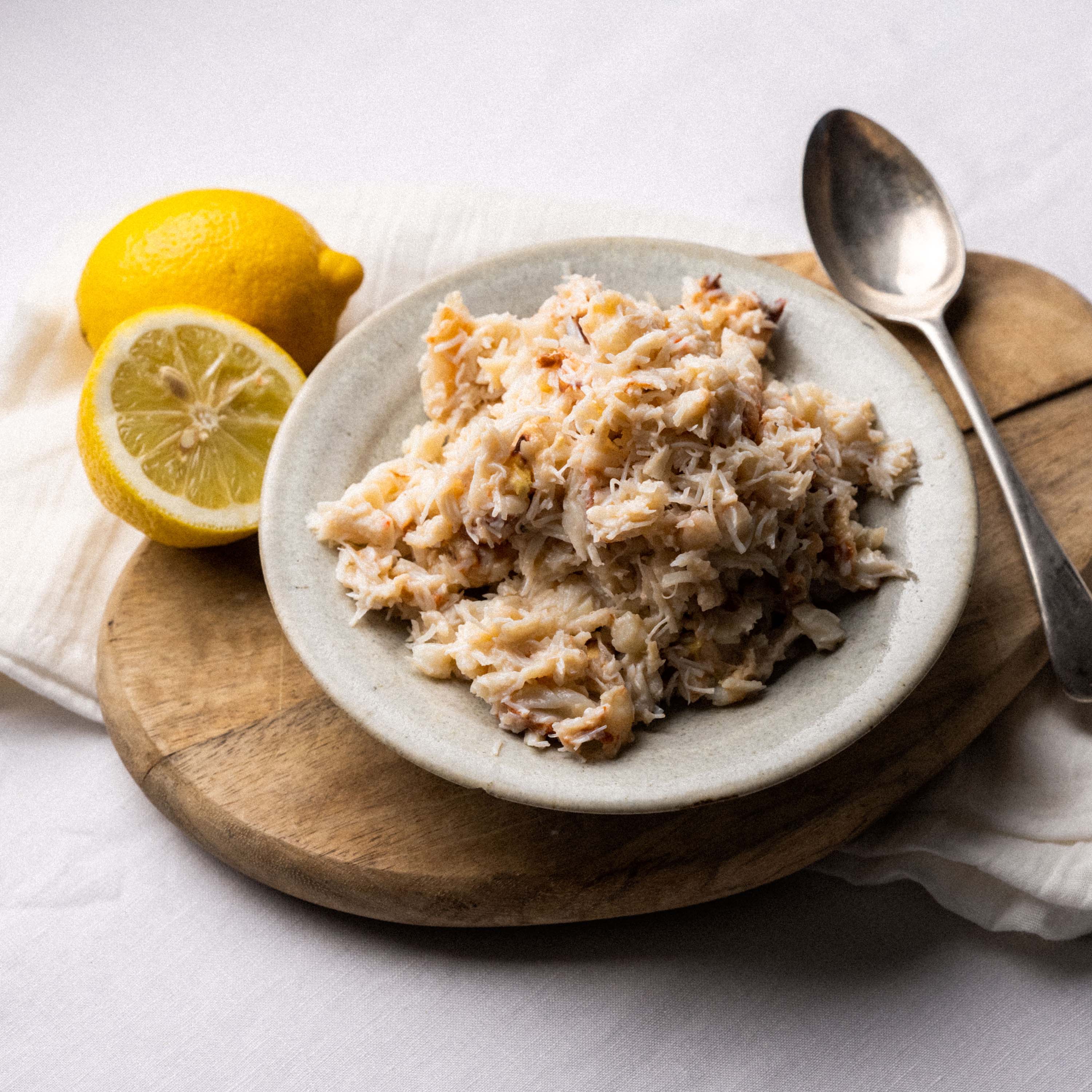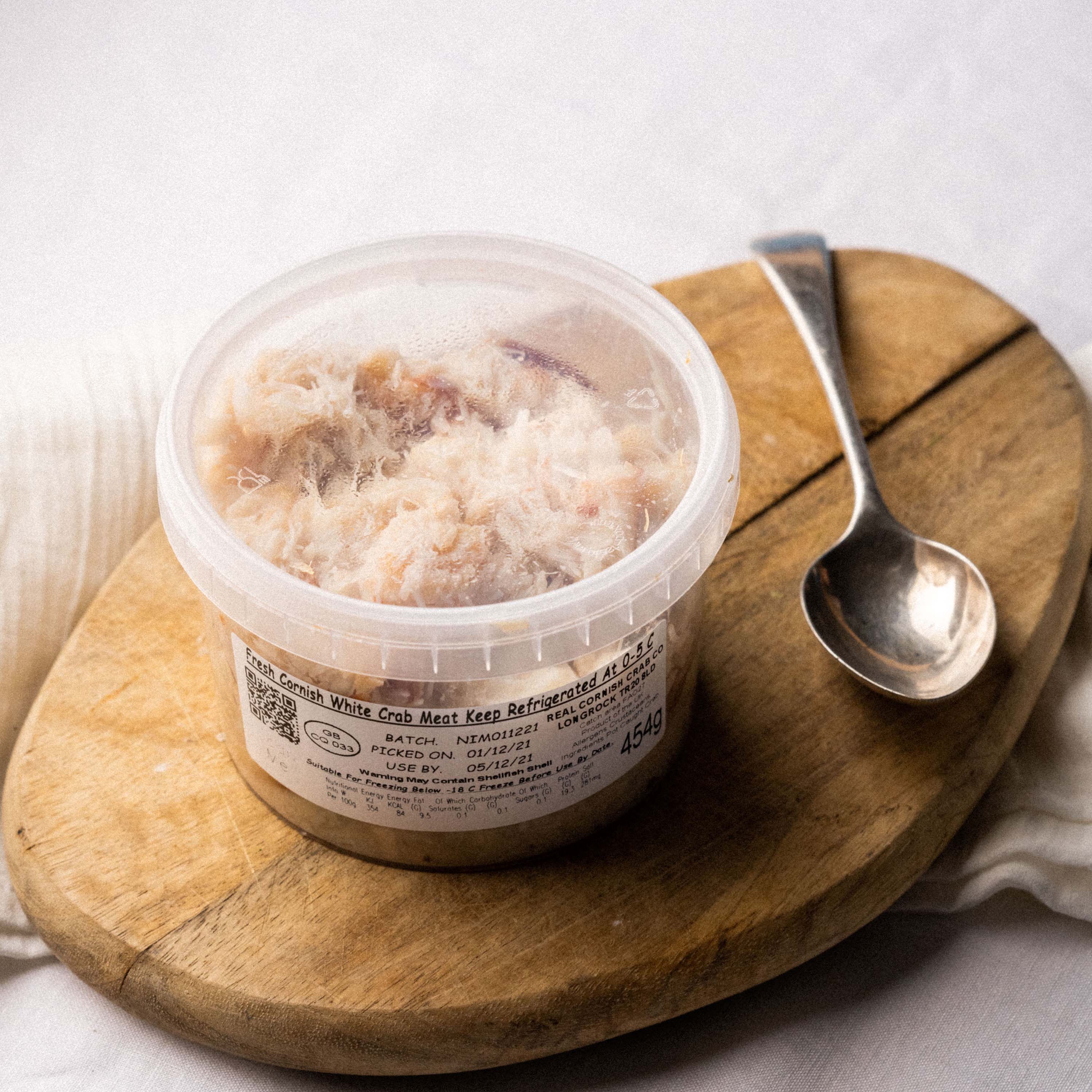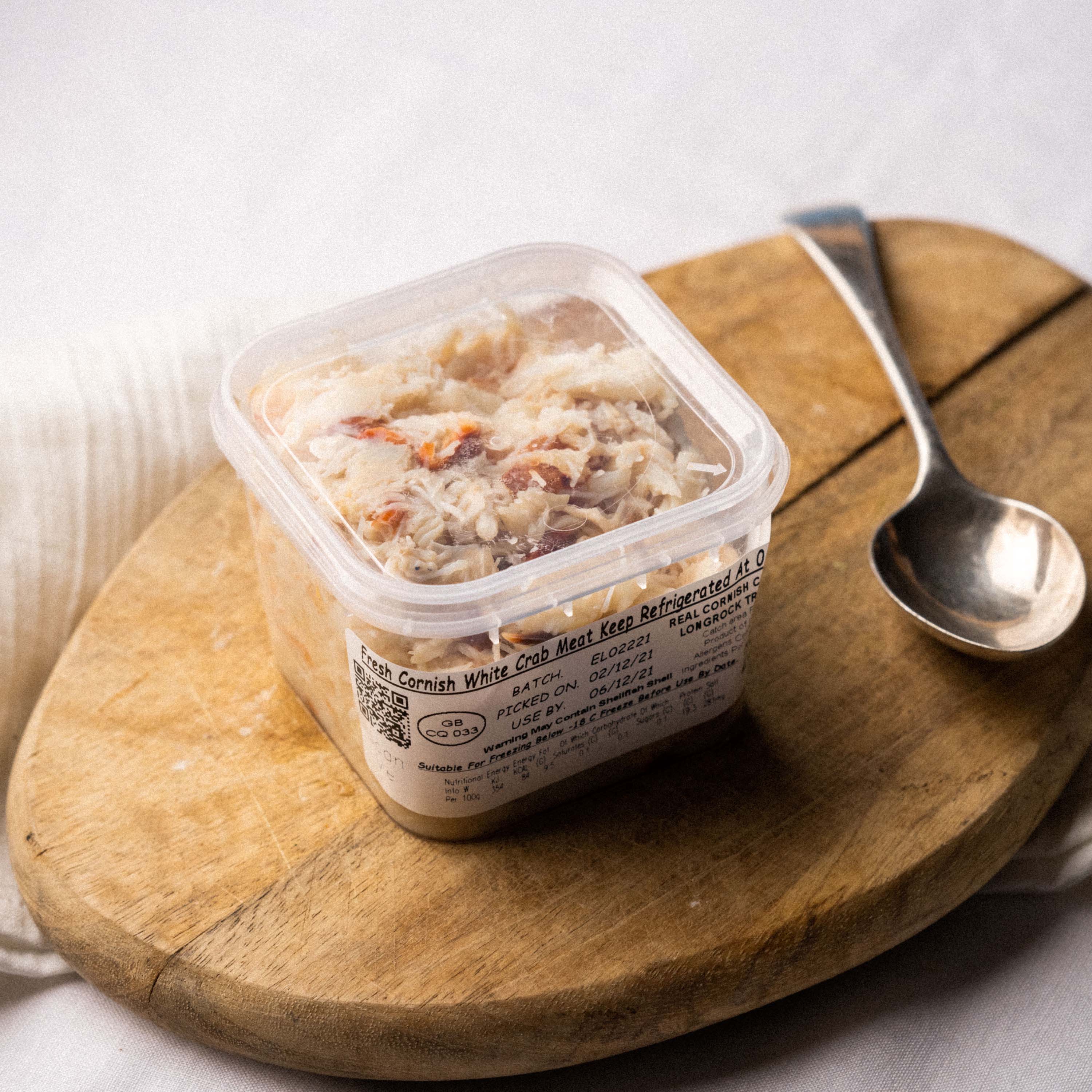 Recipes & Cooking
This crab meat is delicious as it comes, and quite delicate in flavour, so we always recommend keeping things simple and allowing the crab to take centre stage. We like to enjoy it in a doorstop sandwich or as a key ingredient to like crab linguine.
Prepare Crab Linguine at home - watch Chef Adam in action here: https://www.youtube.com/watch?v=J1Ta4hEsdaw
Prepare the best Crab Sandwich: https://www.youtube.com/watch?v=LBGdM-veCOY&t=43s
Health & Nutrition
Did you know that crab meat is not only super delicious, but also super healthy. Both white and brown meat are superior sources Omega 3 oils, containing 1,892 mg of Omega 3 per 100 g of meat! Crab is also one of the healthiest sources of protein, is particularly rich in Selenium which plays a key role in the human's antioxidant defence system, and is a rich source of vitamins (particularly Vitamin B2) and minerals. Basically it is a superfood!
Sustainability & Provenance
Cornish Brown Crab stocks are healthy, and all of the crab that we source is pot-caught, which is one of the most sustainable methods of fishing. It is both low impact and very selective, and it allows for undersized and berried females to be returned to the water unharmed. Read more
Customer reviews
Dear FFT, you have a new fan!
Thank you. Had two orders last week. One for me and the other was a birthday present for my cousin Pamela. She called me to tell me that the crab was the sweetest most succulent she had ever eaten! Phoned the next day to say the same about the kippers and  then sent pictures on Facebook to show the fish which she had cooked with  black butter!
Keith Brown, Essex
Delighted
Delighted to receive our combination box on time and it is always exciting to open it and to plan a few menus using the delicious sauces. Homemade fish pie tonight! Delighted to see that you are moving towards ready cooked meals and the crab bake was great for lunch for a single person. We will be repeating that order and I would have thought there was a big market for you in these products, particularly single portions for OAPs who want something to pop into the Aga. Freezer well stocked now!
Alan, Surrey
Fabulous Chef Specials
Just wanted to say how fabulous your chef specials were, they really are excellent. We would highly rate them to anyone, they are absolutely first class. The crab just was the best we have had. The soups are delicious and the ready meals are exceptional. Everything is so full of flavour and generously portioned. Your fish is always brilliant but this was the first time we'd tried the specials. Congratulations to everyone involved. Guess I'll have to order some more now !!
Linda and Eric, .
---