We embrace documentaries like Seaspiracy from Netflix, which is trying to highlight some of the real and significant issues that this global industry must take accountability for. Issues like:
overfishing
illegal and unlegislated fishing
modern day slavery on boats and in various parts of the processing industry in remote parts of the world
by-catch
specific species (like shark) in some parts of the world being targeted for just their fins
damage to the environment associated with certain fishing practices
It is precisely due to the issues being highlighted that we have from the very start, deliberately chosen a different path. True sustainability and real provenance are the pillars upon which our business has been built, and they inform all the critical decisions we take.
However sometimes when the spotlight is rightly directed towards the most terrible practices there can be a tendency to condemn every part of the industry, and we think this is the wrong thing to do, is unhelpful and can actually be counterproductive. There is also a very big difference between fishing practices when viewed globally, and locally.
We do not claim for one moment that we are perfect, or have sustainable seafood 100% figured out. But we are trying to, and we believe we are leading the way in showing how it might be done better.
Here in Cornwall, we think the right thing to do has two elements:
Understand and identify the truth surrounding how and where our seafood is sourced, including where unacceptable practices are involved - then educate customers and never sell these species.

Identify best practice from a sustainability and provenance perspective and work with and support these individuals and businesses, so that together we can make the positive change required - then educate customers and champion these products and people.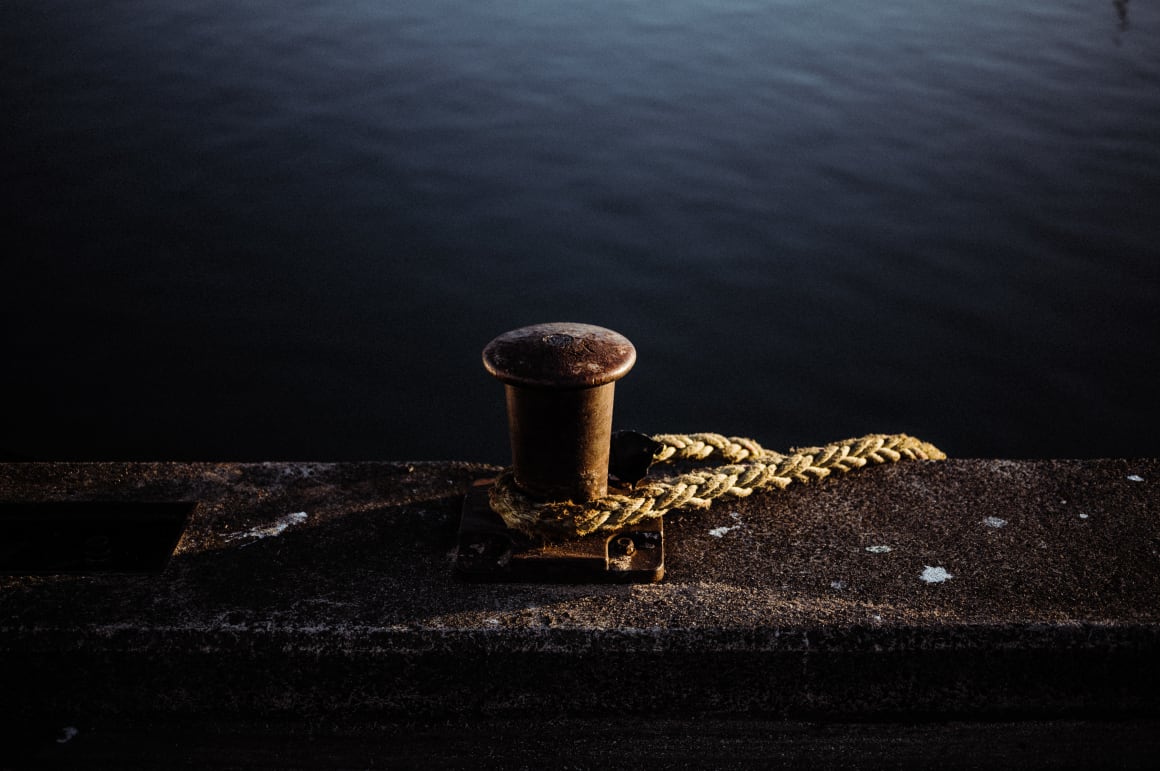 JUDGE US ON WHAT WE REFUSE TO SELL
What businesses choose not to sell is as important as the products they do and what makes us different is that we don't just talk about it, we allow our actions to speak for themselves.
We take guidance on the species that we do sell from two independent wildlife charity bodies only - the MCS (Marine Conservation Society) and the Wildlife Trust's Cornwall Good Seafood Guide.
We consider the species, catch method and provenance of every product we choose to sell:
• We will not sell any imported tiger prawns, usually farmed in South East Asia, where the industry has a reputation for destroying mangrove swamps, slave labour and poor regulation. The feed used has also been linked to illegal fishing.
• We will not sell any Tuna, which is usually imported from the Pacific Ocean where supply chains are remote, complex and opaque at best.
• We will not sell any Swordfish, which is an endangered species and is usually imported from the Pacific Ocean where supply chains are remote, complex and opaque at best.
• We will not sell Ray Wings or Skate as they have an MCS rating of 5 and are deemed to be unsustainable with stocks at historically low levels. They are a slow growing species that produce a limited number of eggs each year, making them vulnerable to overfishing. Their unusual shape also means that they are more likely to be caught as 'by-catch' of certain fishing methods targeting other species.
• We will not sell Cod landed in the South West as the fisheries are under pressure and not sustainable, instead we choose to source from the more sustainable Shetland fishery
• We will not sell wild halibut as stocks around the UK are not sustainable. We choose to source our halibut from a farm on the island of Gigha, with incredible standards of husbandry and sustainability credentials
• We will not import mussels from around the world – why would we when we have estuary-grown and offshore rope-grown mussels on our doorstep that are incredible
• The salmon that we offer is sourced from The Shetlands and Loch Duart and the standards of husbandry are excellent
• We source Tiger Prawns from a farm based in Lincolnshire that has been established with the highest standards of sustainability and has an MCS sustainability rating of 1 - the best you can get!
• We will not sell imported farmed bass and bream, instead choosing to offer customers sustainable wild alternatives landed around our coast, like gurnard, line-caught bass and wild bream. The terrible practices that are associated with certain fisheries and aquaculture businesses are inexcusable and rightly should be condemned.
• Will will not sell dredged scallops, only sustainably hand dived from the UK coastline.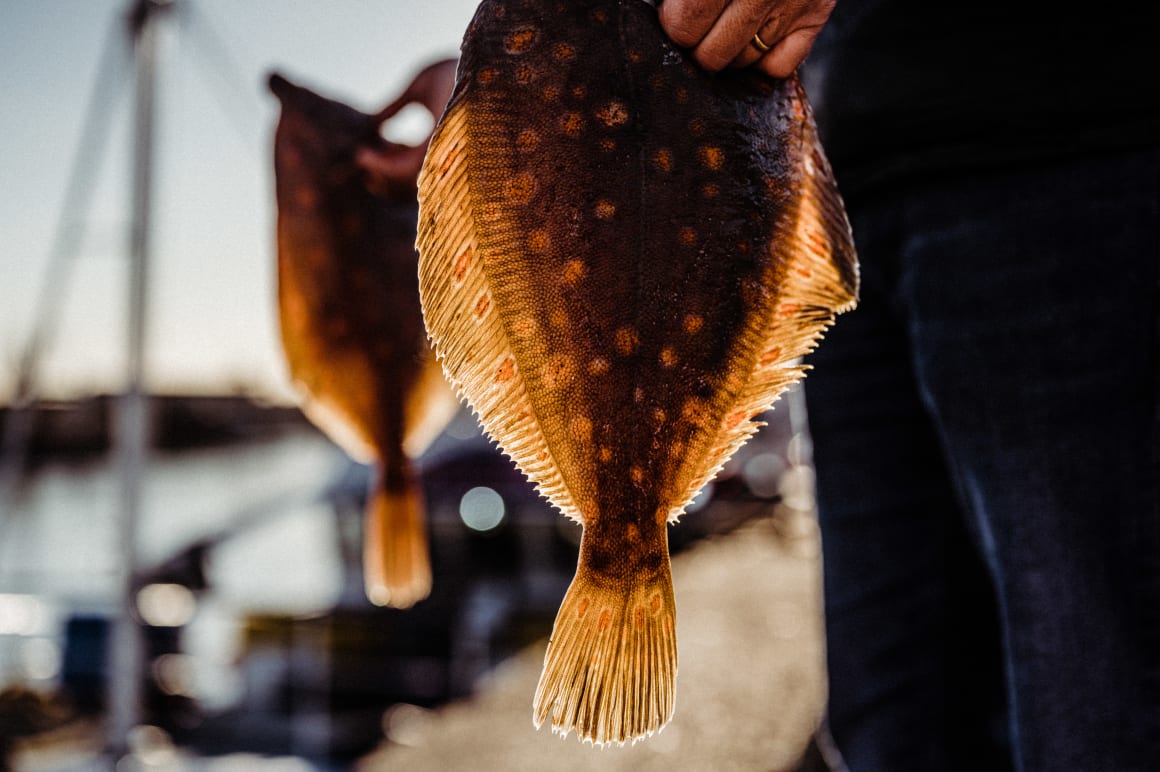 And the great news is in the UK, and in particular Cornwall and the South West, there are fisheries that are scientifically proven to be sustainable, and are worthy of our support. And these are the products that we choose to sell.
Our range of fish and shellfish has been very carefully selected to ensure that we can, hand-on-heart, say we fully understand how and where it is caught and the current status of the fishery.
We are proud of what we do, and in fact embrace programmes like Seaspiracy, as they help to educate more people about 'what bad looks like' which helps to shine the torch on 'what good looks like'.
Part of the benefits of sustainable locally landed seafood is that it feeds back into the community. It is Big Business that drives industrialised fishing and the damage it brings, taking the money it makes to benefit a few who are generally far removed from the frontline of fishing.
In contrast, locally landed seafood from day boats and small scale fishing families puts money in the local economy, supports local families and their wider communities. It is also of course, so much more fresh and delicious. So here's to Seafood That Doesn't Cost The Earth.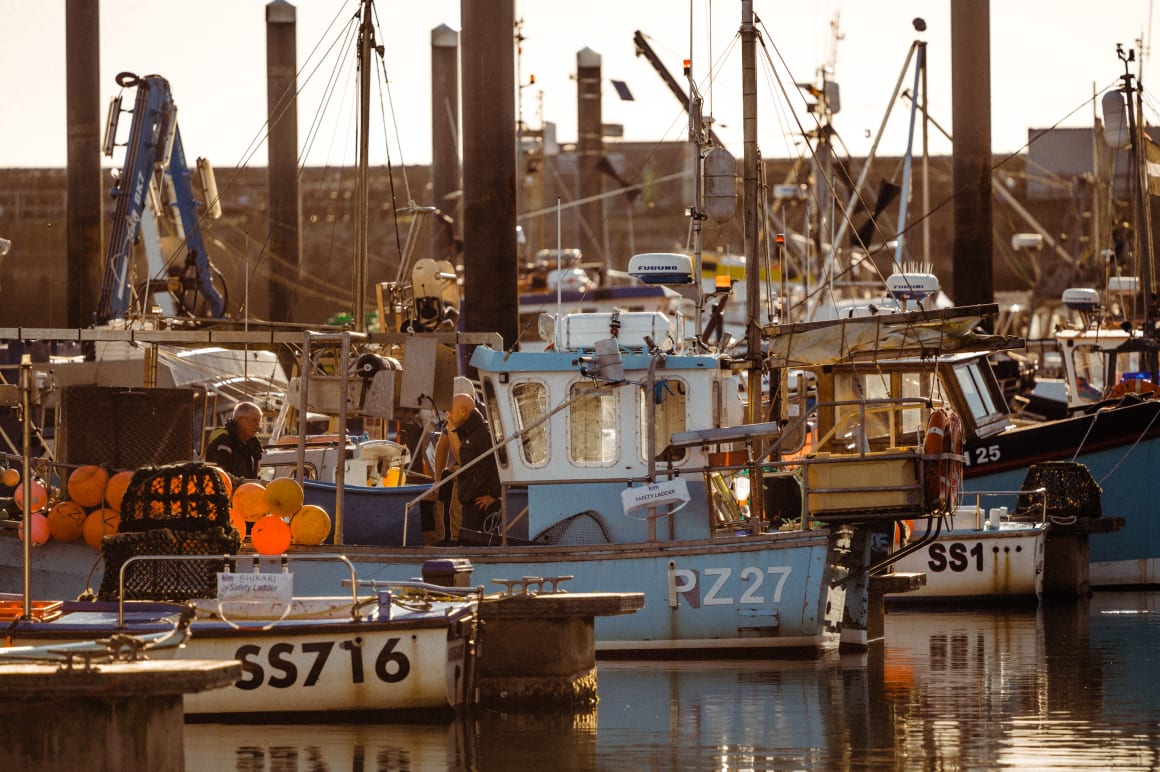 Catch / Fishing Methods
Not only is it important to know where your fish and shellfish comes from, but also how it is being caught.
We work closely with the boats and markets around the Cornish and South West Coast, and as a result we can tell you the provenance and catch method of everything we offer.
Here is a summary of the catch methods for the species we champion:
all crab and lobster are pot-caught, a truly selective and low impact method of fishing, which in Cornwall and the South West is closely regulated to protect future stocks
pollack, bass & mackerel are line-caught only, a very selective and low impact method of fishing, done by small inshore dayboats
hake is gill-netted by a fleet of boats and a fishery that enjoy MSC accreditation and enjoys an MCS rating of 1
sardines are only sourced from the Cornish ring-netter fleet
we source gill-netted and demersal trawled gurnard
flat fish, including Cornish sole, lemon sole, dover sole and brill are gill netted and demersal trawled
occasionally we do source fish from Beam trawlers, but only species that are on the 'Recommended' list for the Cornwall Good Seafood Guide for this catch method.
Our Packaging (no ocean polystyrene here)
The fishing industry has long relied on transporting products in polystyrene boxes. Our view is that it is simply unacceptable to deliver the most sustainable fish in the least sustainable packaging.
That is why over 5 years ago we switched to a fully recyclable solution using sheep's wool as the main insulator, rather than polystyrene that ironically might end up in our oceans.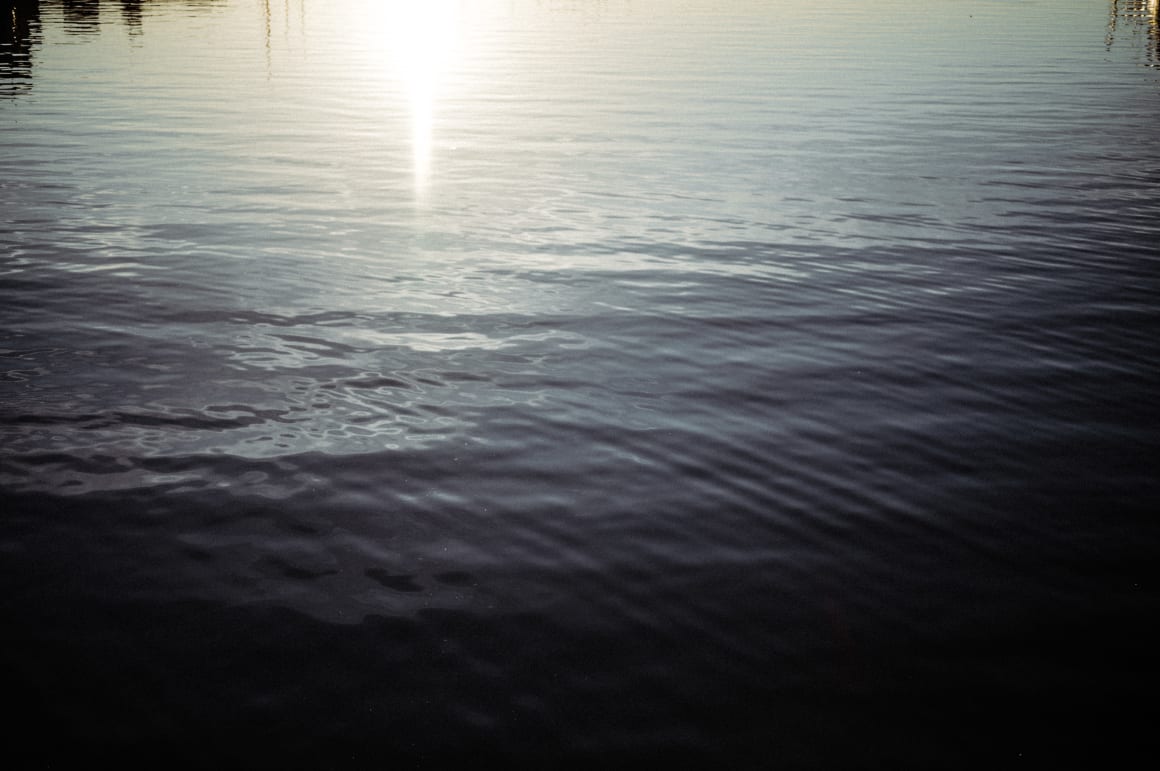 A bit about Fish for Thought Founder, Paul Trudgian
Ever since I was a child, I have always been passionate about the ocean. With my family from Cornwall I was blessed to spend countless summers in and around this special coastline and 18 years ago, I made the decision to move my young family down here and love living and working in this wonderful place.
Fish for Thought was founded when we realised 16 years ago that the industry around the world, and in the UK, was not taking fundamental concerns about sustainability and real provenance seriously enough – everyone was talking about it, but very little was being done.
The supermarkets had and still have a poor knowledge of the true nature of where much of the seafood they sell is being sourced and how it is being farmed. They have ignored the inconvenient truths surrounding distant, complex and opaque practices that are endemic in many parts of the fishing industry around the world.
It is also striking and wrong that we still find that 80% of the seafood landed around the British Coast is exported and 80% of the seafood we eat in the UK is imported. We felt we could make a difference, and even the name of the business was carefully chosen to reflect our passion for doing things differently and doing the right thing.