Pasta offers endless possible combinations of flavours from simple vegetarian recipes, meat recipes, but the ones we are most excited about are the seafood pasta recipes. We have pulled together our top 3 delicious seafood pasta dishes for you to enjoy.
Cornish Crab Linguine
Of course our first seafood pasta recipe is the tasty classic Cornish Crab Linguine. Kernow-Italian fusion at its finest! Featuring both hand-picked white and brown Cornish Crab Meat tossed in a simple mixture of garlic, chillies, white wine and parsley.
This recipe is so simple and quick to make and has fantastic flavours, you'll be asking yourself why you never made it before.
Spaghetti Cozze (Mussels)
Next we have Spaghetti Cozze, Cozze is Italian for Mussels. Another, tasty and easy to make dish containing only four ingredients - Mussels, spaghetti, spicy tomato sauce and parsley. This classic delicious dish is a must try, the combination of fresh mussels and a spicy tomato sauce creates a perfect balance of flavours, making it a real crowd-pleaser.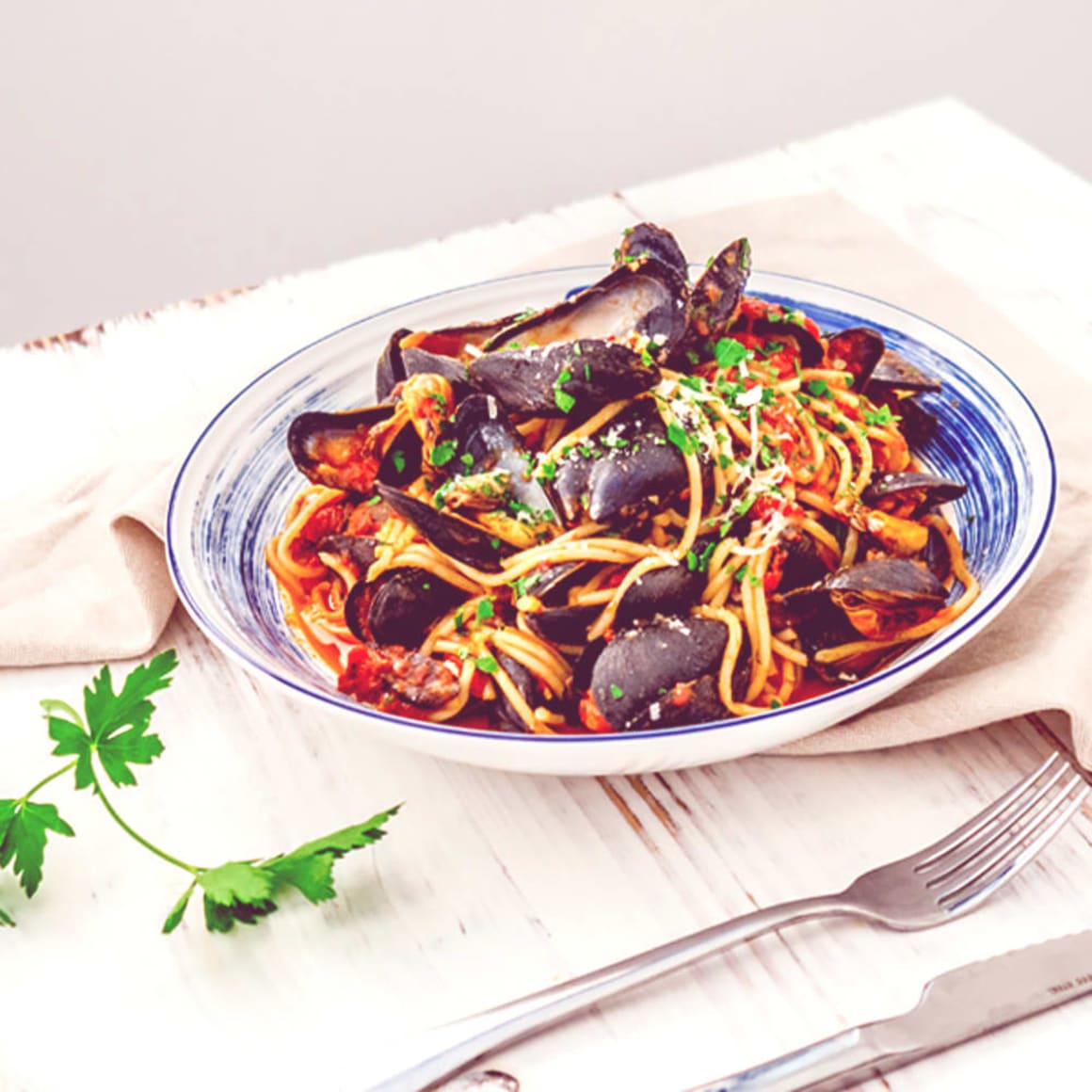 Cornish Lobster Mac 'n' Cheese
We've saved the best to last. Transform the dinner table staple, Mac 'n' Cheese into a luxurious dish by adding Lobster. Our customers cannot get enough of our Cornish Lobster Mac 'n' Cheese and although it takes slightly longer to make than the previously mentioned dishes, it is completely worth it.
View Lobster Mac 'n' 'Cheese recipe.
If you fancy trying this tasty dish but don't want the hassle of cooking it, take a look at our seafood kitchen, where we've lovingly created Lobster Mac 'n' Cheese by hand from fresh local ingredients, ready to be delivered to your door.