Smoked Mackerel (Plain) articles
With the season subtly shifting towards autumn and as we get back into the 'swing' after a glorious summer, now is the perfect time to revisit your kitchen routine, particularly now the kids are #BackToSchool! Seafood is full of health benefits and we would encourage you to try and squeeze at least two portions into your weekly meal plans.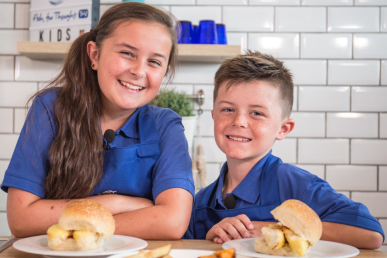 Seafood in general is fantastic for your health at all stages of life, but can be particularly beneficial for the little ones as they're growing. Following on from our last post about spectacular seafood packed lunches, this week we're looking at the health benefits of fish and shellfish for children!