Buy Fresh Shellfish Online
Fresh, Frozen and Live Cornish Shellfish from the UK's original online fishmonger. Delivered in the UK, overnight to your door, from our online shop.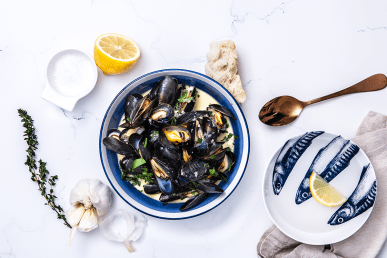 We're going absolutely mad for molluscs at Fish for Thought, so much so that Chef Adam has been making waves in the kitchen and concocted three mouth-watering new cooking kits!
All Shell Fish articles