Landings of monkfish around the Cornish coast have been stable over recent years, although studies of stock levels are limited. The studies that have been carried out have shown that the stocks are healthy and increasing.
Also known as the anglerfish, when whole it looks pretty terrifying. The heads are routinely removed at sea and usually, only the tail is sold. With a single bone running through the tail and a robust meaty texture, it is both versatile and delicious. With this quick and easy to follow video guide you too can prepare a delicious fillet or two in no time under the guidance of our expert mongers!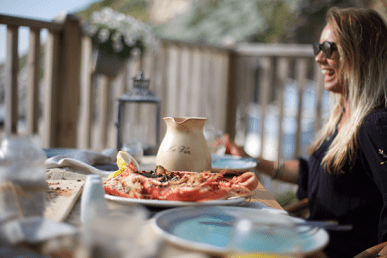 A British summer is a wonderful thing! When it's warm and the sky's blue, 80% of the population rush to gather outside with friends and family to feast alfresco. You never know how long the sun will stick around, so cram as much fun and flavour as possible into every hour with our genius barbecue hacks, guaranteed to blow your mind!