Mussels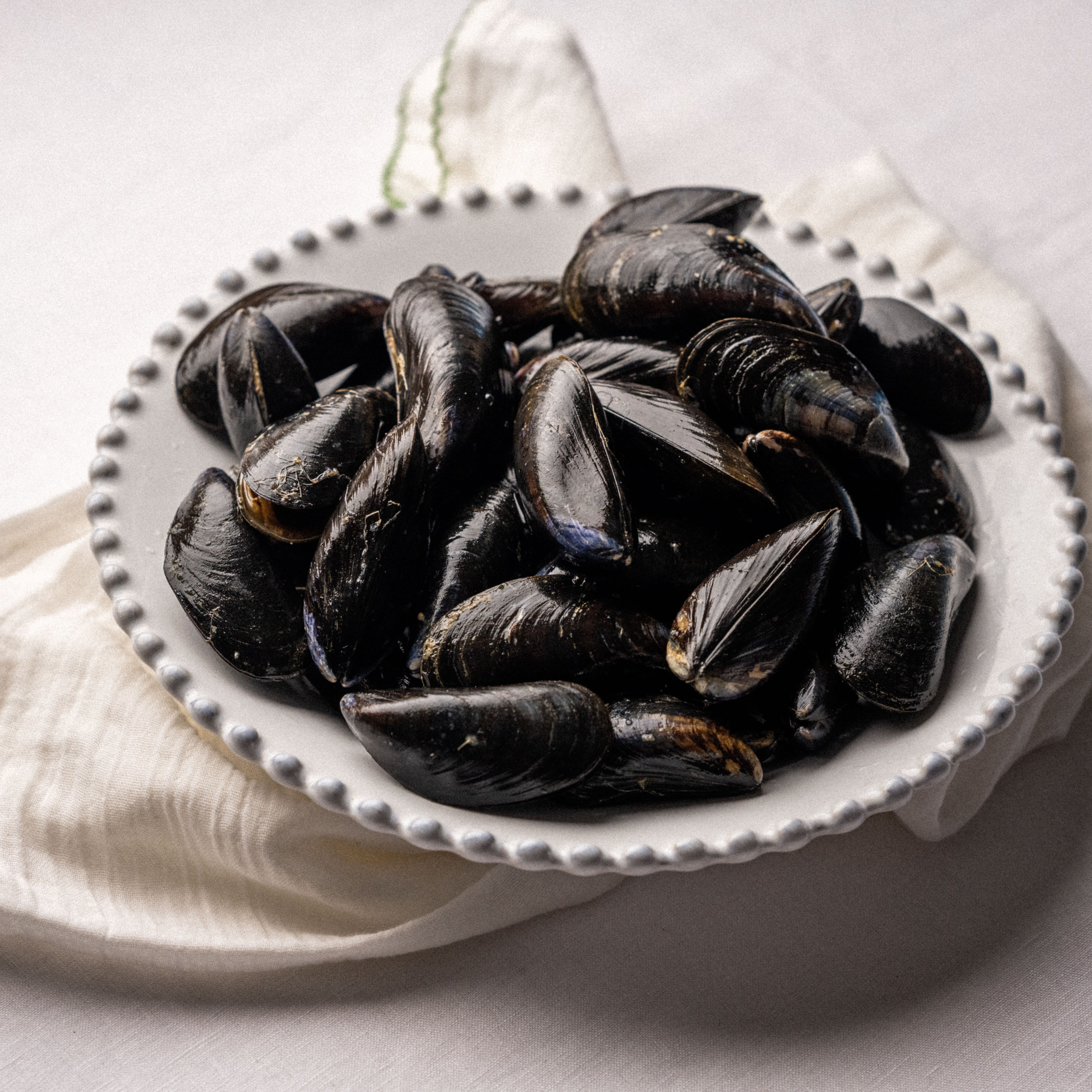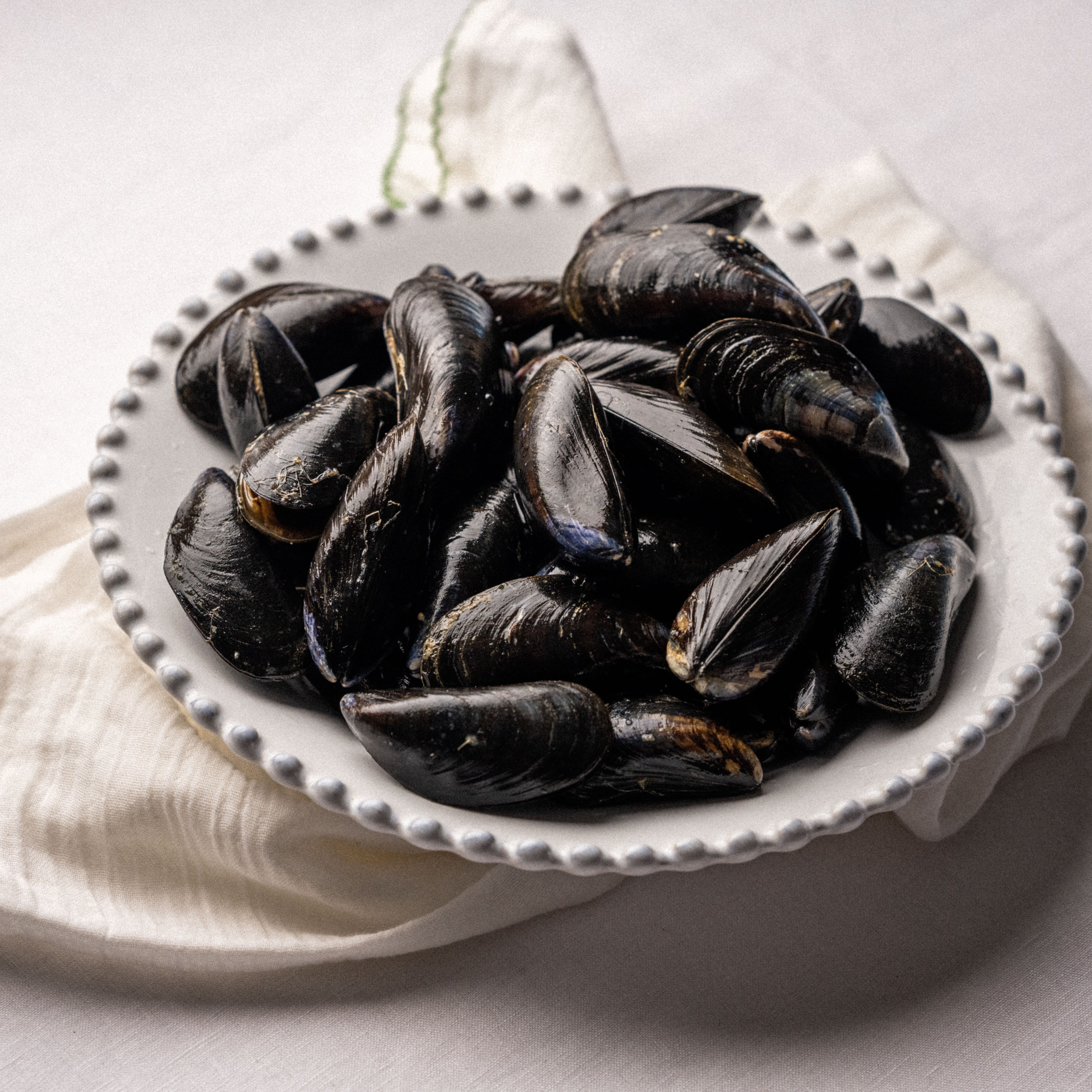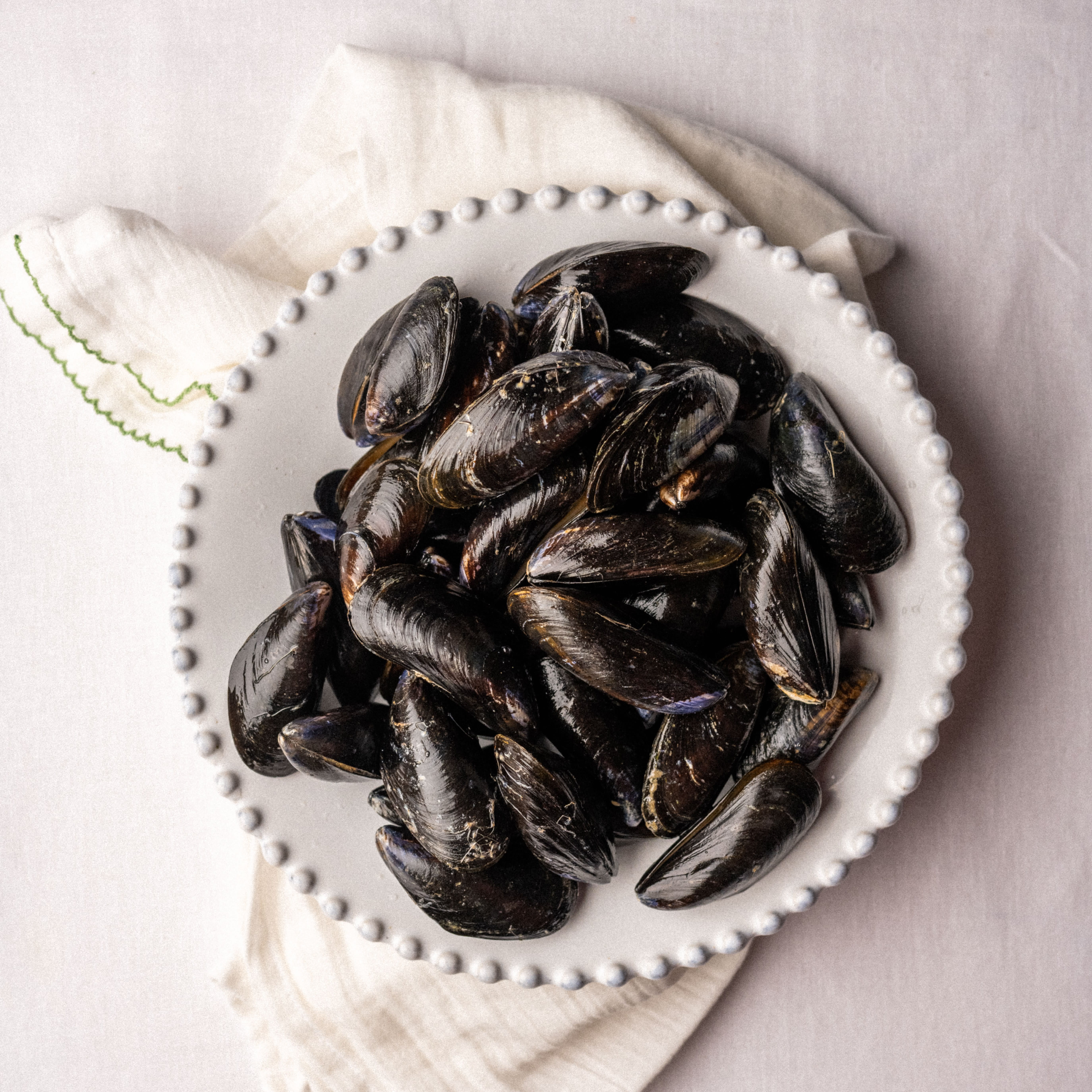 Recipes & Cooking
We love the classic Moules Mariniere with onions, garlic, white wine, coriander and cream. Having said that they work well with a Thai flavour and with a Mediterranean base, or when added to a fish stew or bouillabaisse.
Cleaning, storing and cooking Mussels - watch Chef Adam in action here: https://www.youtube.com/watch?v=QqBF9sBt9UA
Health & Nutrition
Mussels have the most impressive nutritional profile of all shellfish. They contain high levels of highly desirable long chain fatty acids EPA (eicosapentaenoic acid) and DHA (docosahexaenoic acid). These fats have many beneficial effects, including improving brain function and reducing inflammatory conditions, such as arthritis. Mussels are also a brilliant source of vitamins. Plus they give you a shot of important minerals, such as zinc, which helps build immunity. Mussels even contain levels of iron and folic acid to rival red meats. Mussels are very low in cholesterol and are an excellent source of Omega 3 with 956 miligrams per 100 g of mussel meat.
Customer reviews
Amazing Mussels
Just to say thank you for literally the best mussels ever I will definitely order from you again - brilliant service thank you
Caroline, Penzance
It's a seafoodie sort of day!
Outstanding! We had the smoked mackerel with poached eggs this morning for breakfast and Dinner will be mussels in white wine garlic cream and French bread. Thank you and keep up the great work!
Stuart Nichol, Kent
Wedding Anniversary Celebrations!
just thought I'd drop you a quick email to let you know our order arrived on Saturday morning. I opened the box and it smelled like Cornwall, the sea. The mussels were superb in the mariniere sauce and the lobster thermidor was fantastic! We were treating ourselves as it is our 26th wedding anniversary tomorrow and to be honest, we prefer to buy the very best ingredients and cook ourselves than go to a restaurant and be disappointed. We were delighted with the quality of the fish, as always.
Peter Hinchliffe, Hertfordshire
---