Hand-Dived Scallops with Wild Garlic Butter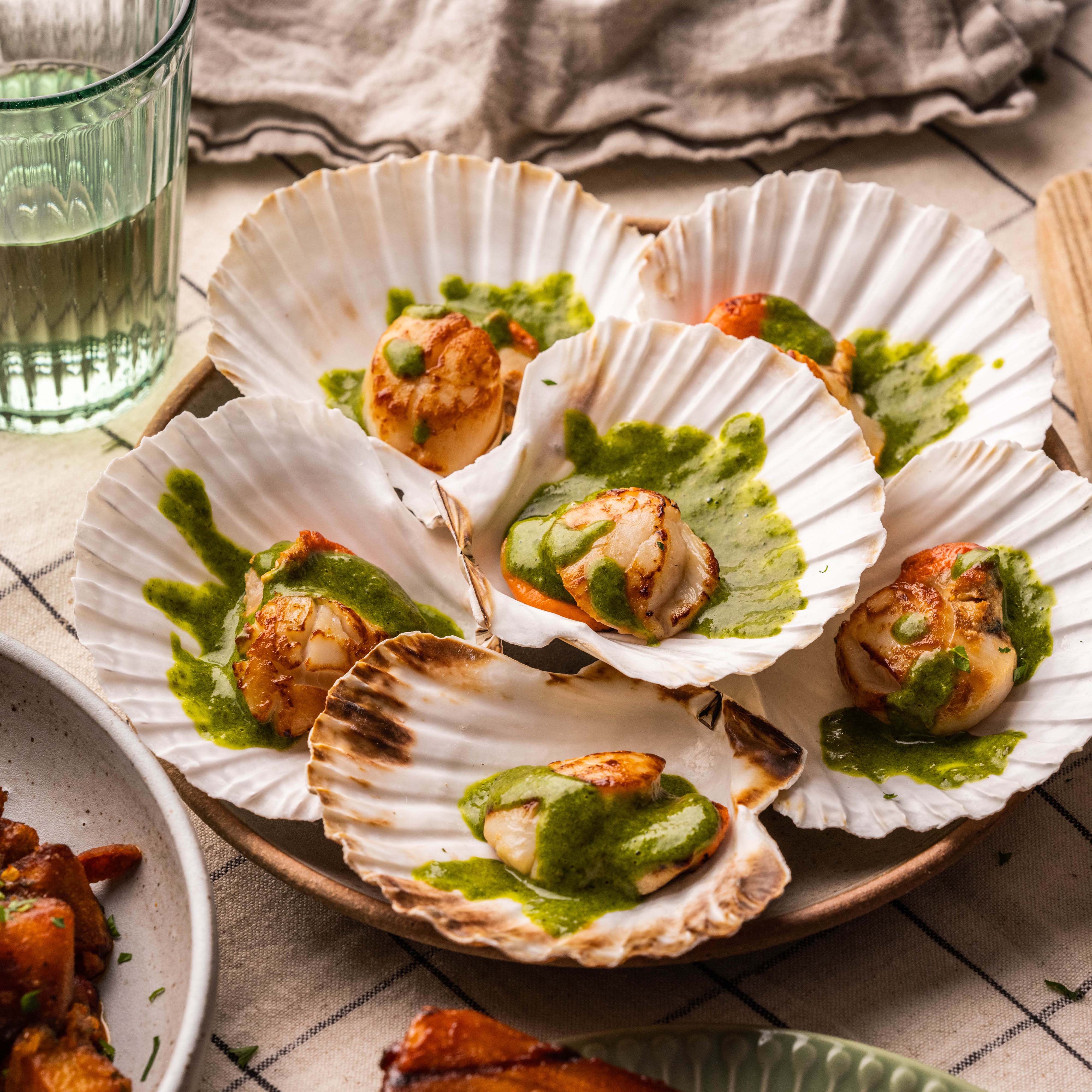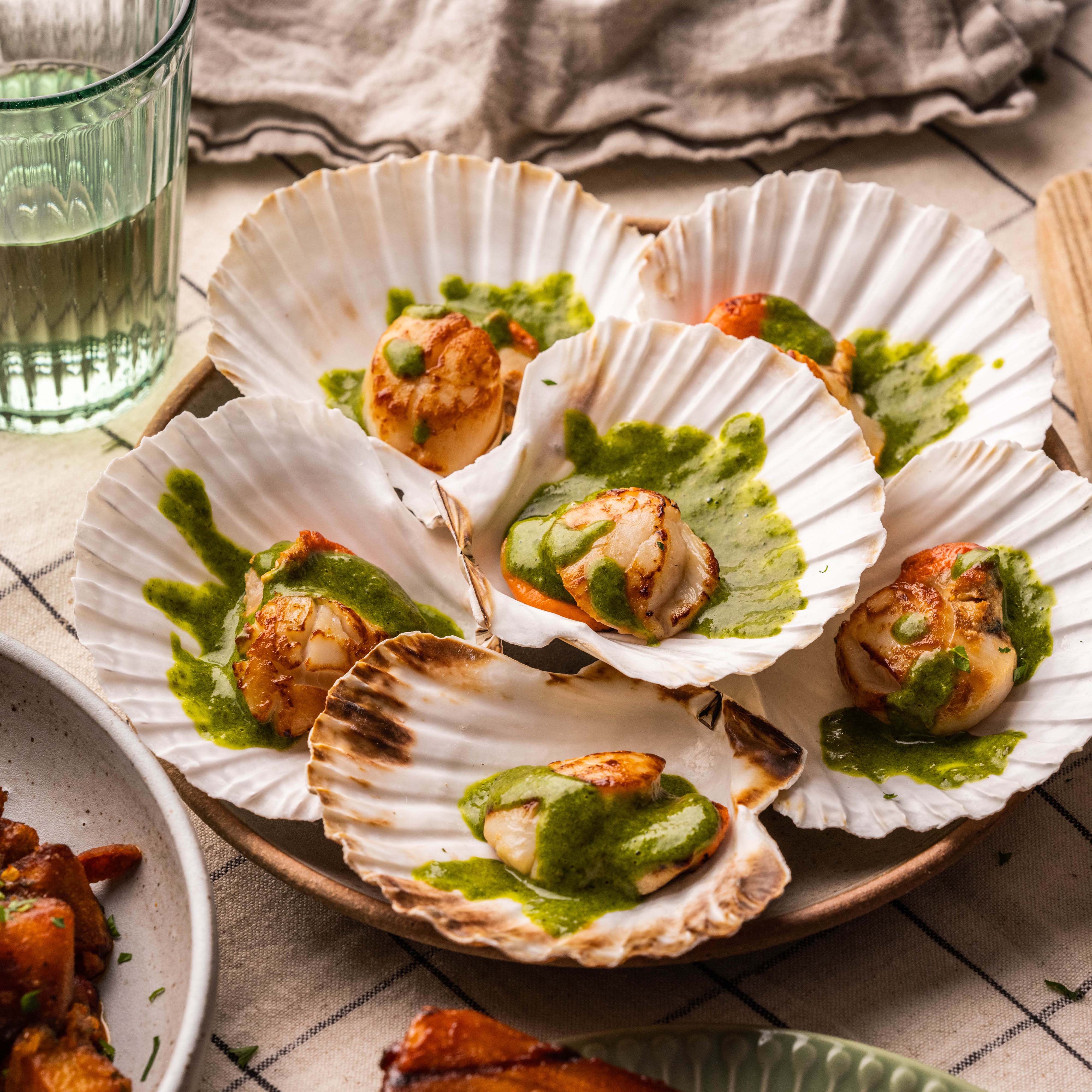 Recipes & Cooking
BBQ instructions. 1st job - pre heat the BBQ. All timings are based on a medium to high heat for cooking around 200°c
These little beauties are simple to cook; they even come with their own little cooking pans in the shape of their shells! To Prepare:
First, defrost the scallop meats.
Slice the wild garlic butter into 6 x 15g discs.
Oil the scallop meats and pop them into their shells.
Place the shells directly onto the grill and 'fry' the scallops in their shells for a couple of minutes.
Turn the meats over then add the wild garlic butter disc and continue cooking until the butter melts.
Once cooked, carefully remove from the heat, serve and enjoy!