Pollack with Tomato & Bean Cassoulet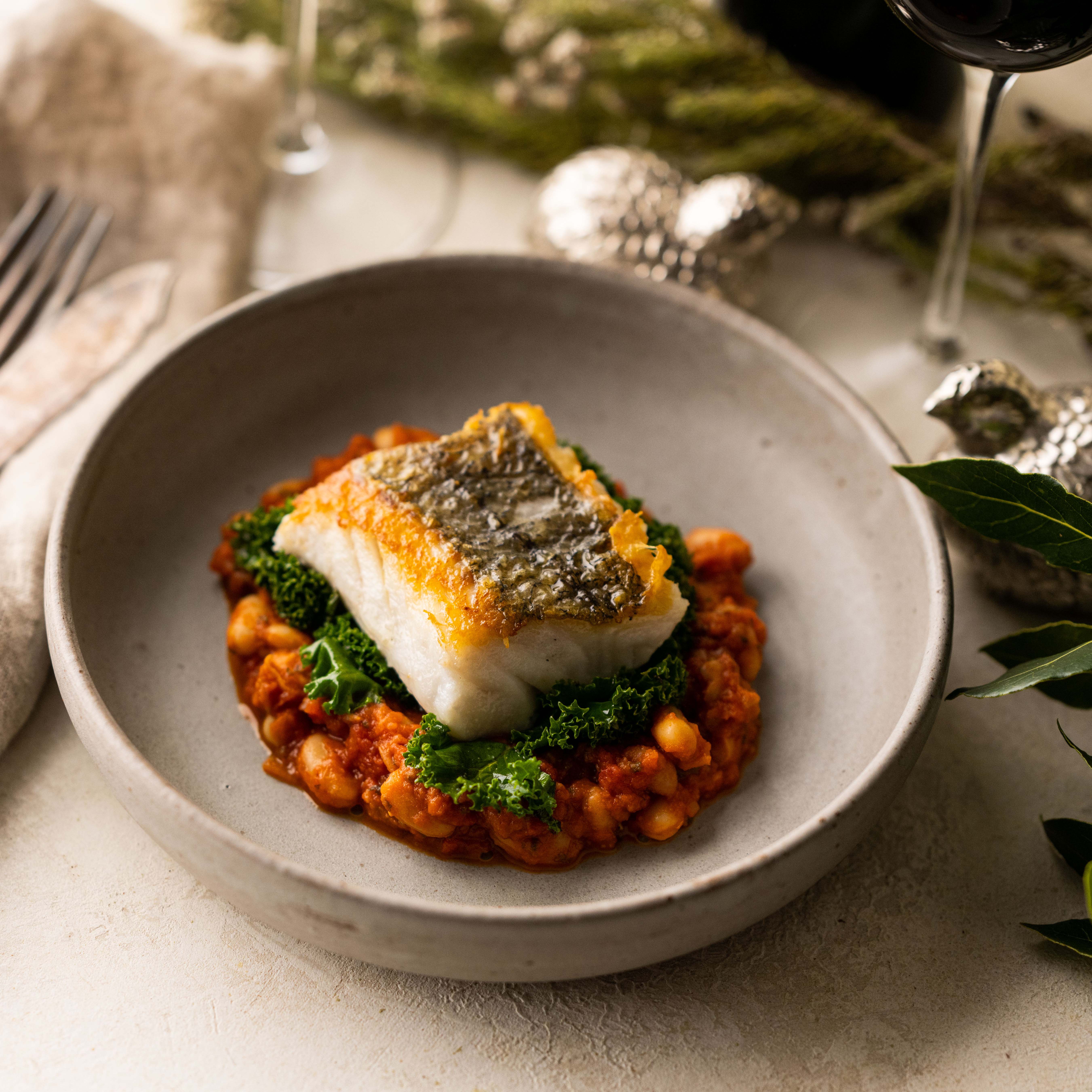 Pollack with Tomato & Bean Cassoulet
From
£16.50

Per

2 Portions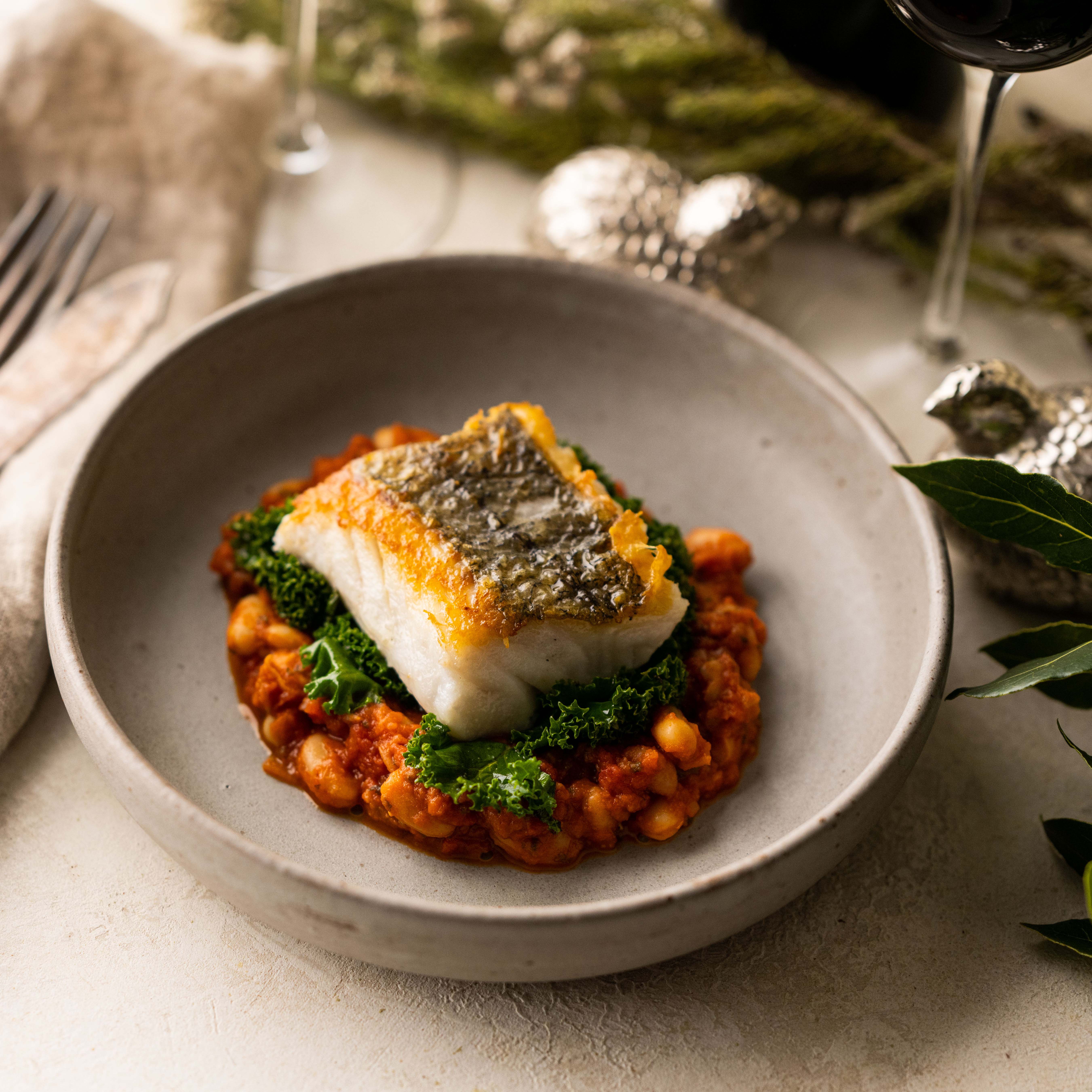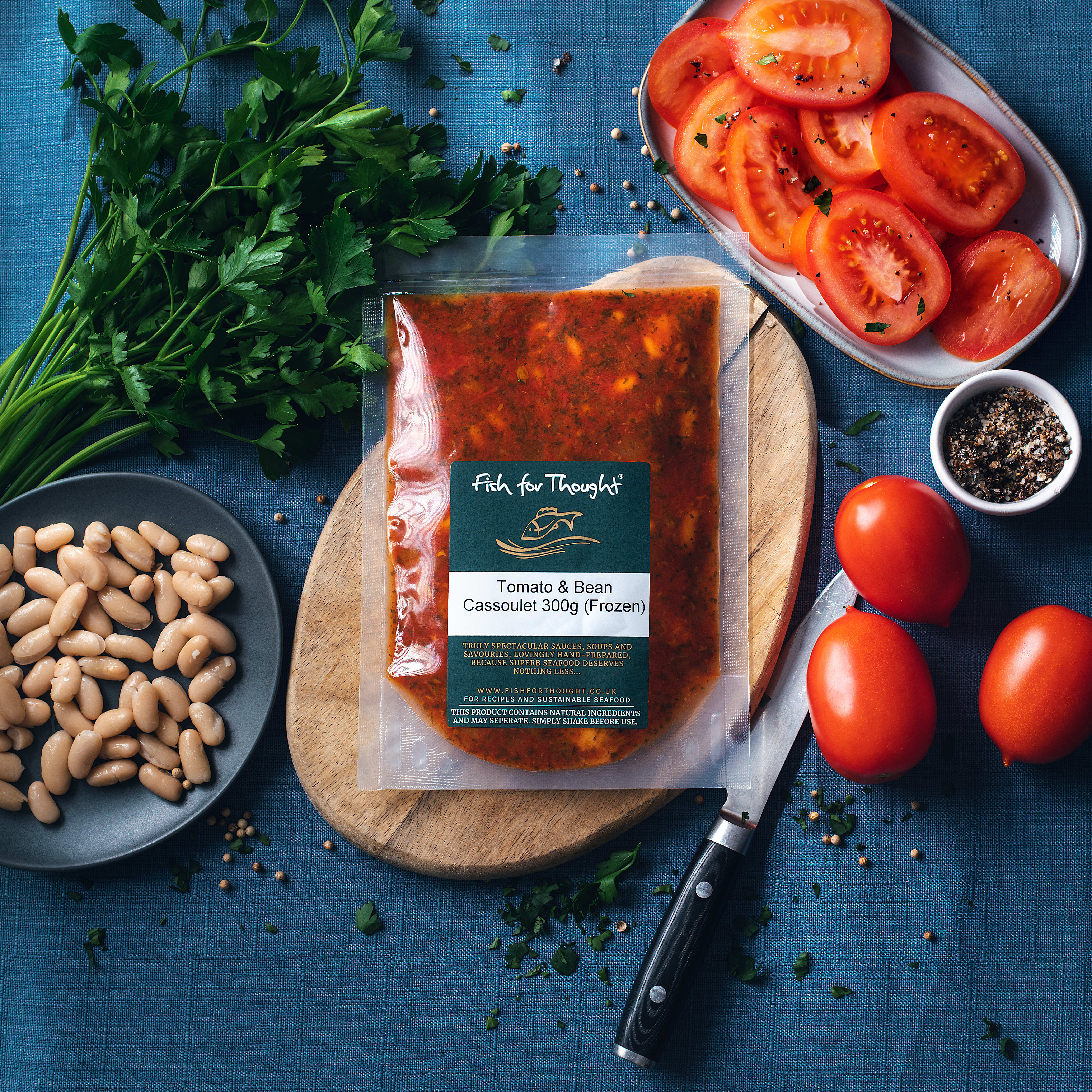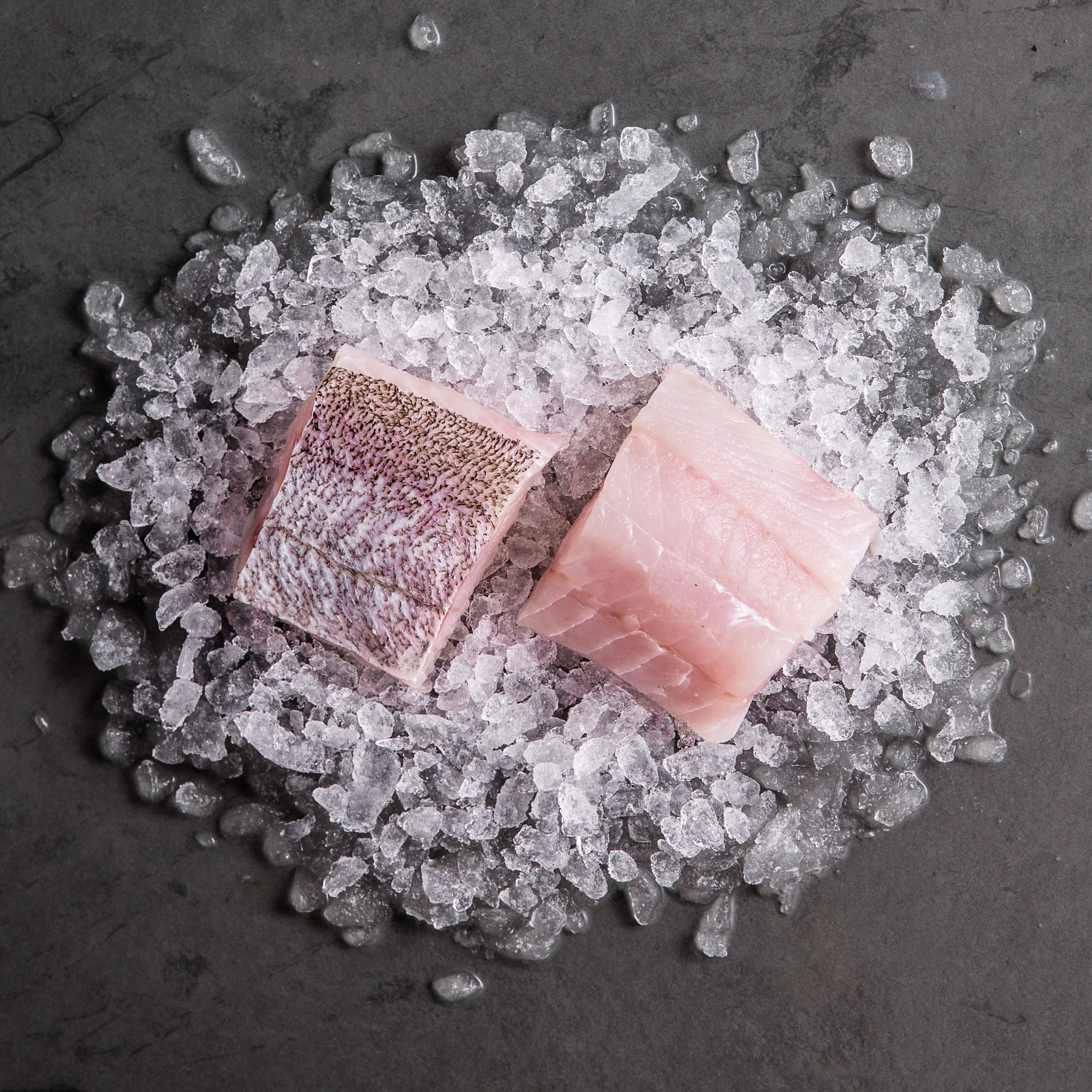 Recipes & Cooking
Cornish Pollack with Tomato and Bean Cassoulet Method:
Oil and season your Pollack Fillets

Place a medium non-stick pan over a medium heat

Place the fillets in the pan, skin-side down for 7 minutes

While the fish is cooking, empty the pouch of cassoulet into an appropriate saucepan

Heat the Cassoulet through until piping hot.

Flip the fish over and cook for a further 3 minutes

Remove the pan from the heat

To serve, ladle the cassoulet into 2 bowls and place the fish on top

Serving tip: You may wish to drizzle a little extra-virgin Olive Oil over before serving.
Customer reviews
Delighted
Delighted to receive our combination box on time and it is always exciting to open it and to plan a few menus using the delicious sauces. Homemade fish pie tonight! Delighted to see that you are moving towards ready cooked meals and the crab bake was great for lunch for a single person. We will be repeating that order and I would have thought there was a big market for you in these products, particularly single portions for OAPs who want something to pop into the Aga. Freezer well stocked now!
Alan, Surrey
I'll be back!
Thanks for my first fish delivery this morning. I'm so impressed right from the packaging, which has now been recycled, to the delicious looking fish inside. This evening's supper will be pollack with parsley sauce on spinach with carrots and baby potatoes. I'll be back
Clare Copeland, Devon
---