Luxury Fish Pie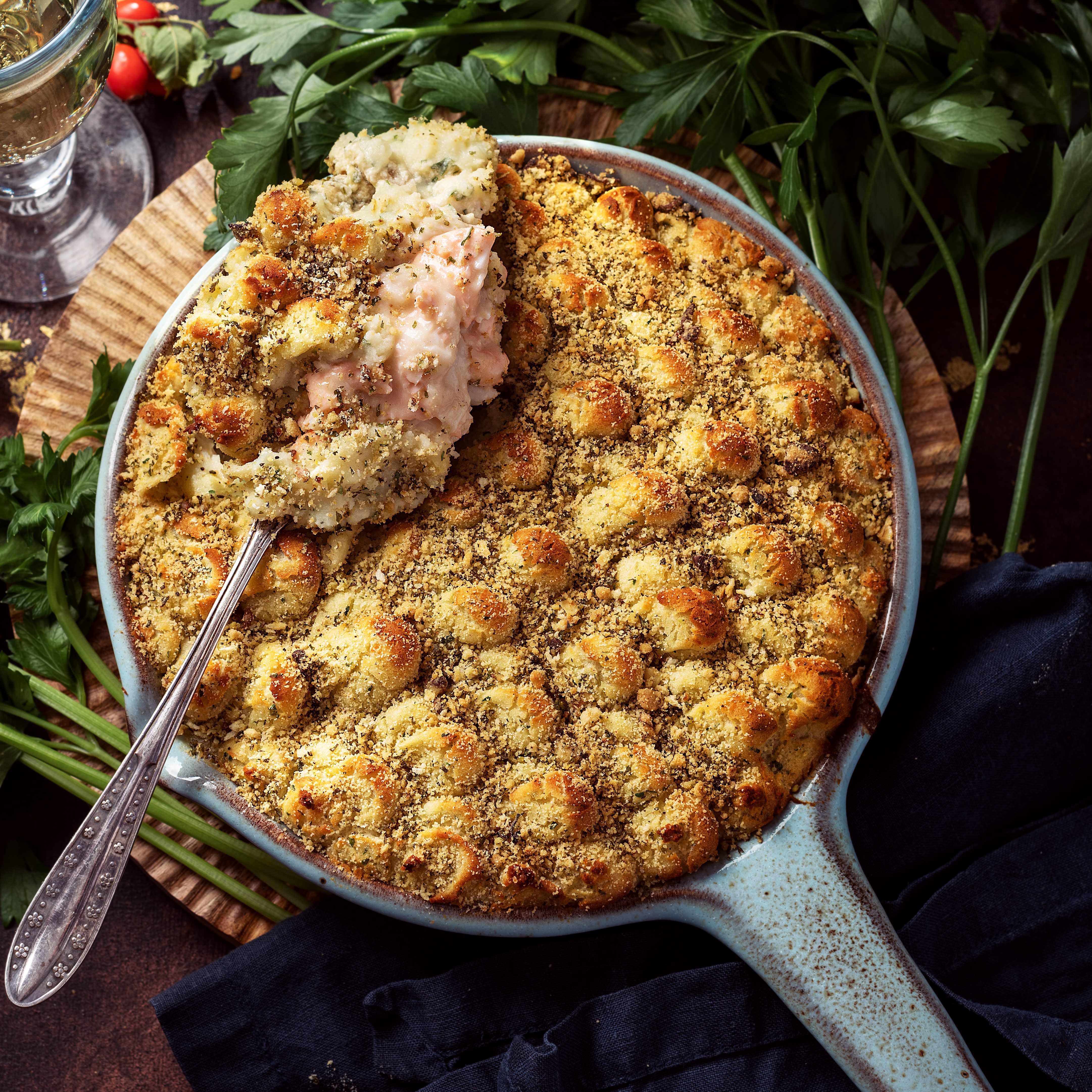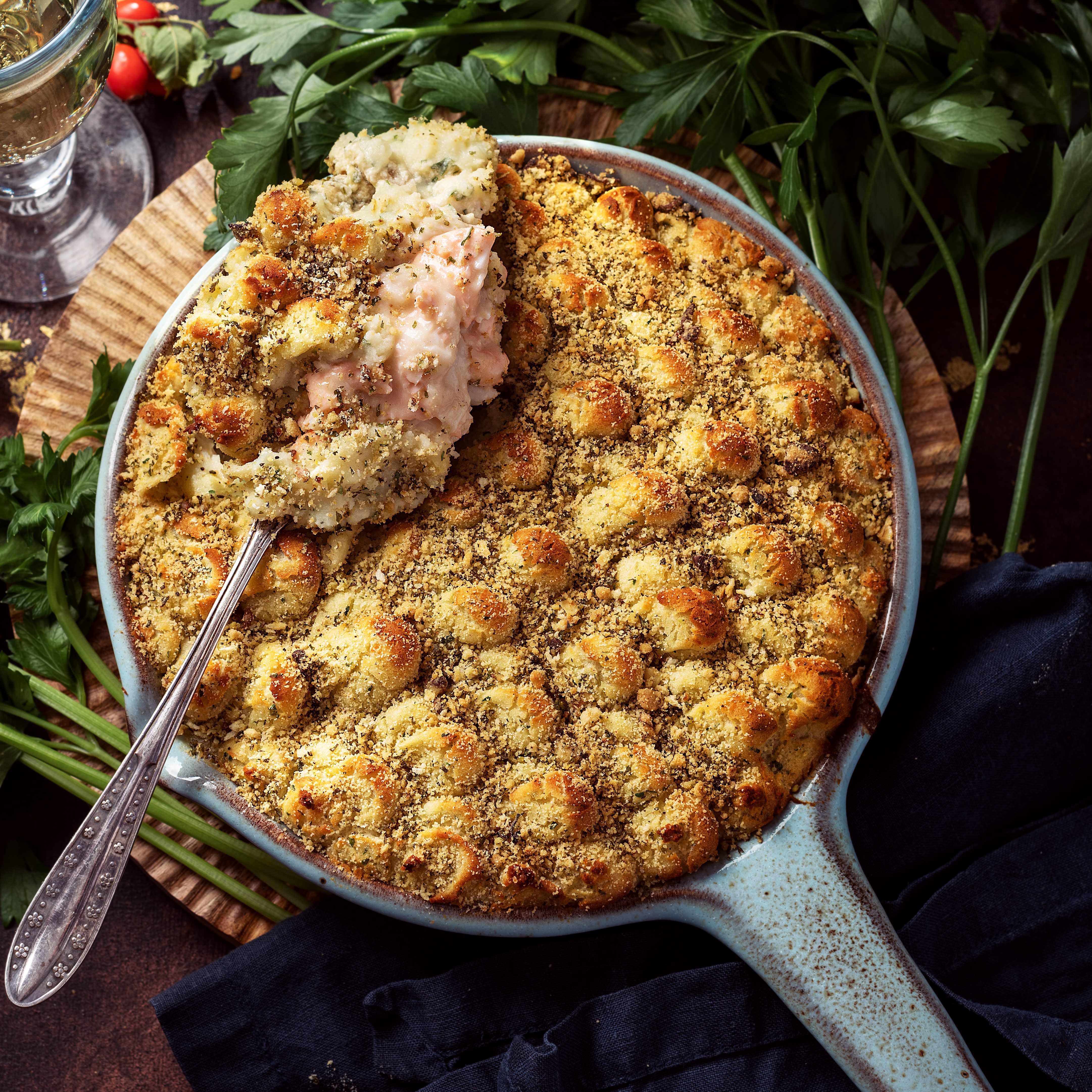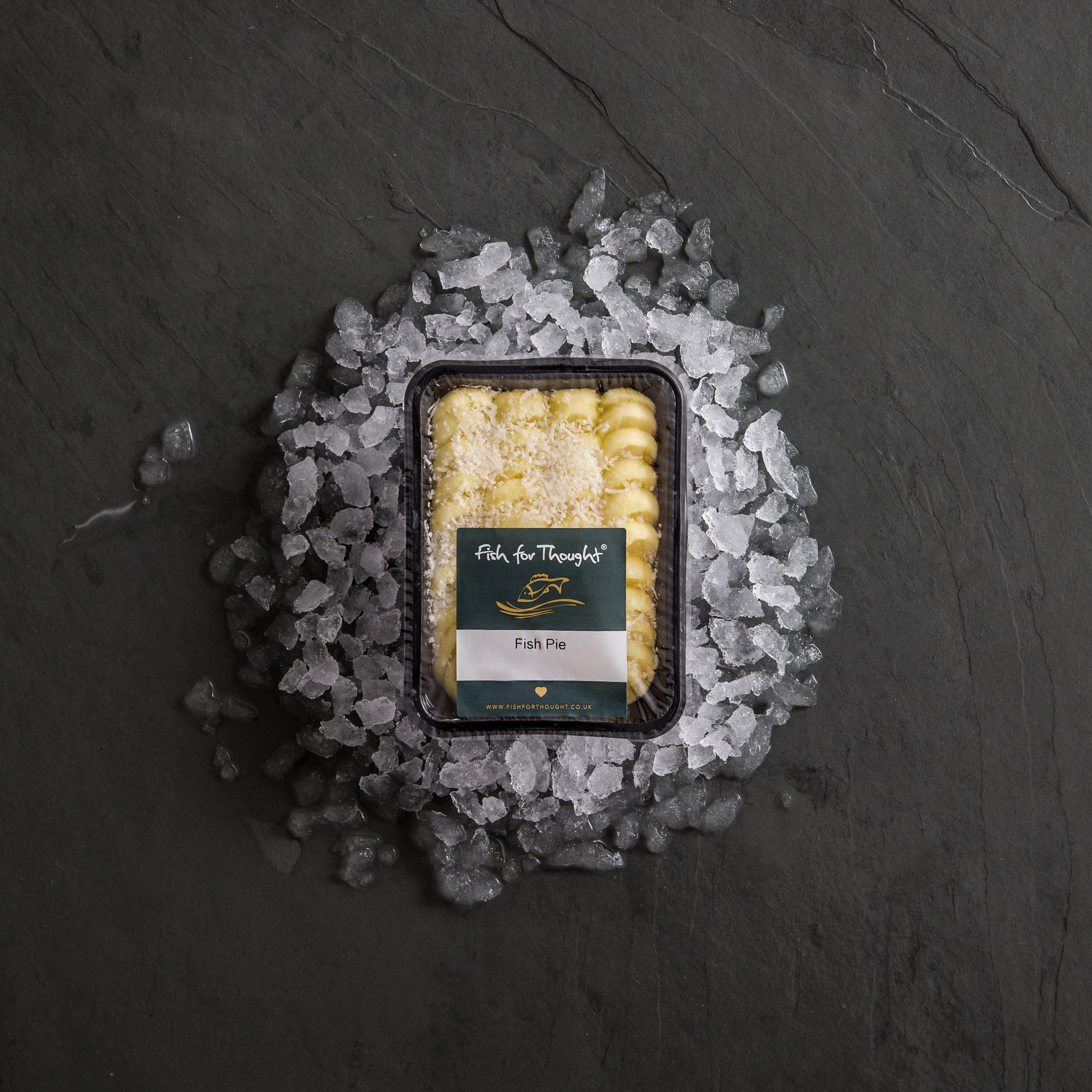 Recipes & Cooking
A firm family favourite and perfect served simply with fresh garden peas or broccoli
Cooking Instructions
To Prepare:
For best results cook from frozen
Simply preheat your oven to 160C, remove the film, place on a baking tray and cook for 40-45 mins. Serve piping hot.
Supplied in a 480g container
NOT Suitable for microwave cooking
Health & Nutrition
Ingredients: (Allergens in UPPER CASE) White FISH, SMOKED HADDOCK(FISH), Potato, SALMON, W'te Wine, Sherry (SULPHITES), Creme Fraiche (MILK), BUTTER, Flour (GLUTEN), Lobster (CRUSTACEA) S'ce(FISH Stock, CREAM), Fennel, Leek Onion, CELERY, Oats, Sage, Crumb (Gluten), Garlic.