Cod Fillet Portions with Parsley Sauce (frozen)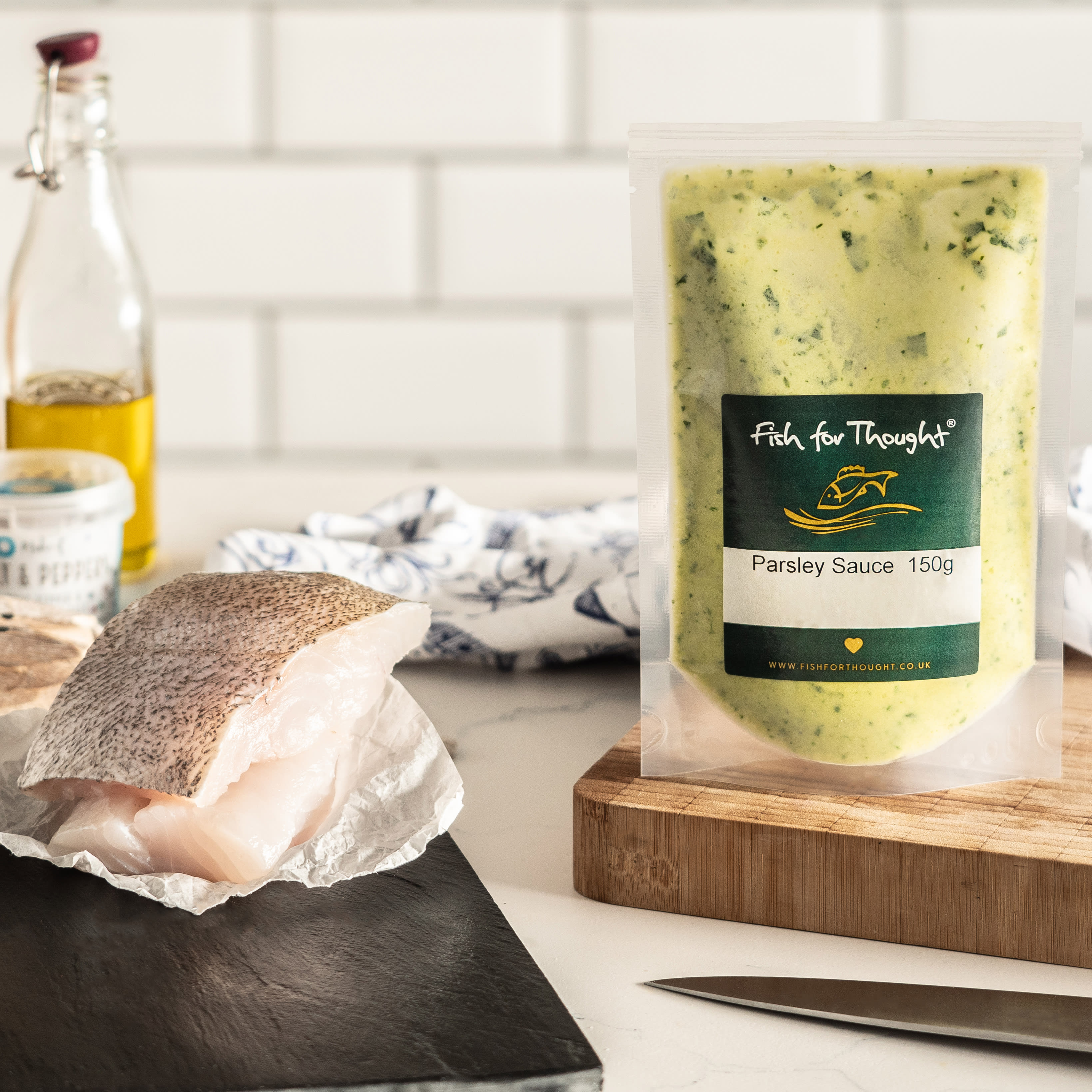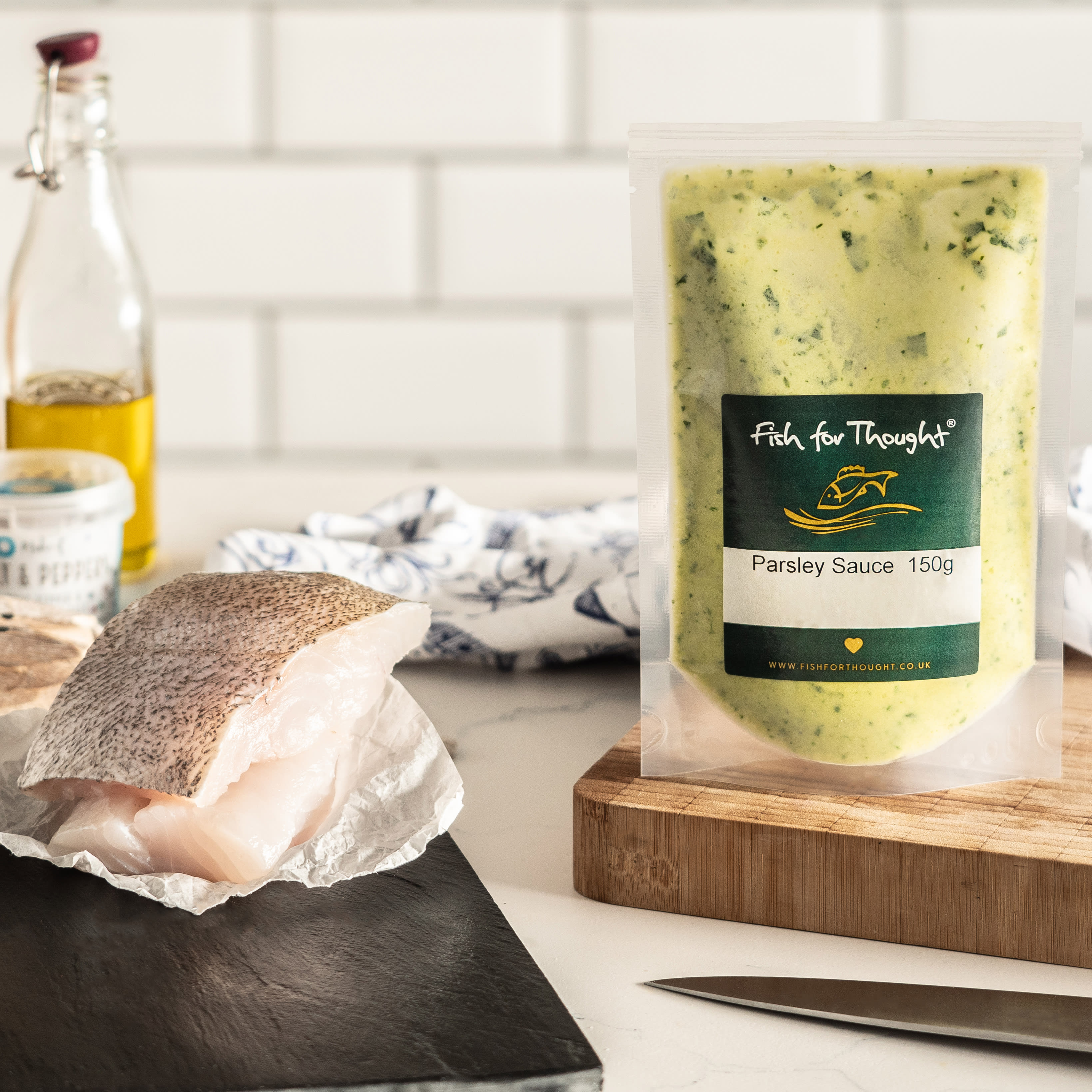 Customer reviews
Highest quality praise
Earlier on in the week I set out on a mission  to find a new fish delivery as my old one shut down. I tried every fish delivery I could find on google and your fish was the highest quality, excellent customer service and delivery. I wanted to say thank you and as of now I will be becoming a regular.
Emma Gallagher, London
Super Sauces
I love Chef's lovely cheffy sauces - it makes my meals look like those in a posh fish restaurant!
Allan Postgate, Worcs
Delighted
Delighted to receive our combination box on time and it is always exciting to open it and to plan a few menus using the delicious sauces. Homemade fish pie tonight! Delighted to see that you are moving towards ready cooked meals and the crab bake was great for lunch for a single person. We will be repeating that order and I would have thought there was a big market for you in these products, particularly single portions for OAPs who want something to pop into the Aga. Freezer well stocked now!
Alan, Surrey
---