Moules Mariniere with Frîtes for Two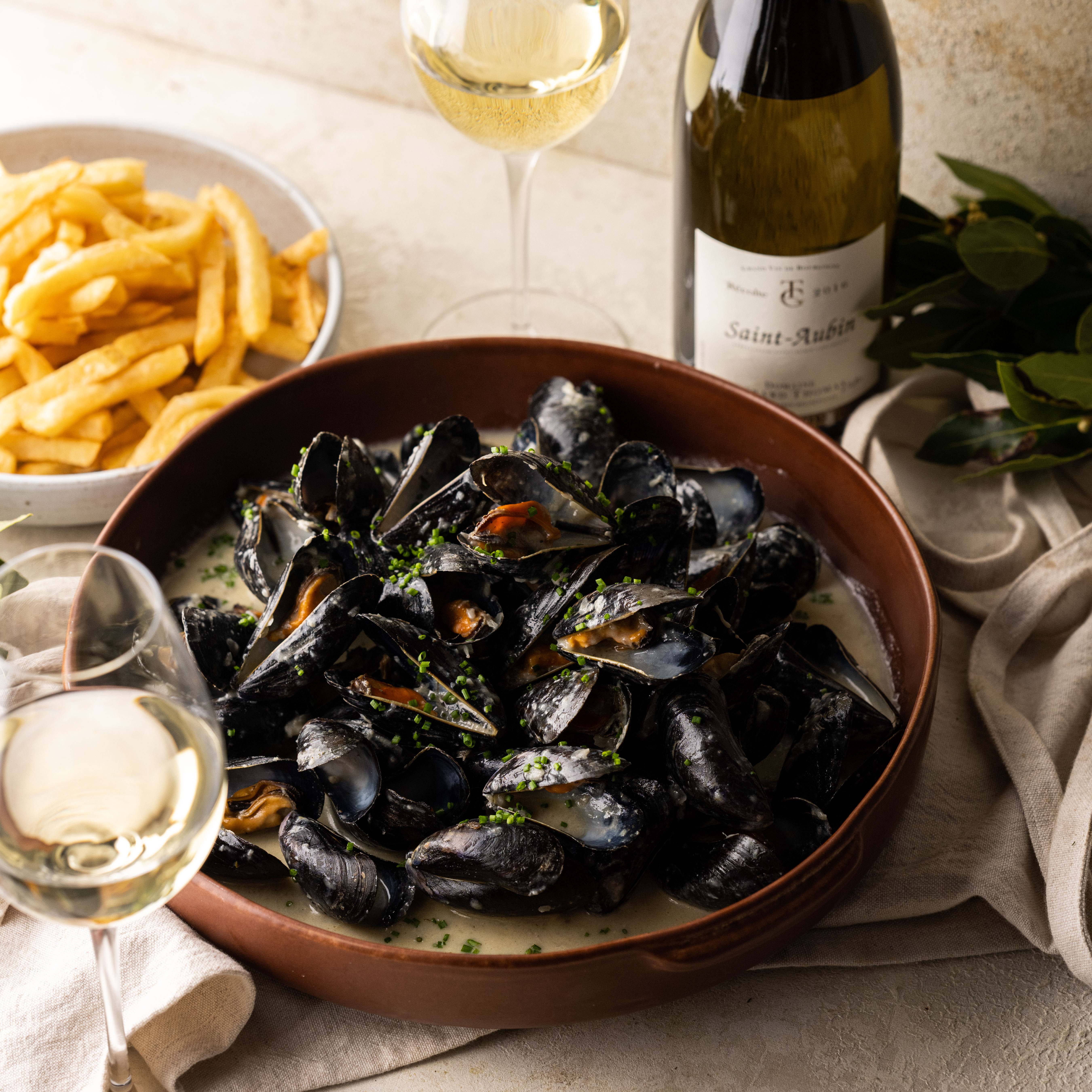 Moules Mariniere with Frîtes for Two
From
£16.00

Per

Meal for Two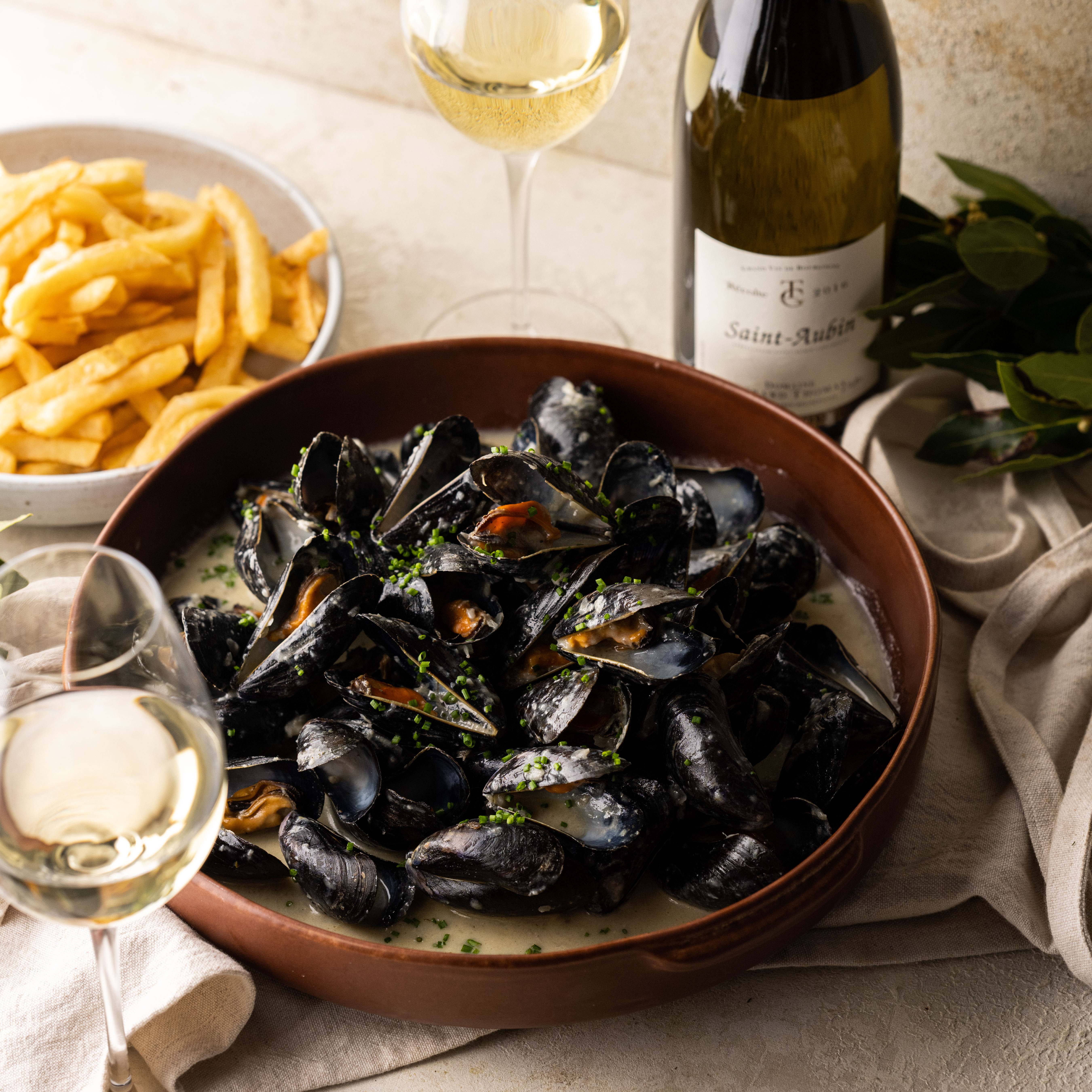 Recipes & Cooking
Wash your live Mussels thoroughly and debeard, discarding any that are cracked, or that stubbornly stay open when tapped.
Preheat the oven to 220C.
Rinse the Skinny Fries to eliminate any surface starch and pat dry.
Place the Fries in a bowl and lightly coat them in oil, salt and pepper
Arrange them in a thin layer on a baking tray
Place the Skinny Fries in the centre of the oven for 25 mins, turning once.
Warm a pan that will fit the mussels in comfortably and that has a well-fitting lid. Add the mussels and cover, shaking the pan occasionally.
As the mussels start to open, add the pouch of Marieniere Sauce, stir and re-cover. Bring the sauce to the boil and cook until all the mussels have opened. IMPORTANT: Discard any that remain closed!
Serve into bowls immediately accompanied by side dishes of the fries and possibly some chunky bread.
Customer reviews
Amazing Mussels
Just to say thank you for literally the best mussels ever I will definitely order from you again - brilliant service thank you
Caroline, Penzance
It's a seafoodie sort of day!
Outstanding! We had the smoked mackerel with poached eggs this morning for breakfast and Dinner will be mussels in white wine garlic cream and French bread. Thank you and keep up the great work!
Stuart Nichol, Kent
Wedding Anniversary Celebrations!
just thought I'd drop you a quick email to let you know our order arrived on Saturday morning. I opened the box and it smelled like Cornwall, the sea. The mussels were superb in the mariniere sauce and the lobster thermidor was fantastic! We were treating ourselves as it is our 26th wedding anniversary tomorrow and to be honest, we prefer to buy the very best ingredients and cook ourselves than go to a restaurant and be disappointed. We were delighted with the quality of the fish, as always.
Peter Hinchliffe, Hertfordshire
---