Calling all health-heroes, foodies, fitness-freaks and people who love blogs with facts in them. We have crunched the numbers, researched data, looked at spreadsheets and even hired a fish-whisperer to ask the fish themselves to find out which ones are the highest in protein. Of course, our history and expertise within the seafood industry also helps a lot but we thought best leave nothing to chance.
Below you can find some of the most protein enriched good-for-you seafood available to buy from yours truly. Seafood is so important in ensuring you're getting the right nutrients for your body to allow it to function and develop healthily. It's also a sure fire way to get stronger as protein is a key factor in your bodies recovery when exercising.
Firstly, why is protein important? And how much is a good amount?
Protein is where the body draws a large percentage of its energy. All of your cells and tissues contain it, therefore intake of protein is important for growth and repair as well as ongoing maintenance of good health. Providing the body with approximately 15% of your dietary energy, it's the second most abundant compound in the body after water.
You're aiming for a modest 0.8 grams of protein per kilogram of body weight based on the recommended dietary allowance (RDA), sounds like a lot but this can easily be attained with some added seafood to your diet.
The Contenders: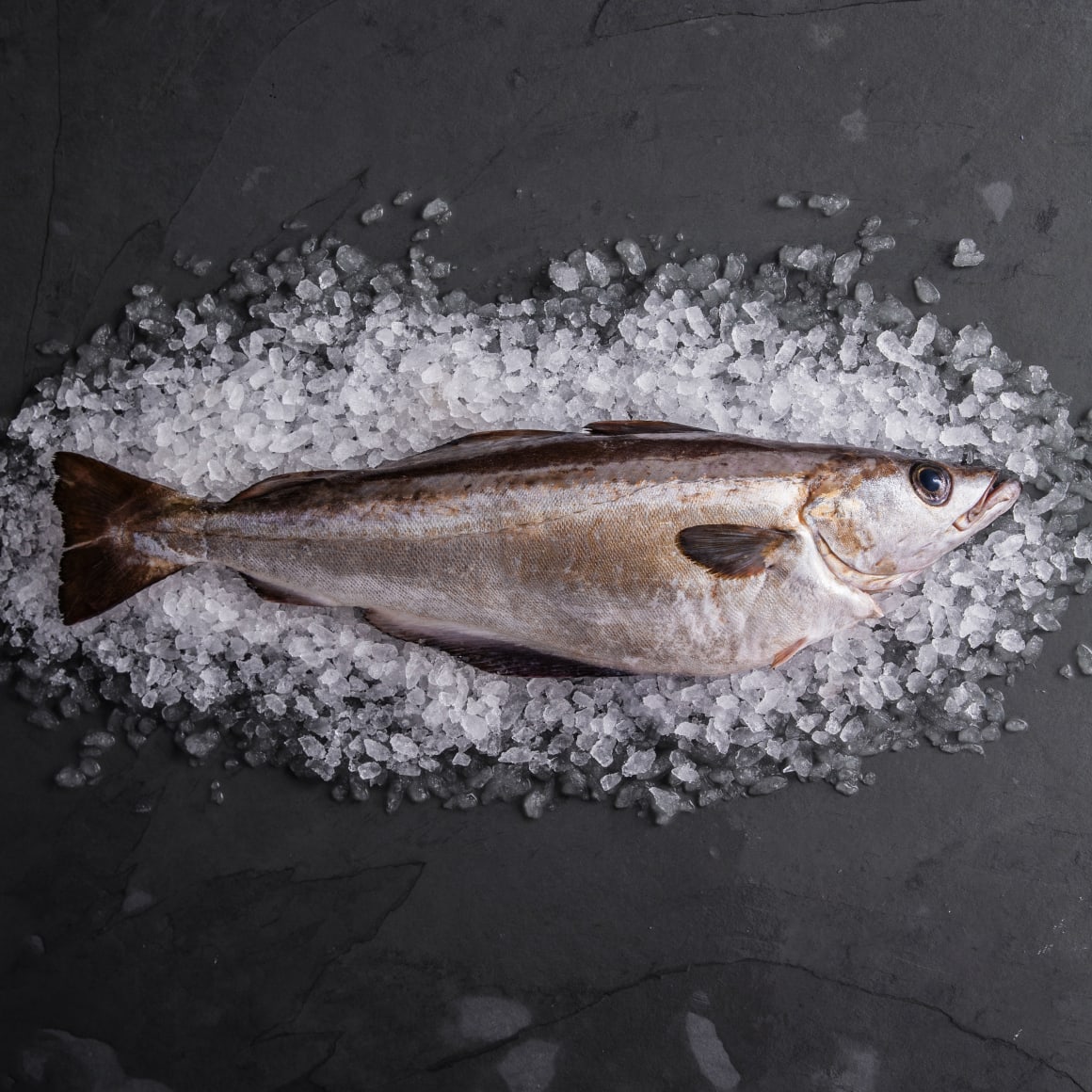 Pollack - 17.4G (per 100g)
A great alternative to Cod, Cornish Pollack is delicious and is packed with 17.4G of Protein, it's definitely a more affordable way to get your daily requirement too in comparison to some of the others on this list.
There is approximately twice as much Omega 3 in Pollack as there is in Cod with 757 mg per 100g of fish. It is a source of lean protein and contains over 100 percent of your daily vitamin B12 requirement. It is also a rich source of phosphorous, and selenium. Pollack is an omega 3 food you should have more of in your life.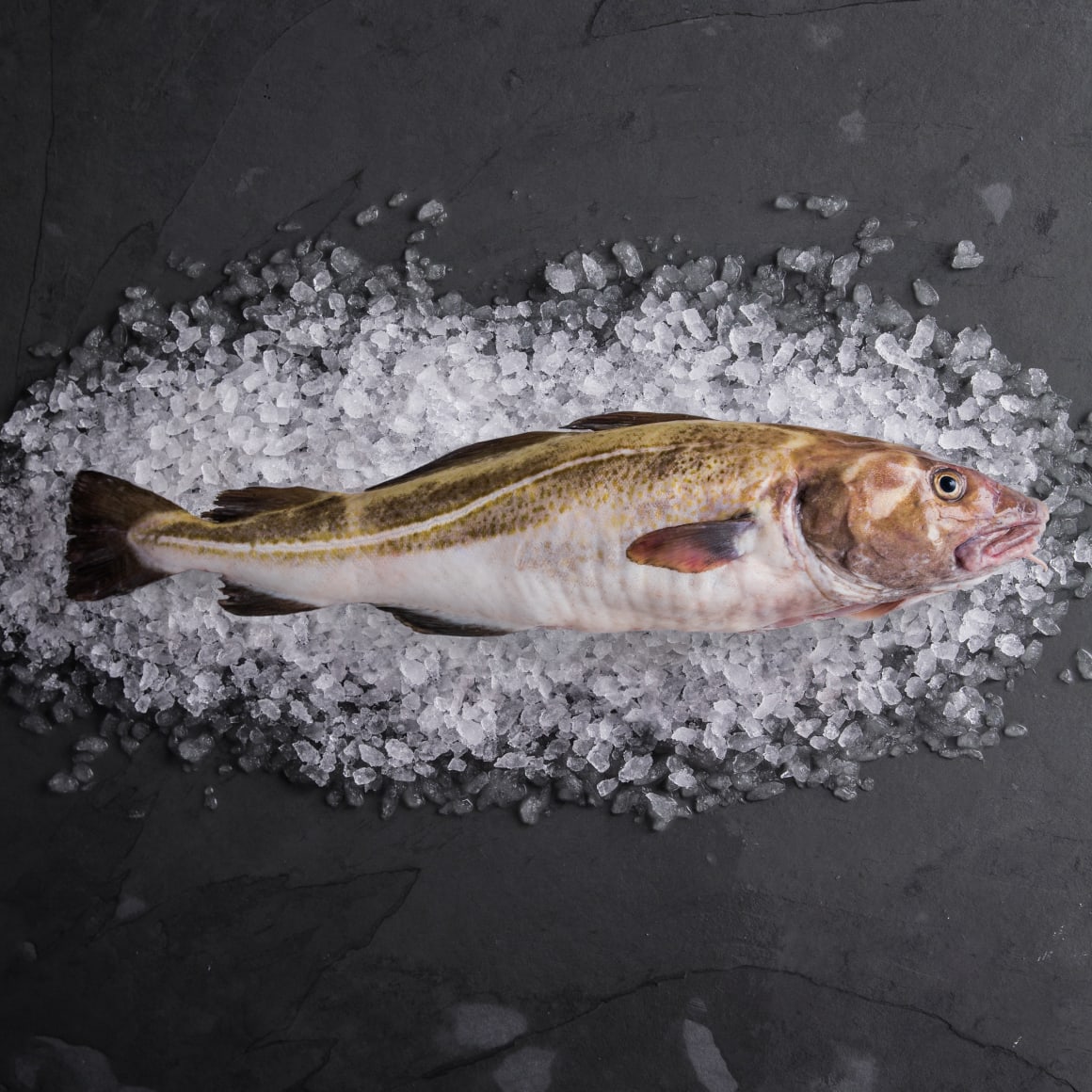 Cod - 17.5G (per 100g)
Much like our Cornish pollack but with less Ocega 3 Oils, an excellent staple choice of protein. Cod is still a good source of Omega 3 oils with 342 mg per 100g of fish.
Again, cheaper than some of our other options on this list for getting your protein requirements.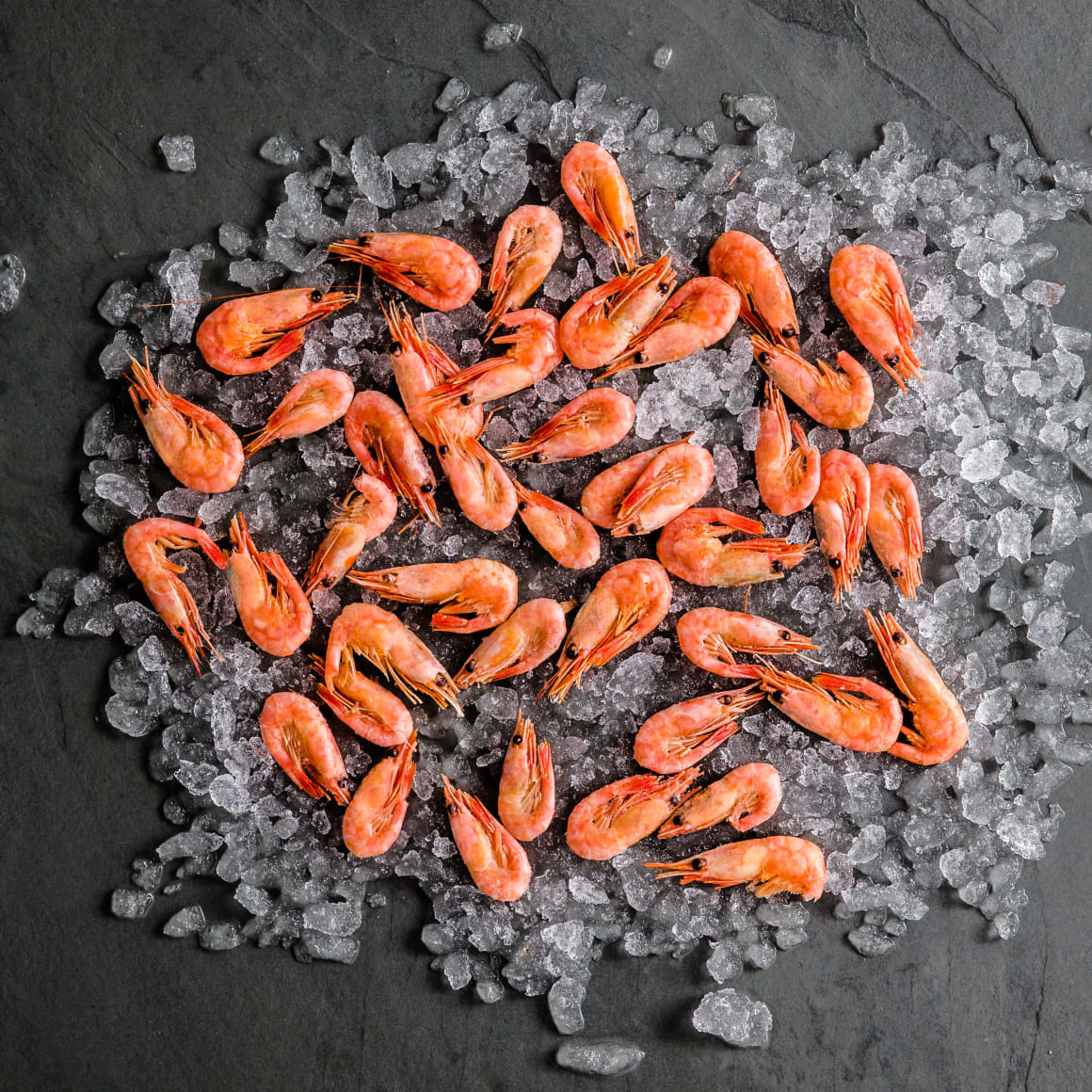 Prawns - 17.6G (per 100g)
These little guys, when united in a hearty seafood paella, can be an excellent (and very tasty) way to take on the proteins you need to keep fit and active.
Prawns are also a great source of omega 3 which is great for a healthy heart and Vitamin B12 which is great for maintaining a healthy nervous system.
Sardines - 19.8G (per 100g)
Sardines are a bit of a superfood thanks to the omega 3 count, it's no surprise they contain 19.8G of protein per 100g. We sell them whole or can butterfly them for you making it even easier to enjoy.
Sardines are in the top 3 species as a source of omega 3 containing 2,660mg per 100g of fillet!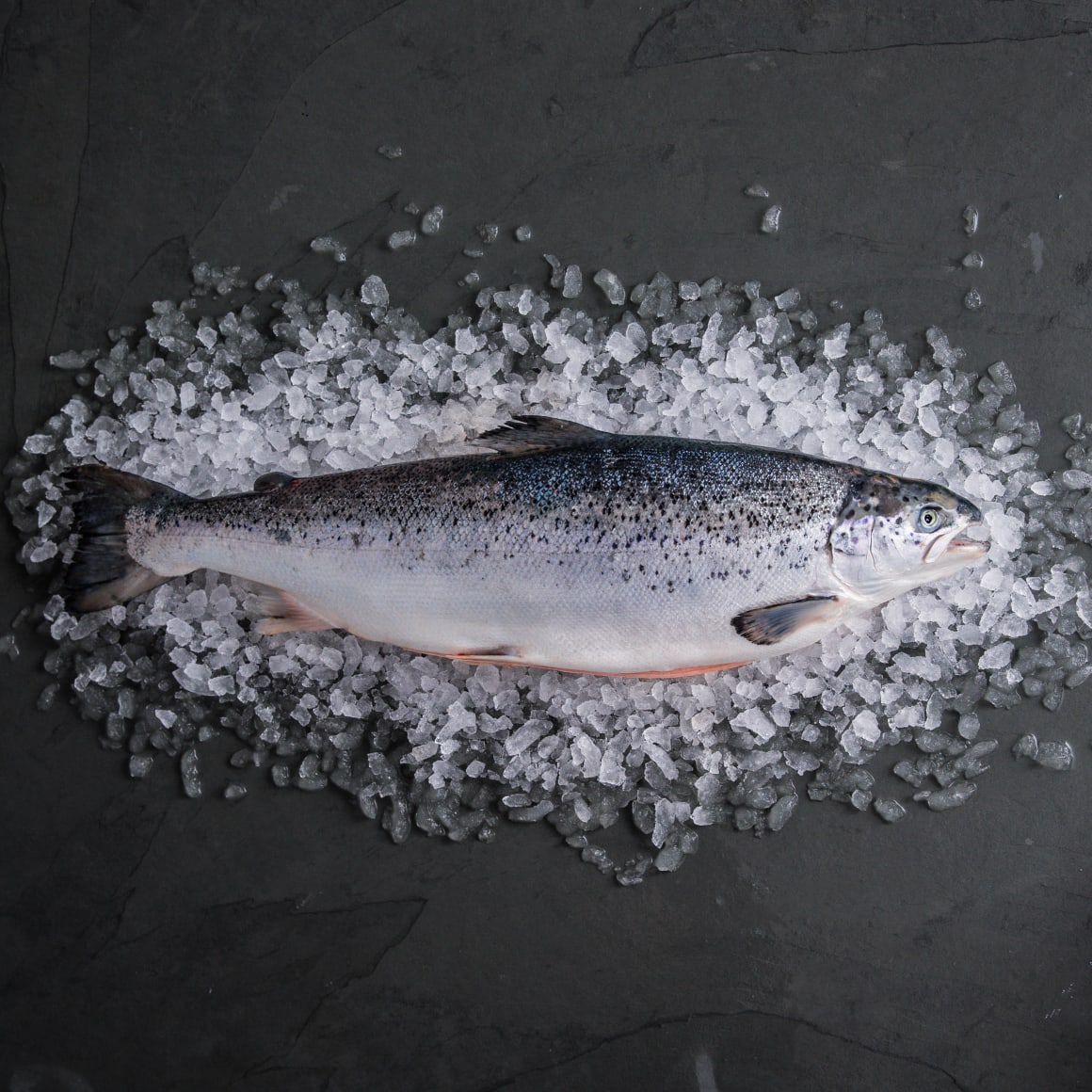 Salmon - 20.4G (per 100g)
Salmon weighs in at 20.4g of protein per 100g, a preferred choice for athletes as it is so widely available and easy to meal prep with a mass of guides on the web. You can go a lot further with ensuring it's sustainable by ordering yours with us. A good post-gym meal.
Atlantic salmon is a superior source of omega 3, delivering a whopping 2,380 mg per 100g of fillet! It is also rich in Vitamins A & D and minerals including calcium.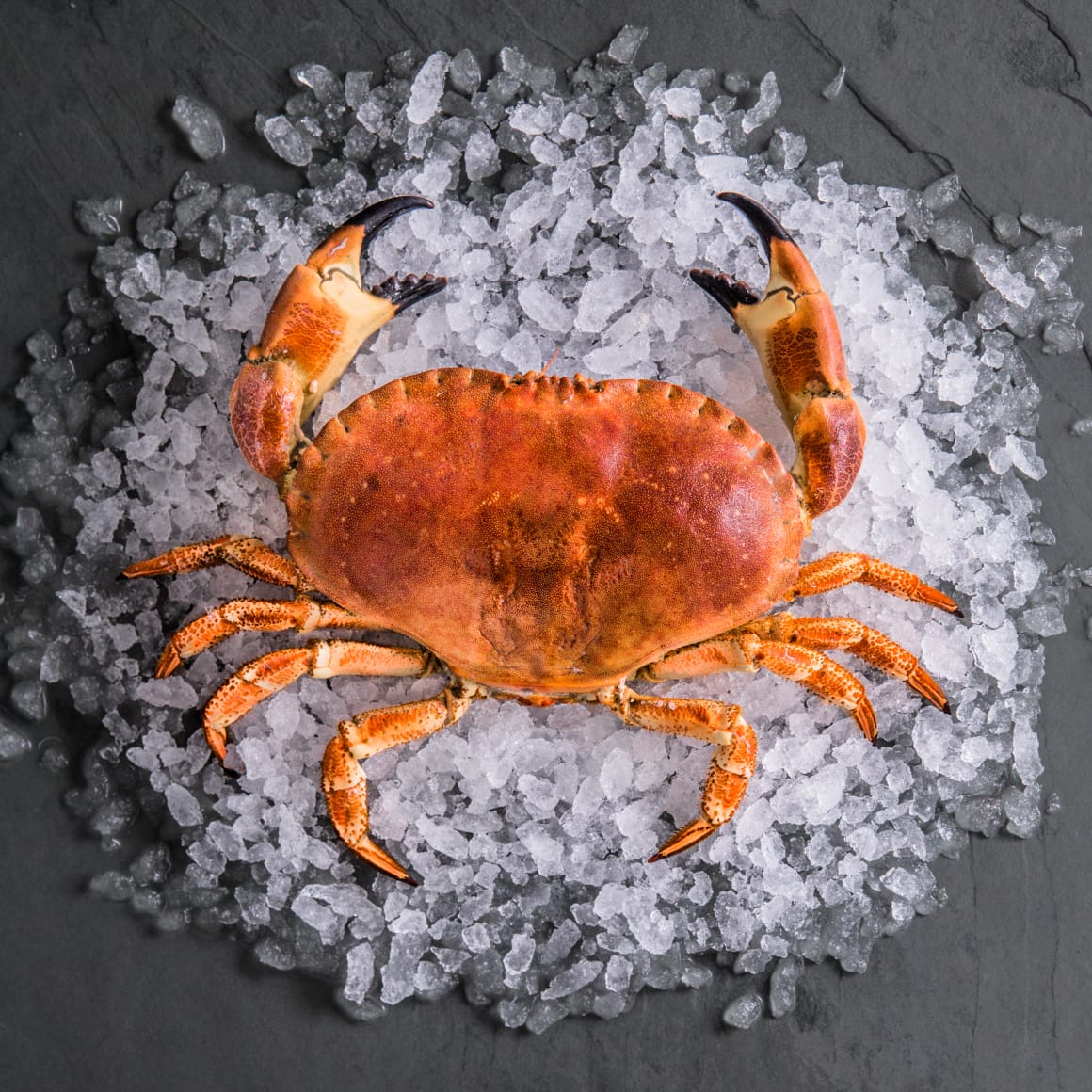 Crab - 20.5G (per 100g)
Going claw to fin with the Salmon, crabs are an excellent source of protein too. You can enjoy crab easily by following one of our recipe guides here: Delicious Crab Recipes by Fish for Thought
Did you know that crab meat is not only super delicious, but also super healthy. Both white and brown meat are superior sources omega 3 oils, containing 1,892 mg of omega 3 per 100g of meat! Crab is also one of the healthiest sources of protein, is particularly rich in selenium which plays a key role in the human's antioxidant defence system, and is a rich source of vitamins (particularly Vitamin B2) and minerals. Basically it is a superfood!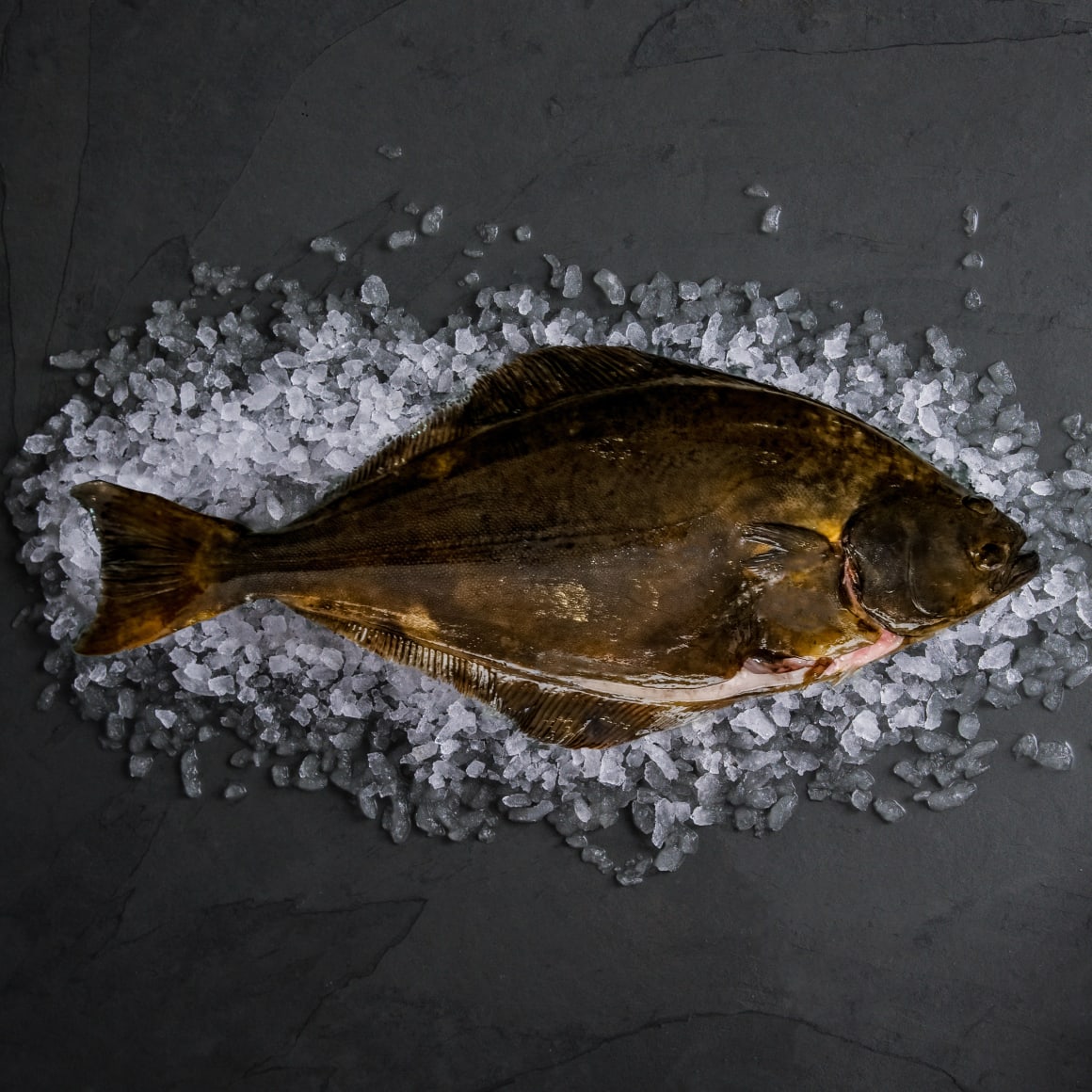 Halibut - 21.5G (per 100g)
This fish is one of the healthiest and tastiest options on this list. A popular choice for people who care about the macros. Halibut is lean, coming in at 103 calories per 100g serving, packing 21.5 grams of protein and 1.9 grams of healthy fat.
The fat content supplies a good amount of essential omega 3 fats, important for a healthy mind and a leaner body composition as well as contributing towards the prevention of disease.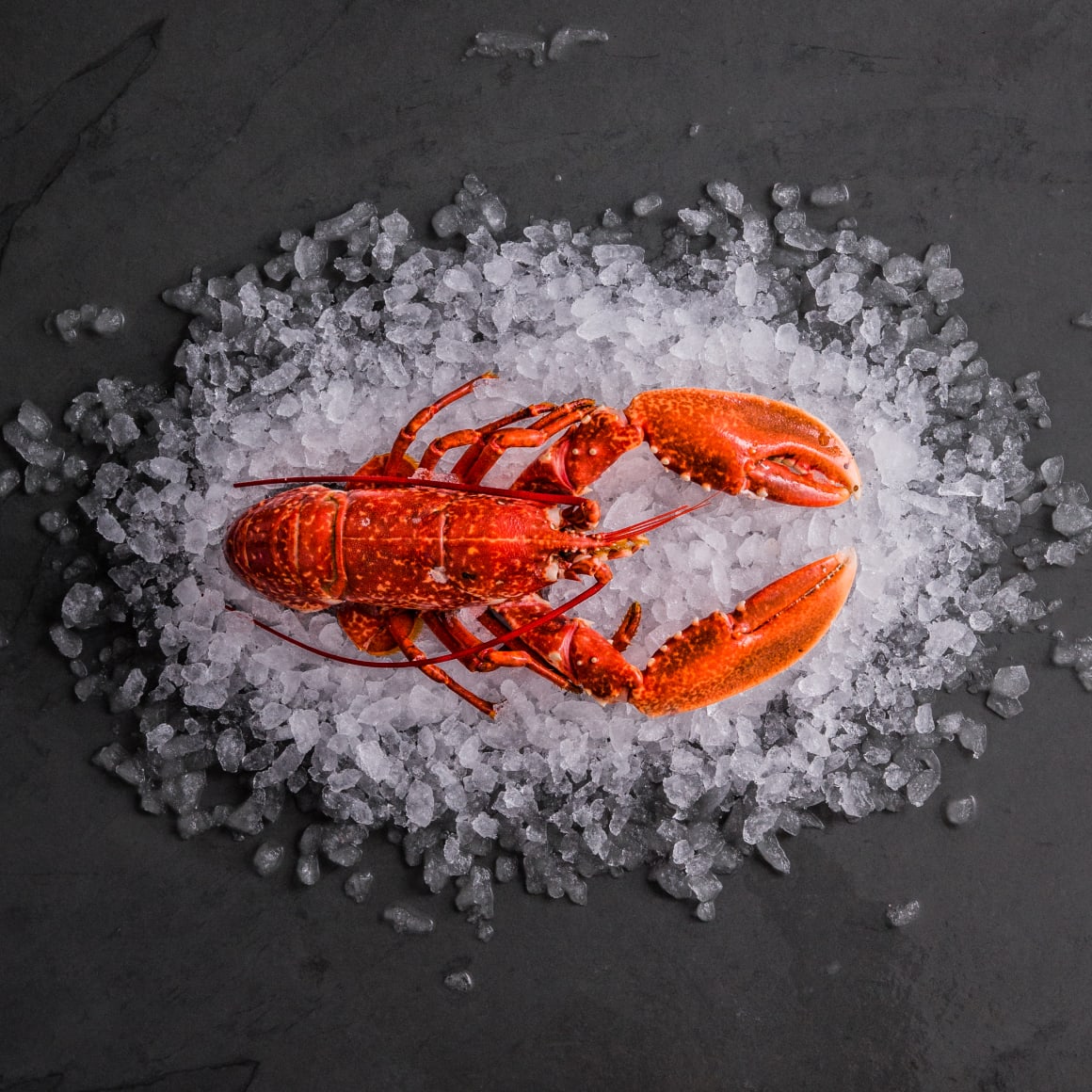 Lobster - 22.1G (per 100g)
Exquisite taste, excellent protein. A whopping 22.1g of protein per 100g, you can put your mind at ease knowing this special treat is in fact very good for you!
Lobster is a good source of omega 3, providing 580 mg per 100 g of meat. It is also a rich source of essential vitamins and minerals, including copper, selenium zinc, phosphorus, vitamin B12, magnesium, and vitamin E.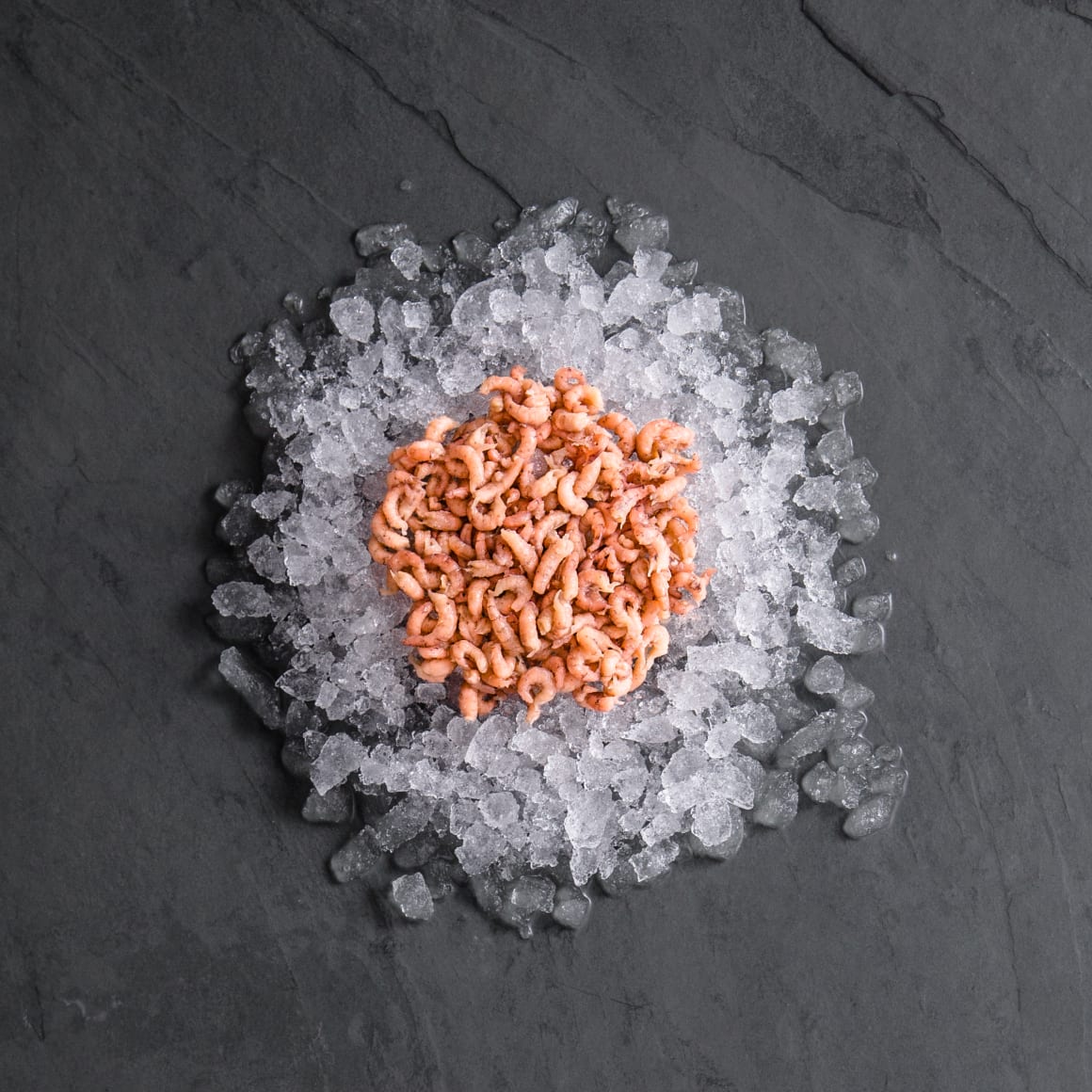 Shrimp - 24G (per 100g)
Although small in size, they're mighty in protein content. A staggering 24G of protein per 100g on offer here, these are a great addition to many fish dishes and they are super tasty!
These are great to add to other protein enriched fish dishes and equally enjoyable by themselves. Not one to be overlooked.
Buy now
Change Delivery Date
Buy now
Change Delivery Date
Buy now
Change Delivery Date