A barbecue loaded with marinated fish and shellfish is a beautiful thing. There's endless ways to grill seafood so we've spoken to our very own Chef Adam to find out his top tips for barbecuing. Read on, fire up the coals and get grilling. You can't buy happiness BUT you can enjoy succulent, sensational barbecued seafood – and that's kind of the same thing!
1. Cook in foil parcels
Foil helps to protect the fish from the grill bars and really adds flavour and fragrance! Lightly butter a square of foil big enough to accommodate the fillet or fillets you intend to cook, skinless works best here. Then add some herbs; thyme, fennel, oregano, rosemary and fennel are all great choices. Add some lemon zest, salt and pepper and perhaps a splash of white wine or fish stock. Wrap up tightly and cook for about 5 minutes. Be careful when unwrapping as the steam will escape quickly!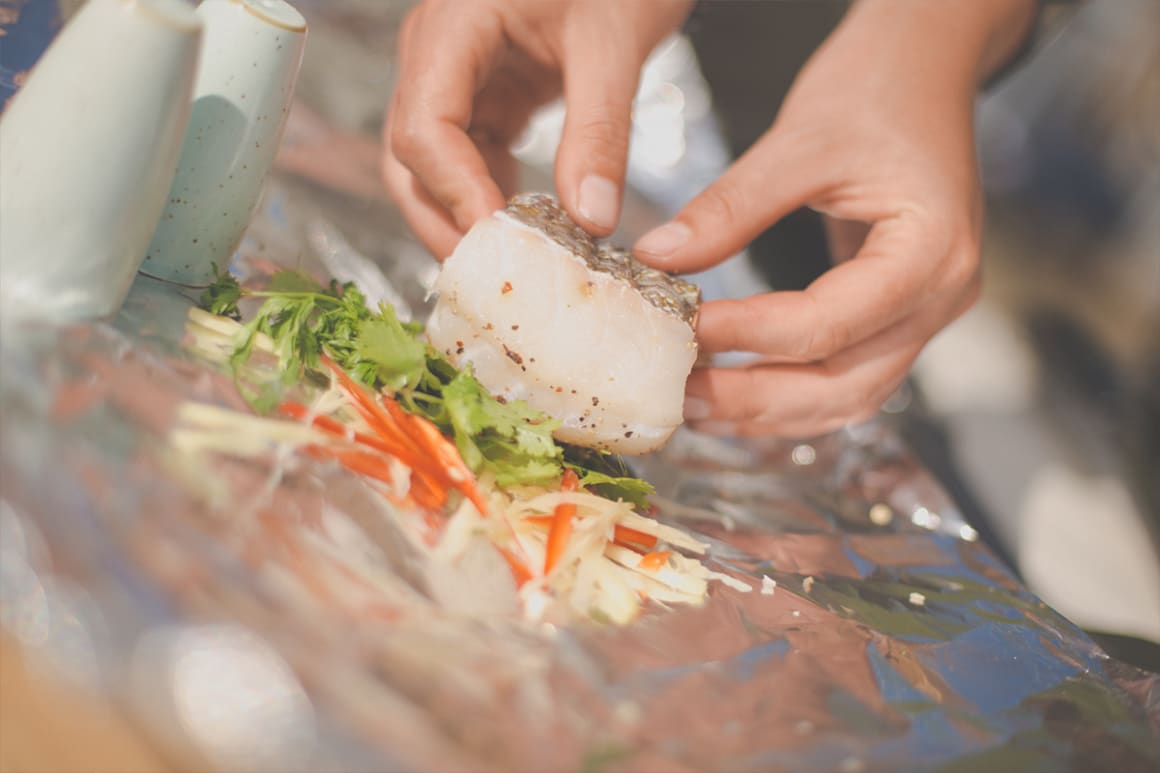 2. Try using a soaked cedar plank
You can buy wood specifically for grilling on. Preferably, soak it overnight or for at least a couple of hours in water. Place fish fillet onto the plank, which can either be marinated or as it is, with a little seasoning. Place the plank directly onto the bars of the grill, close the lid and grill for about 10–15 minutes depending on thickness of the fillet used. Smokin'!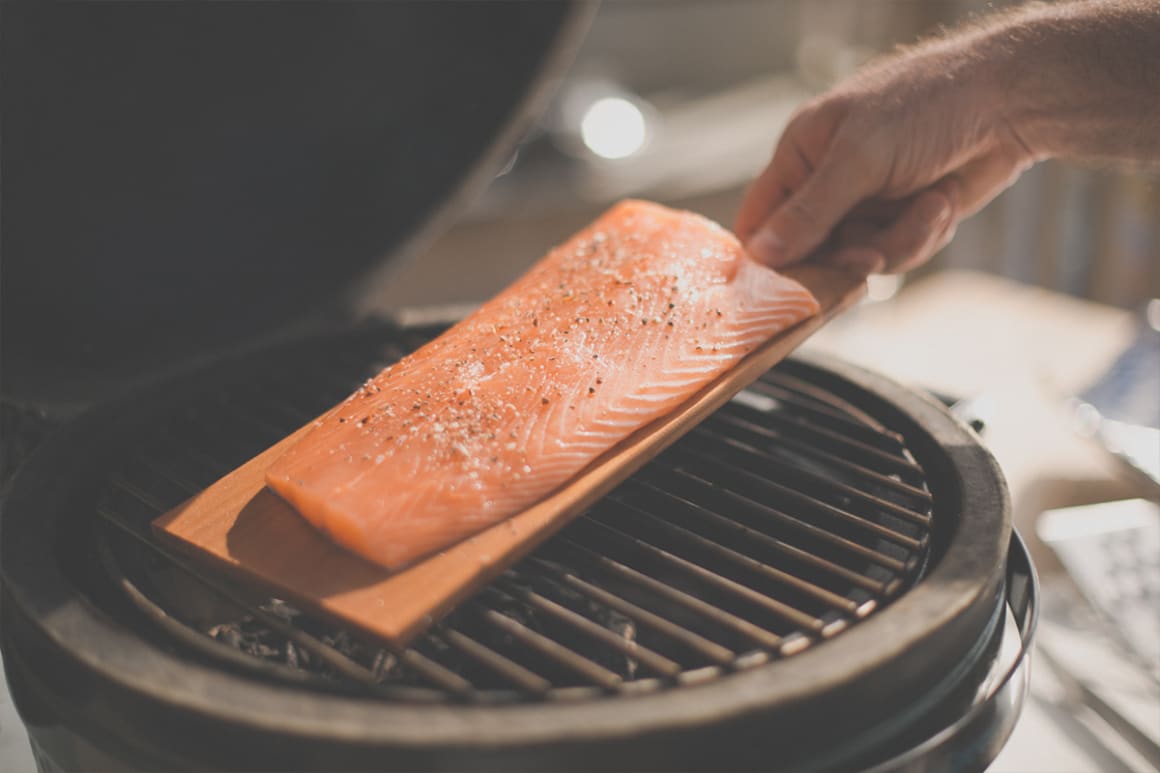 3. Use great marinades or spice rubs
Definitely marinade for about 2 hours. If you decide to cook straight onto the grill bars, make sure you pat it dry before placing it on. Expect a taste sensation!
4. Keep the skin on
This will help to prevent the fish from falling apart (no one enjoys fishing for the pieces which fall through the gaps!) The skin also offers protection to the fillet and keeps it moist and succulent.
5. Cook the whole fish on the bone
The skin helps to protect the flesh from falling apart and the bone keeps the flesh succulent. Adapt your cooking times to ensure the fish is cooked thoroughly through.
6. Look after your grill bars
Make sure you keep your barbecue and grill bars extremely clean, and brush with a light coat of oil before grilling.
7. Grill Scallops in the half shell
Add your Scallops straight onto the coals, just ensure that you use a sturdy pair of heatproof tongs to handle the extremely hot shells. Add a flavoured butter for maximum deliciousness! Our favourites include Chilli and Lime or Garlic. Seaweed is another great choice!
8. Squid works well on the barbecue
Score the flesh and weight it down onto the bars with a heavy, clean pan or object - this helps it from curling up. Cook the squid for around 2 -3 minutes on each side and serve with grilled, smoked, streaky bacon and a chilli salsa. A mouthwatering combination of flavours!
9. Lobsters and Langoustine are great
Make sure the Langoustines are cooked in their shell and with Lobster, in the half shell – you'll also need some shell crackers to get into them. Imagine being sat around the barbecue on a warm summer's evening enjoying Lobster with aioli, salad and a cold, white wine. That's the stuff summer dreams are made of!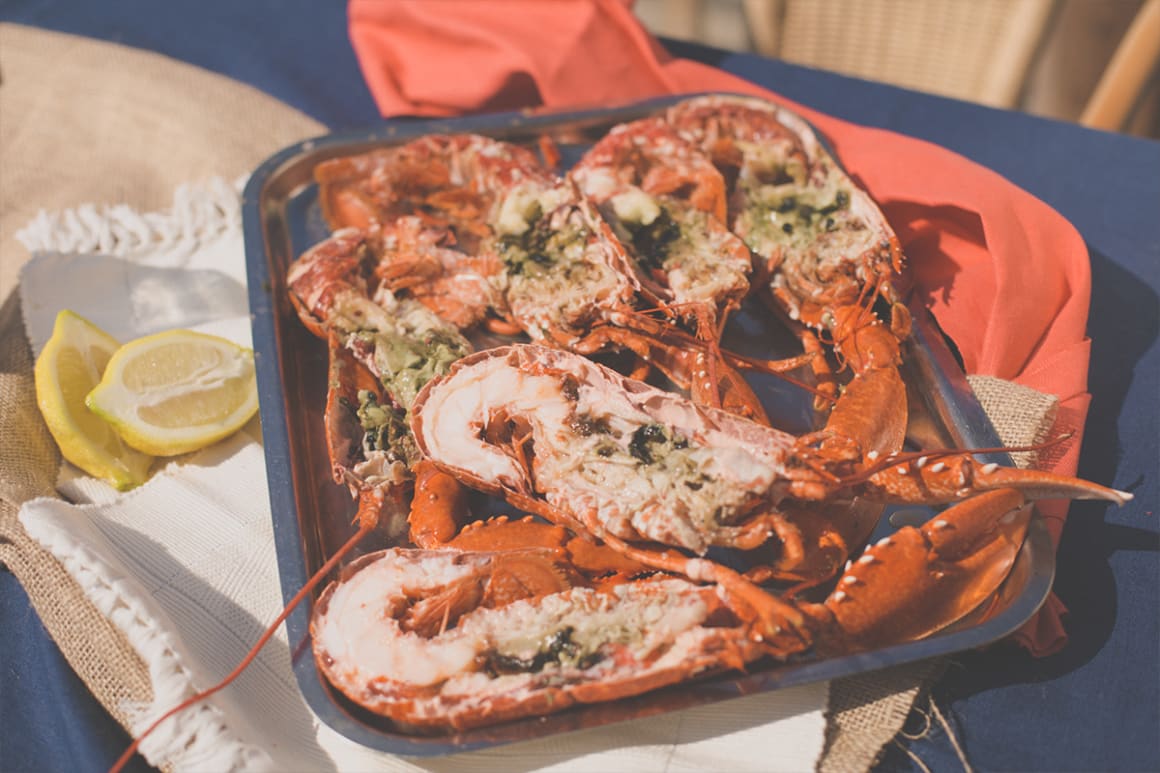 10. Try a fish burger
It's time to mix it up a bit! We have an excellent hake burger recipe that works fantastically on the grill. Serve in a ciabatta bun with a tomato salsa, lettuce and mayonnaise. You'll never want to eat a squidgy sausage again.
With Chef Adam's Top 10 Tips combined with our brand-new Summer Seafood Barbecue Box, we're upgrading alfresco feasts across the country, one barbecue at a time!
At Fish for Thought, we've made June all about the guys by creating this exclusive Seafood Box with them in mind. We're not exaggerating when we say, it's blowing minds!
We all know that it's the ladies who (really) deserve the title 'Master of the Barbecue', but we're happy to play along with the universal rule that the man is 'King of the Grill'. The compulsory two-metre exclusion zone around the grill, the elevated testosterone levels and the man-bonding activities – all essential ingredients for any barbecue, ever, wherever you are in the world! So, without ado… #LetsHearItForTheBuoys!
It's going to be a whole month of celebration so get involved on our Facebook/ Twitter/ Instagram