Christmas is a special time where joy fills the air, merry moments are shared with loved ones and delicious food takes center stage. The magic of Christmas lies in the celebrations, laughter, and the indulgence of a delightful feast.
While a traditional Christmas dinner holds a special place in our hearts, some might crave an alternative culinary experience. For those seeking something extraordinary, may we suggest a magnificent piece of fish or our sensational, award-winning Lobster Wellington. This extraordinary dish is bound to captivate everyone's attention and elevate your festive gathering.
However, even if you choose to stick to the beloved tradition of a turkey dinner, you can diversify your culinary adventures throughout the Christmas period. Variety is the spice of life, after all. That is why we have curated a selection of seafood party ideas to infuse your celebrations with the true essence of Christmas joy.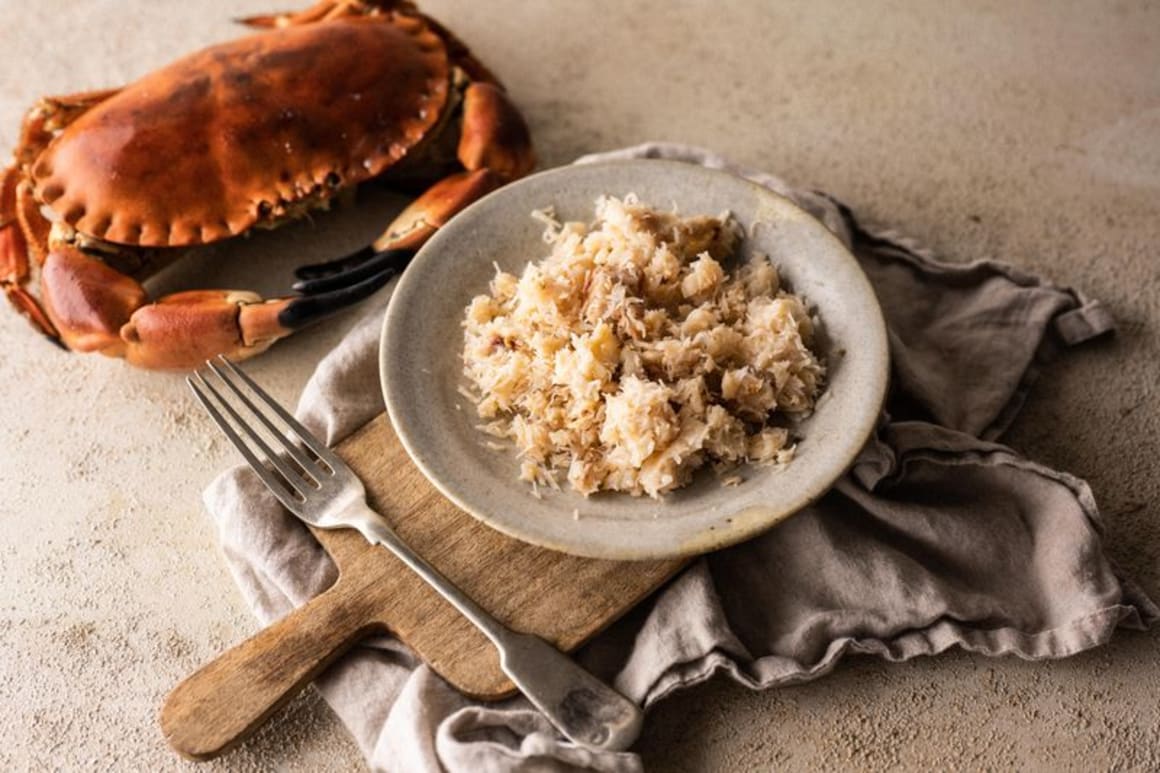 White Crab Meat
Make sure to have fresh white crab meat at your table, allowing your guests to indulge themselves. Whether served with a simple lemon wedge or accompanied by a touch of dill mayonnaise, your guests can enjoy spreading it on crackers or pairing it with bread. For a creative twist, you can even try your hand at crafting a delectable Crab Pate. Regardless of your choice, remember to include crab meat on your shopping list.
Smoked Salmon
During the festive period, Smoked Salmon becomes a must-have ingredient that adds versatility to your menu. Not only can it be savoured with scrambled eggs or enjoyed on its own, but it also allows you to create something extraordinary. With Smoked Salmon, there's no need to toil away in the kitchen to impress your guests. Simply spread a mixture of cream cheese, dill, and horseradish over layers of smoked salmon, roll it up using a sushi bamboo mat, and cut into 1-inch pieces. This delightful canape is bound to be a hit at any Christmas party.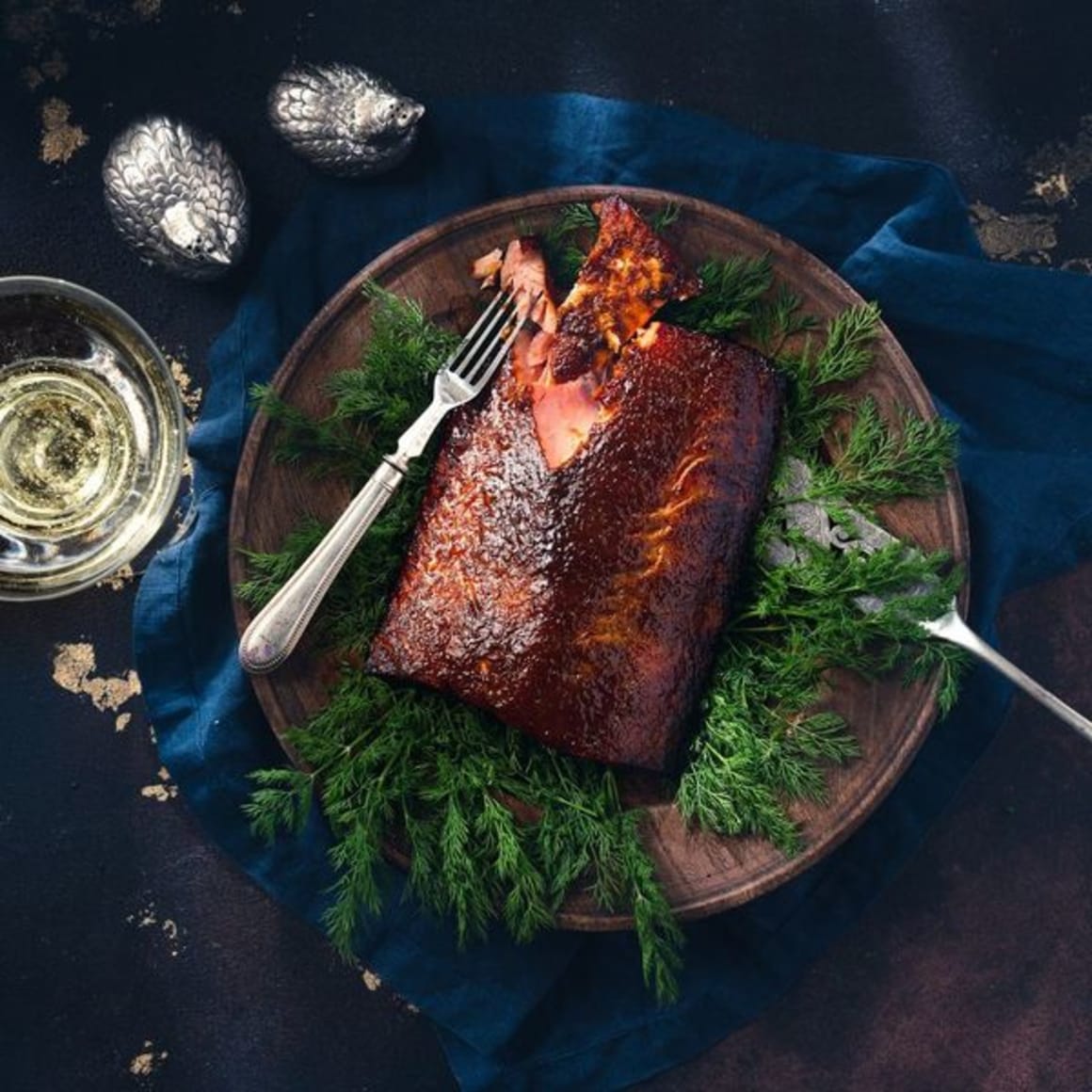 Gin Marinated Salmon
We have prepared a stunning Salmon dish using the exceptional salmon sourced from Loch Duart in Scotland. A 500g fillet portion has been meticulously treated to perfection. Our marinade features the delightful combination of Colwith Farm gin, rose harissa, kecap manis, and sumac, resulting in a fish dish that not only captivates the senses with its aromatic flavours but also adds a touch of theatricality to your Christmas table. This outstanding centerpiece will surely impress all!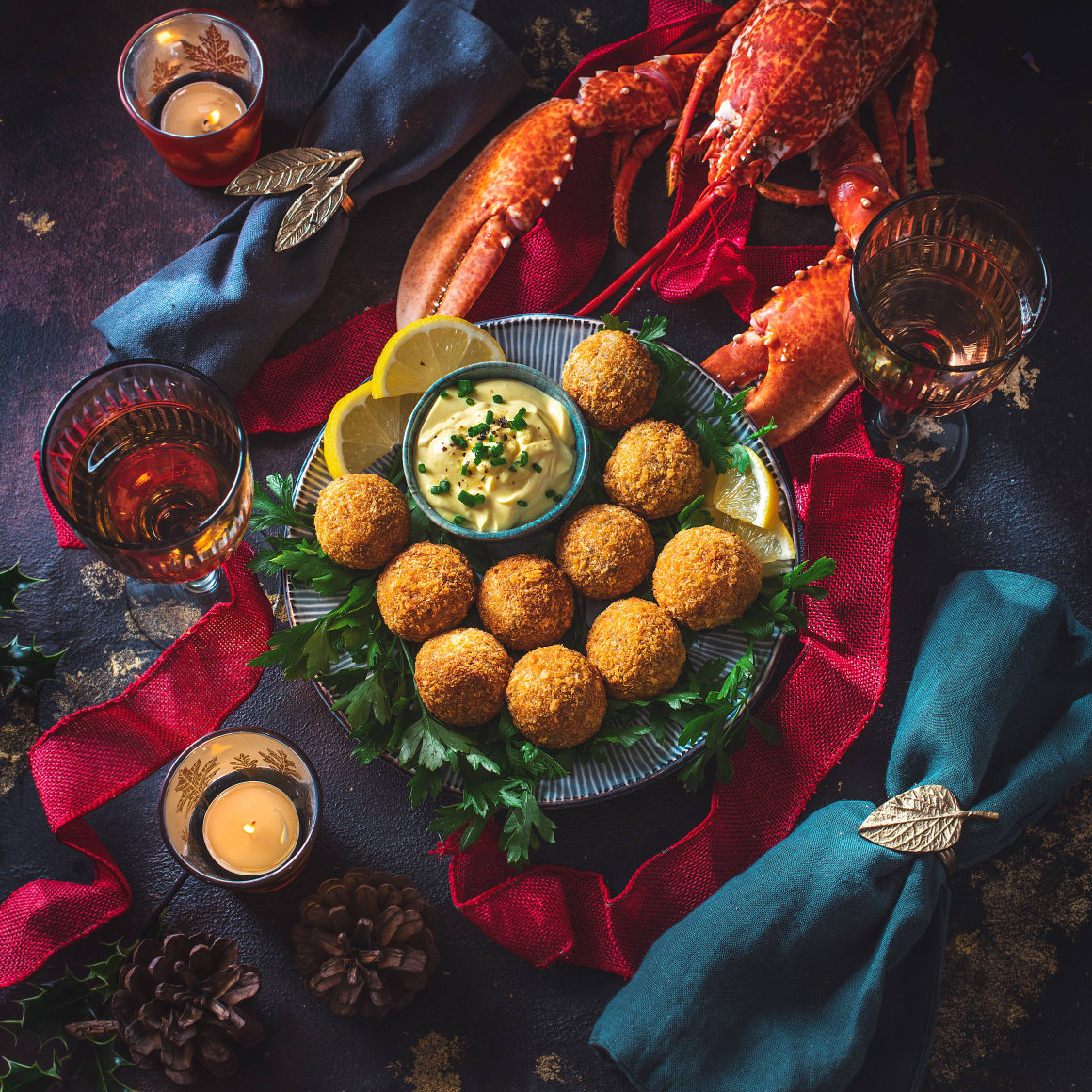 Lobster Arancini with Saffron Aioli
Our skilled chefs have truly outdone themselves with their innovative take on Italian street food. Our Cornish Crab Arancini quickly became one of our most popular dishes, and so we decided to take it up a notch by introducing a Lobster variety. It's been a huge hit with our customers and we couldn't be more proud of our team's culinary expertise. They come in packs of 10 and with a delicious pouch of Saffron Aioli, making it the perfect Christmas Canape. We recommend serving with a mixed salad and a glass of celebratory Italian Pinot Grigio.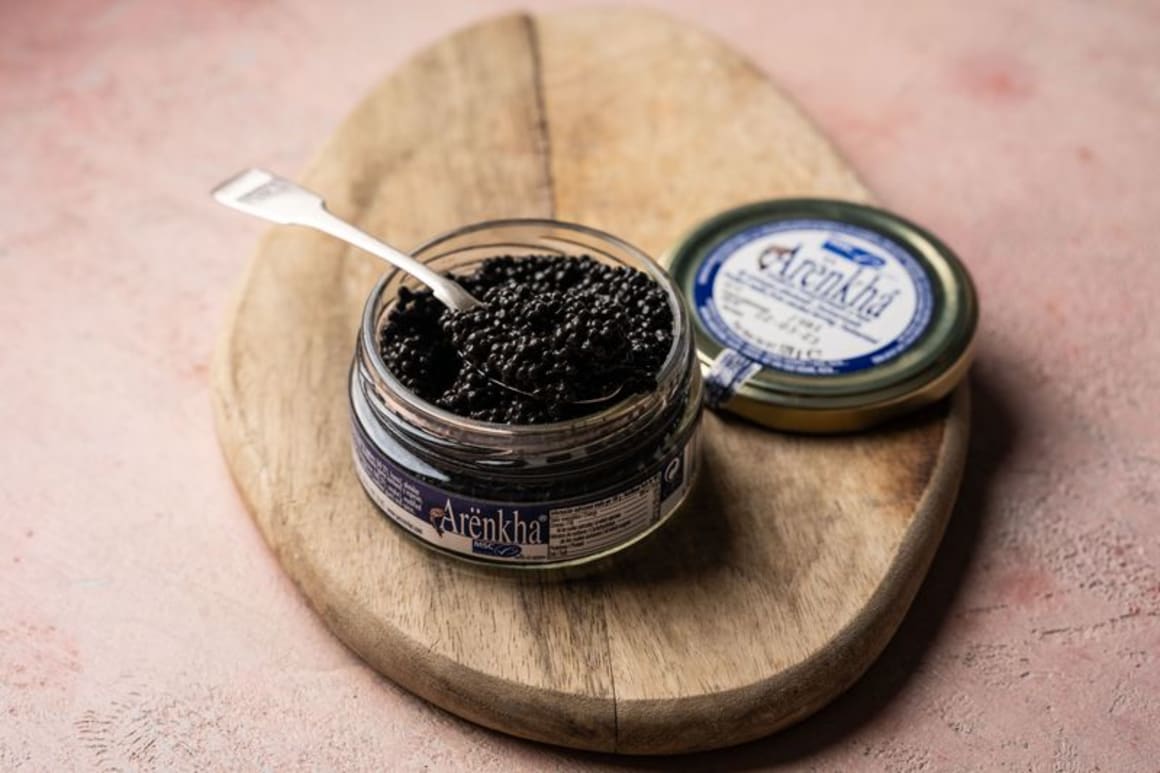 Avruga Caviar
Elevate your canapes or dinner party starter with a touch of indulgence! While real caviar is not available for sale on our website due to its sustainability concerns, we have the perfect alternative for you. Avruga caviar, made from abundant smoked herring roe, closely resembles the taste and appearance of traditional caviar. Not only is it a more sustainable choice, but it also provides superior value. We highly recommend using Avruga caviar to add that extra special touch to your Christmas canapes.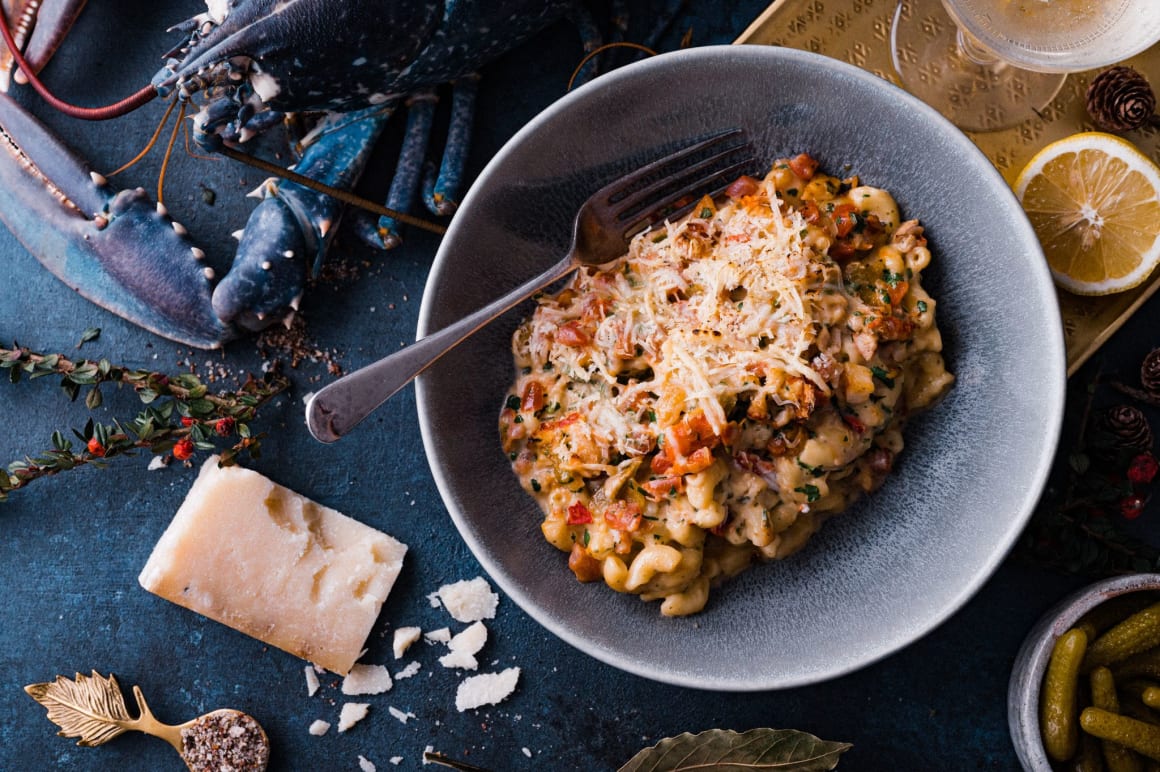 Lobster Mac & Cheese
Our incredibly famous Lobster Mac 'n' Cheese is now available in a larger serving! Recognising that our customers adore our Lobster mac 'n' cheese, we acknowledge that they likely have loved ones or friends who would also enjoy it. In response, our skilled chefs have crafted a version that can generously feed 6-8 people. This creation reinforces the notion that the greatest ideas are often the simplest. Indulge and relish in this delightful dish with your loved ones this Christmas!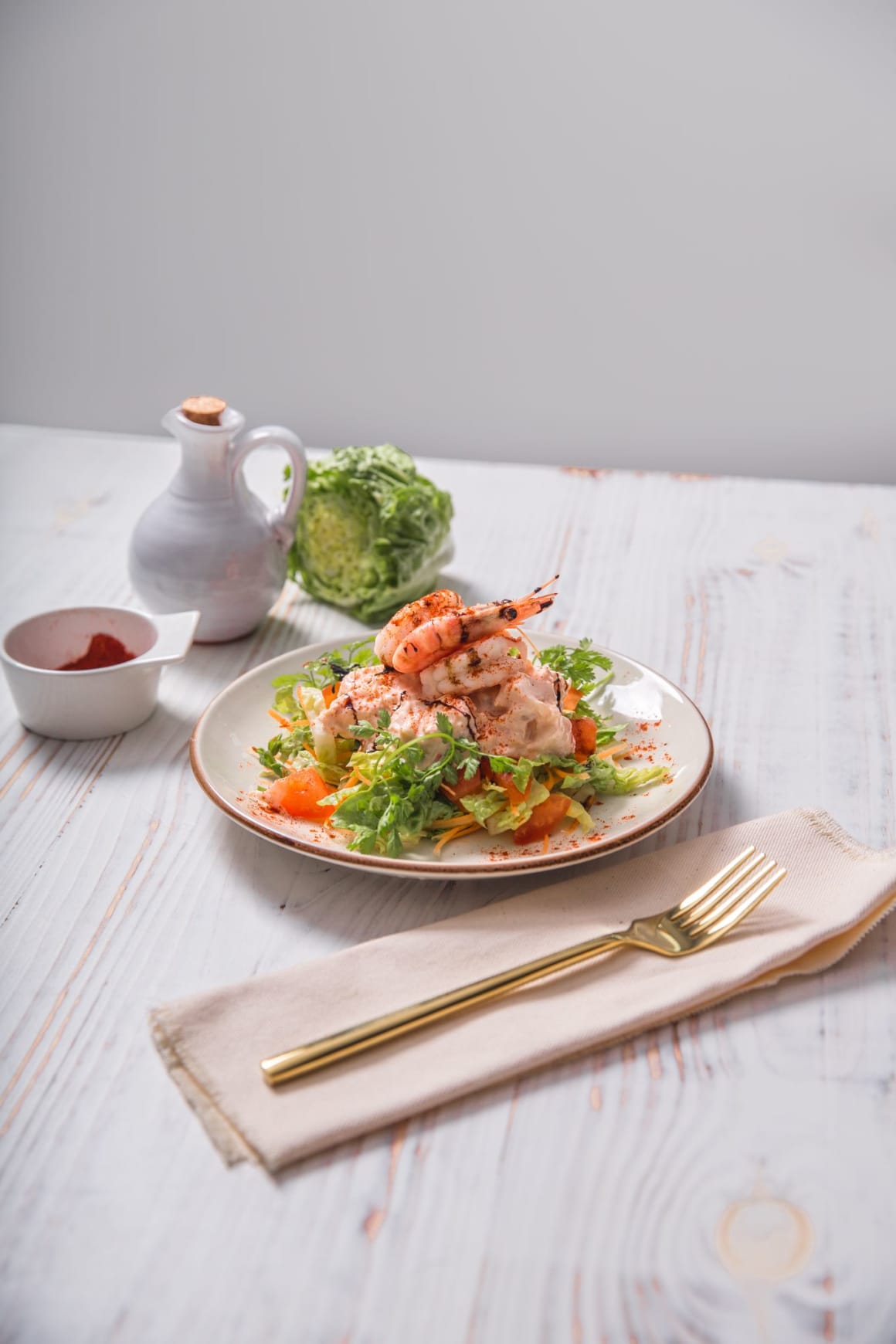 Prawn Cocktail
The iconic British prawn cocktail, which gained popularity in the 1960s and 1970s, courtesy of Fanny Cradock, makes for a simple yet delightful Christmas appetiser. However, if you're hosting a buffet and prefer not to serve individual servings, you can present the prawns alongside a delicious marie rose sauce for dipping.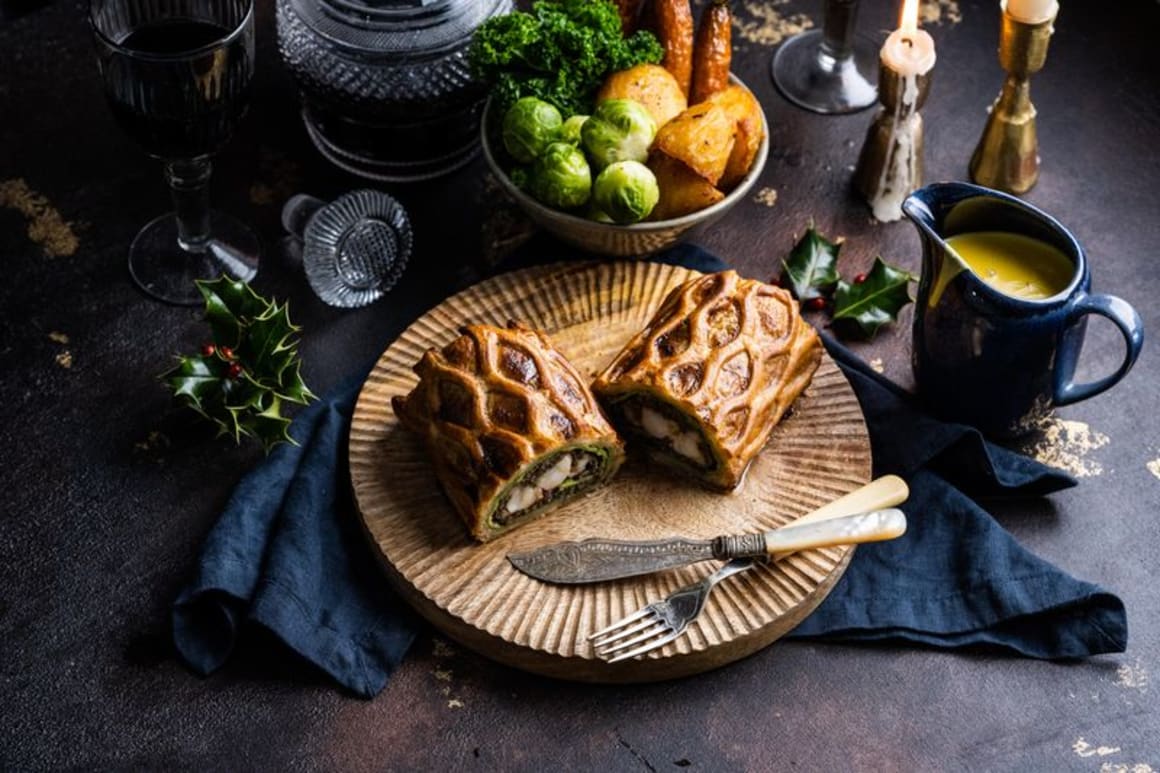 Lobster Wellington
Why not try our award winning Lobster Wellington and really spoil your guests. our legendary Cornish lobster tail, swathed in finely sliced chestnut mushrooms, coated in a velvety cod and parsley mousse, all wrapped in a herb & chive pancake and finished with all-butter puff pastry. The rich, creamy Saffron & Parmesan sauce brings it together beautifully, with a gorgeous dash of colour. Dishing it up is guaranteed to bring plenty of oohs and aahs to the table! It really is unique.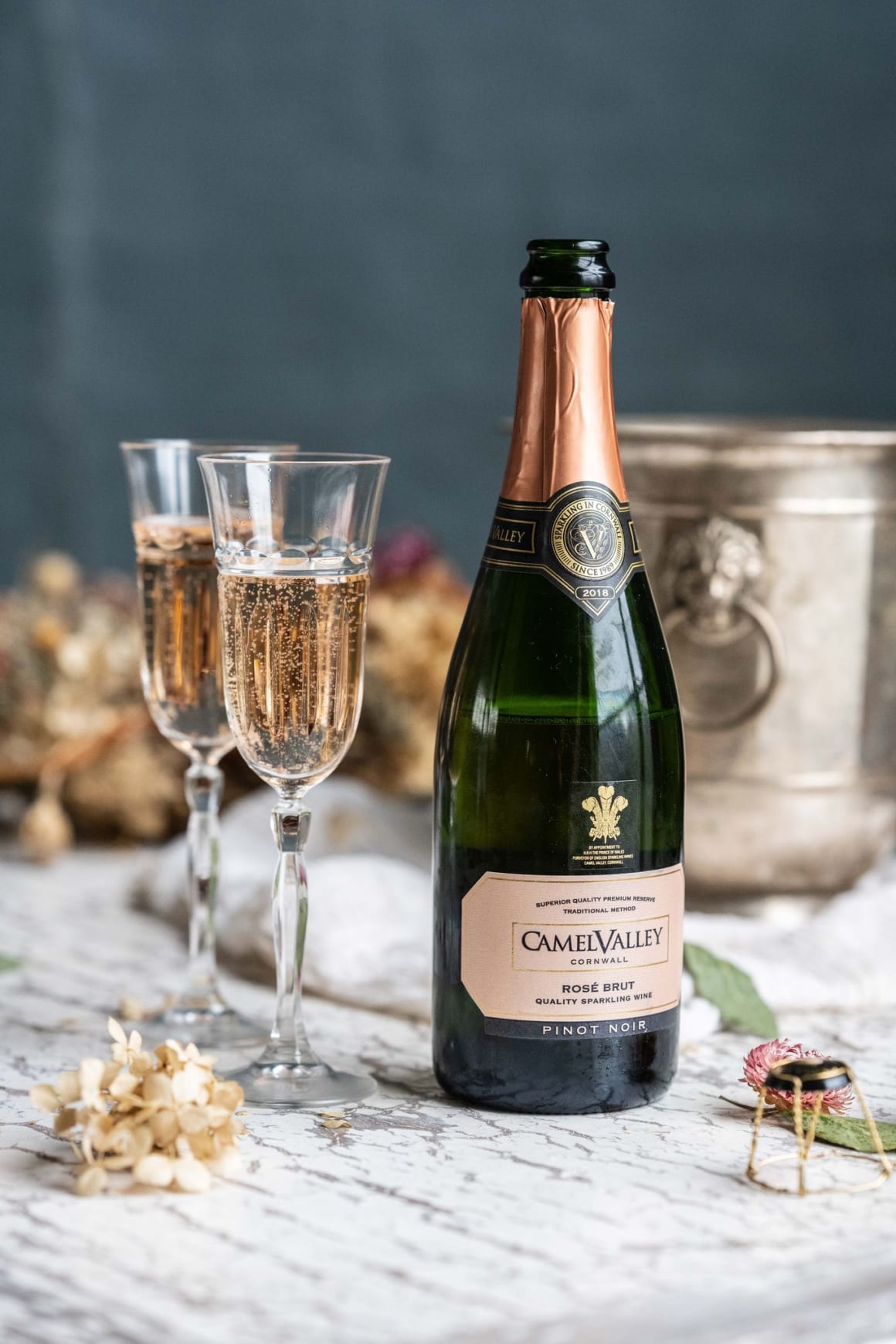 Camel Valley Pinot Rose Noir
Celebrate the Christmas gathering with a must-have bottle of bubbles. Give this Cornish sparkling rosé a try and be amazed at how the UK is proving its excellence in creating exceptional wines. Anticipate a delightful, refreshing experience with delicate notes of strawberries, perfectly suited for toasting the festive season.
The 2008 and 2009 vintages were both outright winners of the Sparkling Rosé International trophy in Verona (Bollicini Del Mondo). Camel Valley 2009 Pinot Noir Rosé was crowned Sparkling Rosé World Champion ahead of Bollinger Champagne rosé and also won the International Wine Challenge Trophy. Awarded 95/100 points from Chair of Judges Tom Stevenson, editor of Christie's World Encyclopedia of Champagne and sparkling wine. Wrote Tom: 'Sublime' and 'beautifully pale, delicate salmon-peach colour; lovely, delicately rich fruit
Whether you crave the comforting familiarity of Christmas traditions or desire to explore new culinary delights, let this festive season be one of delight and discovery as you gather around the table to savour the flavours that bring us together.
Why not take a look at our Christmas Collection for other festive ideas.