Here at Fish for Thought, we think fish and seafood are fantastic food staples for the whole family. Not only nutritious and delicious, they have a huge range of health benefits that are particularly important for children as they grow and develop. With this in mind, here are our three favourite, easy recipes that'll get your little ones enthusiastic about a winner fish dinner!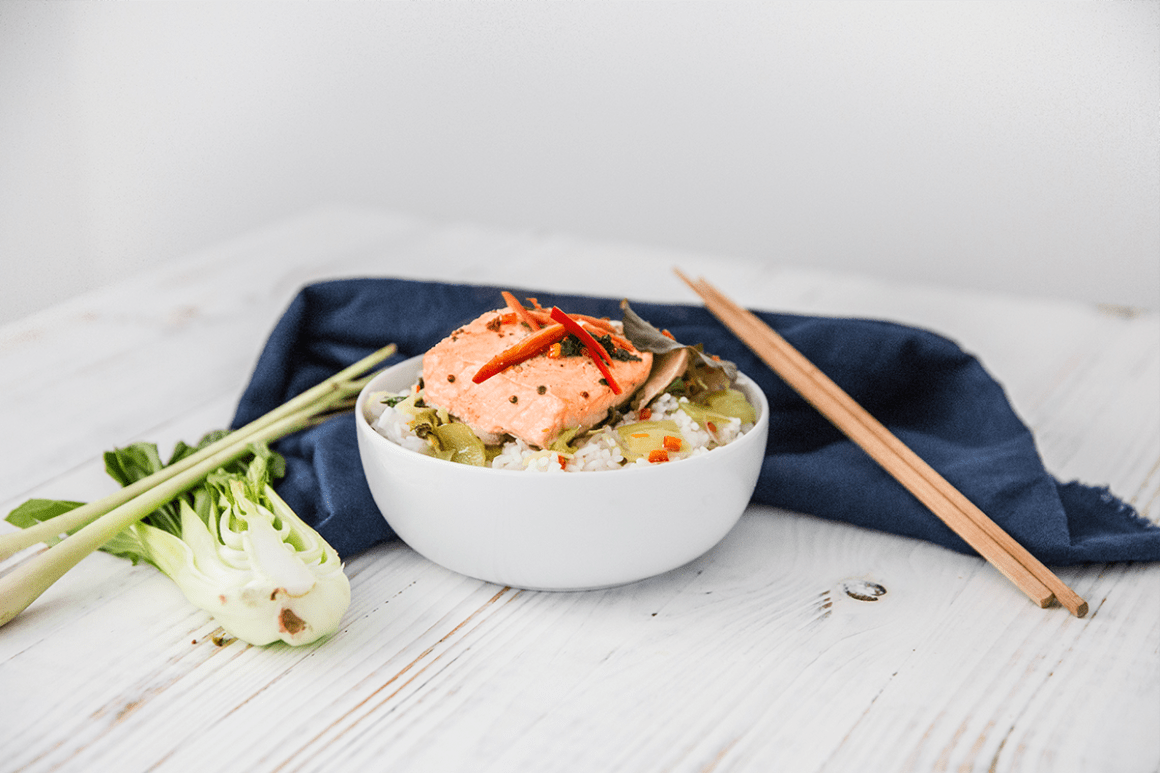 This Thai style dish is sweetly fragrant, sure to be a hit with the kids. Classic rice provides the perfect accompaniment to fish and vegetables delicately flavoured with lemongrass, coriander and lime leaves. The salmon is rich in omega-3 fatty acids, and cooking it in a papilotte bag keeps the flesh delicate and moist – kids will just love the excitement of cooking fish in its own bag.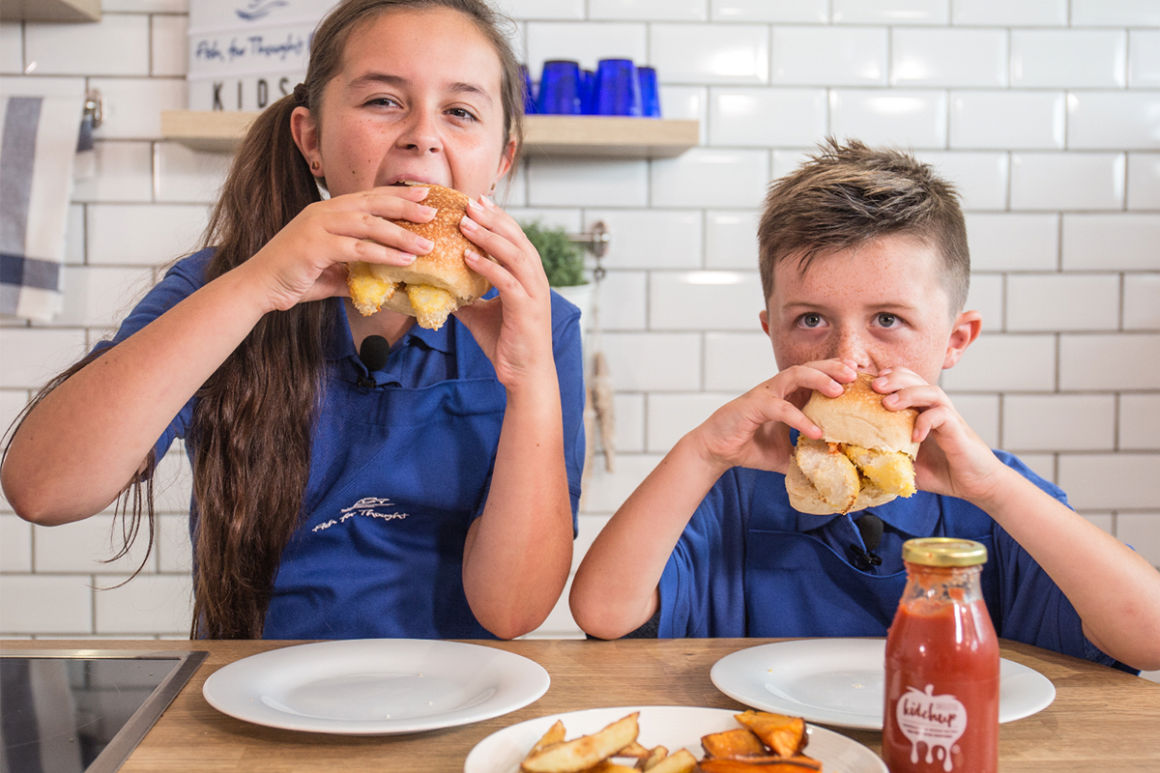 This tasty seafood classic looks naughty (and therefore is usually popular with the kids!), but it's actually very nutritious - white fish is high in protein and low in fat. Using our oven-ready Fish Fingers, you don't have to worry about making a messy batter – just pop them in the oven for 9 minutes and you're ready to go! You can also choose what sort of chips to make – use starchy white potatoes for a classic dish, or you could use sweet potatoes seasoned with paprika for something a bit different. This will be a sure hit with the whole family!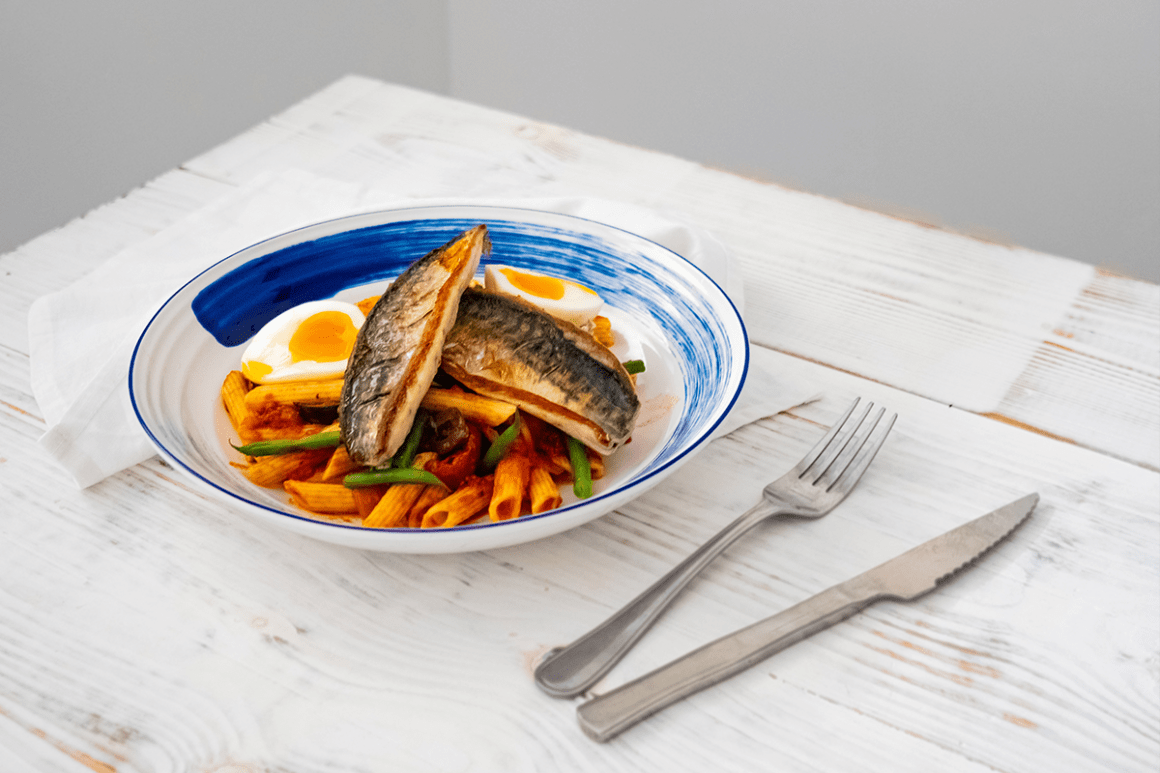 This recipe gives the classic 'pasta with tomato sauce' a serious flavour and nutrition injection! The penne pasta, French beans and chunky tomato sauce provide a perfect base for the combined richness of the mackerel and boiled egg, which deliver a tasty, protein-packed dish that your children will love. Mackerel has a high nutrient profile, with a range of minerals including copper, selenium, magnesium, calcium and iron that are important for improving bone density and boosting immunity – very important for your growing children.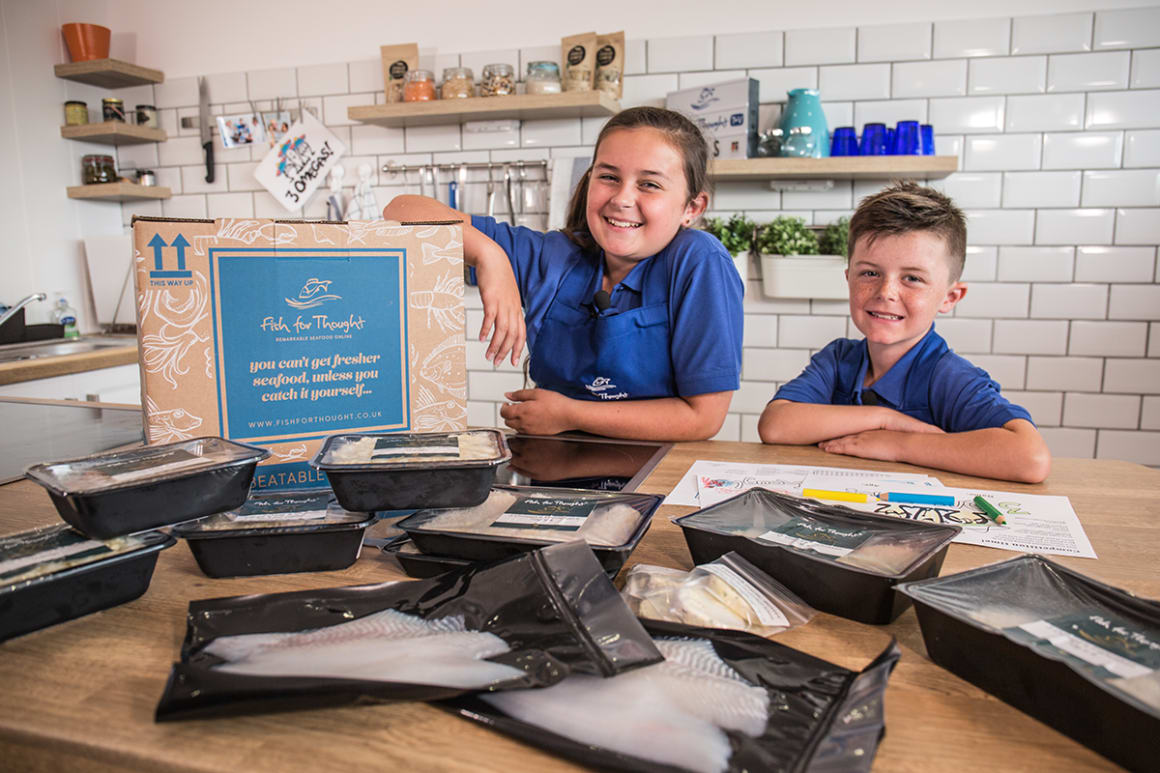 Is seafood healthy for kids?
Yes! Seafood is nutrient dense food that has a range of benefits for children – high in protein, minerals – but low in saturated fats. We know that children can be fussy eaters, and that's why we're determined to make cooking fish simple, easy and rewarding for the whole family.
Our website has over 80 step-by-step recipes with links to the key ingredients that you'll need on our online shop. There's also our helpful blog filled with helpful hints, tips and video tutorials so that you can get the most out of your favourite fish dishes.
If you're looking for even more inspiration on children's seafood recipes and cooking for kids, check out our brand new 3 Omegas' Kids' Seafood Box.
Sometimes children can be reluctant to try seafood, so we've created the ultimate taster box, designed with the little humans in mind. It contains 40 portions of fishy goodness, including Fish Pie, Salmon Mac & Cheese, Fishcakes and Plaice to name a few!
What's even better, is that you can encourage the whole family to get involved in the cooking process, helping children to learn lifelong skills along the way. Precious family time + nutritious and delicious food = perfect.