Pasta and Seafood or "Pasta e Frutti di mare" as they probably say in Italy, is a fusion of the finest export of the Italian culture (besides the odd Ferrari) partnered with some of the heartiest seafood that gets landed into our picturesque Cornish harbours daily. The enriched flavours of our locally sourced Mussels from Tim and Luke of Rock Shellfish partnered with some delicious pasta, for example, could give you a warm, filling bowl of Spaghetti con le Cozze which is one of the stunning recipes we have highlighted for you below. Also in this blog, you will find a link to an excellent Lobster Spaghetti dish by one of our favourite chefs Davide De Giovanni - Head Chef of Gordan Ramsay's Union Street Cafe!
It was Naples who first discovered the great taste of a Seafood and Pasta combination as a means to ensure that people were being well fed, distributed to the poorer folk as a street-food centuries ago. Seafood was more regularly available in the local tide and developments in hydraulic pasta presses meant that the food more commonly prepared for special occasions was served up as fast-food for the many Italians who moved into the city to escape the famine. You learn something new every day.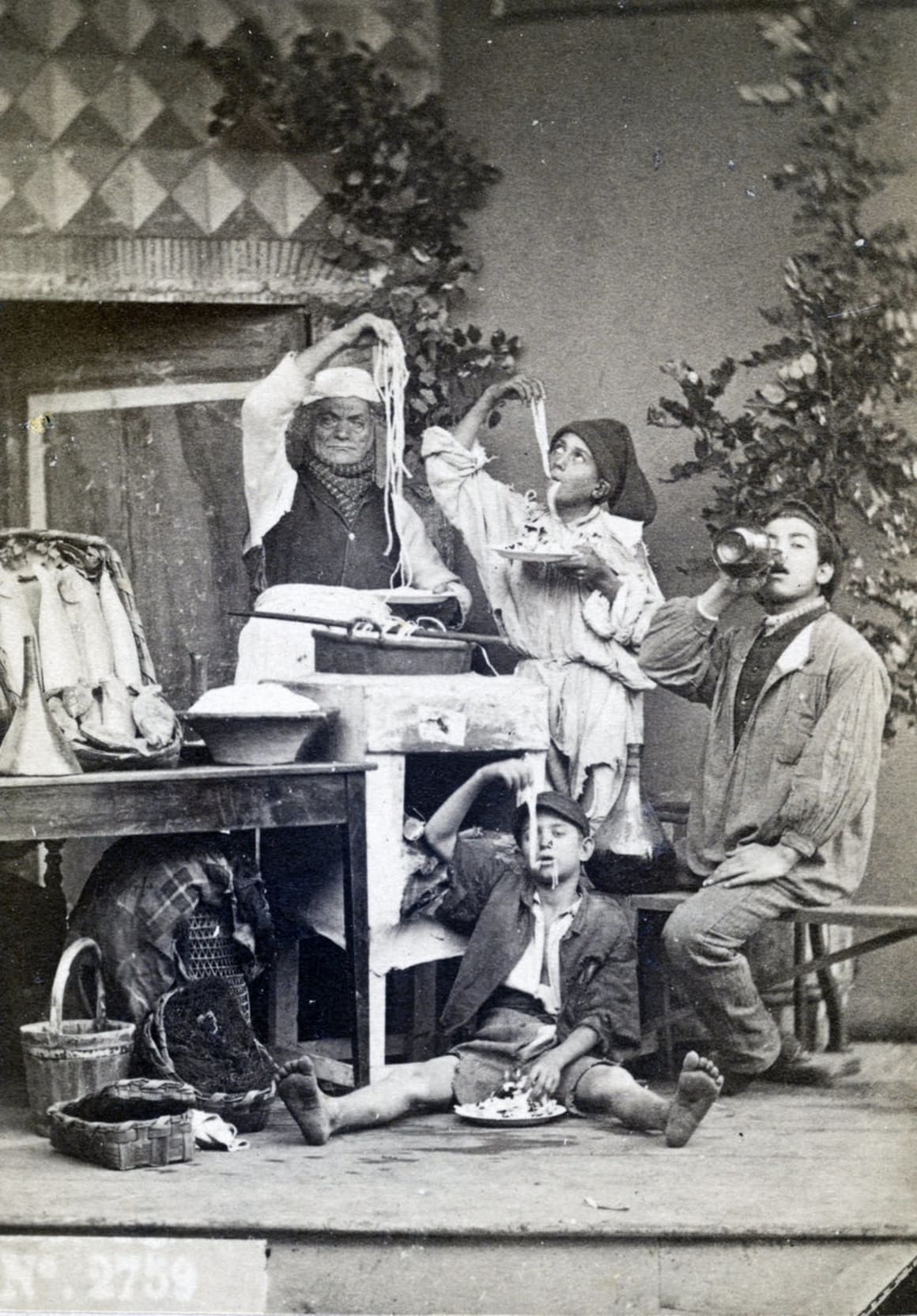 The Spaghetti Eaters, by Giorgio Sommer, 1873.
Below you can find some of our favourite dishes in no particular order, they are all equally delicious and we recommend you try them all, use fresh pasta of course! If you were really clever, you could order everything you see below to come straight to your door, with our fully recyclable packaging and FREE UK delivery your seafood is sorted, The Pasta Evangelists can take care of your pasta needs by delivering it through your letterbox. Talk about convenience!
Spaghetti Cozze (Mussels)
Pasta, Cornish Mussels and a Spicy Italian Sauce. A classic trio- as consummate as the three tenors, as harmonious as the Bee-Gees and as dazzling as destiny's child - Perfect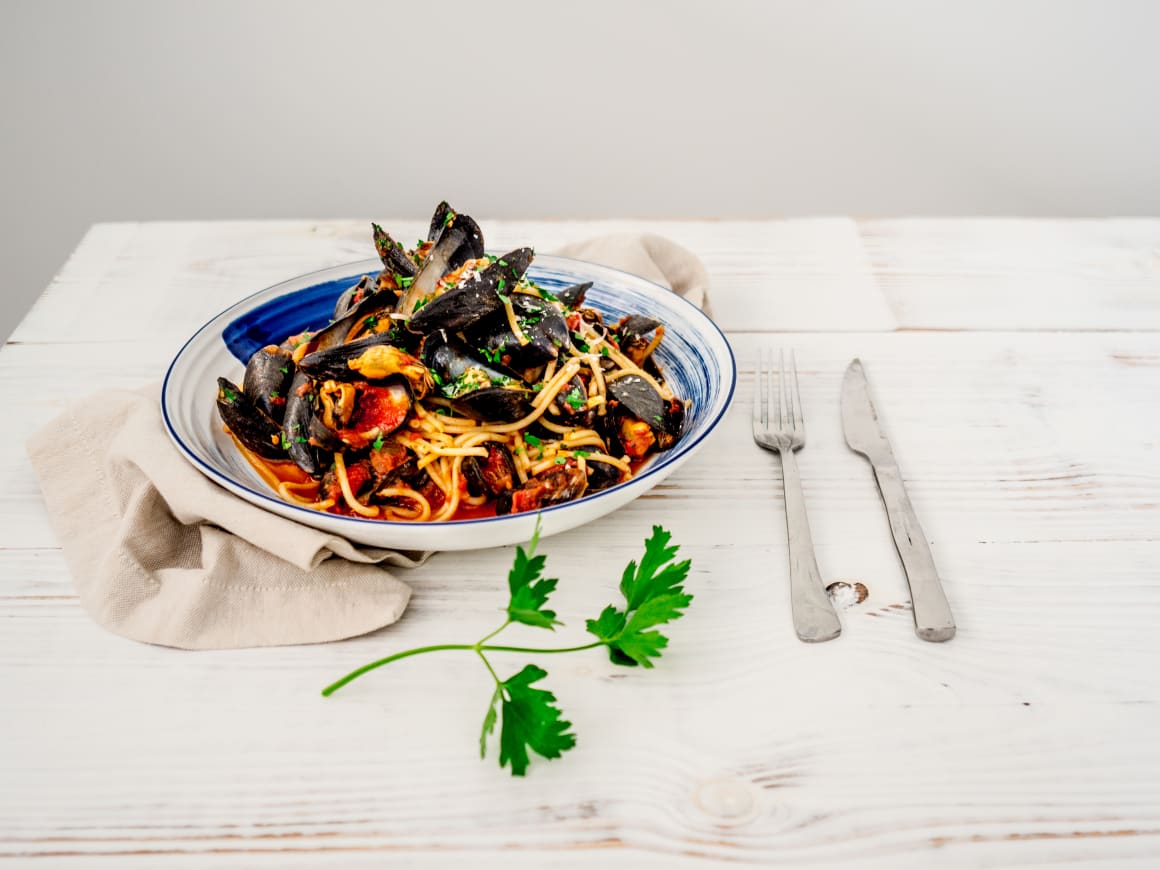 Crab Linguine
Kernow-Italian fusion at its finest - Just-a like-a Mama used to make-a, My Lover!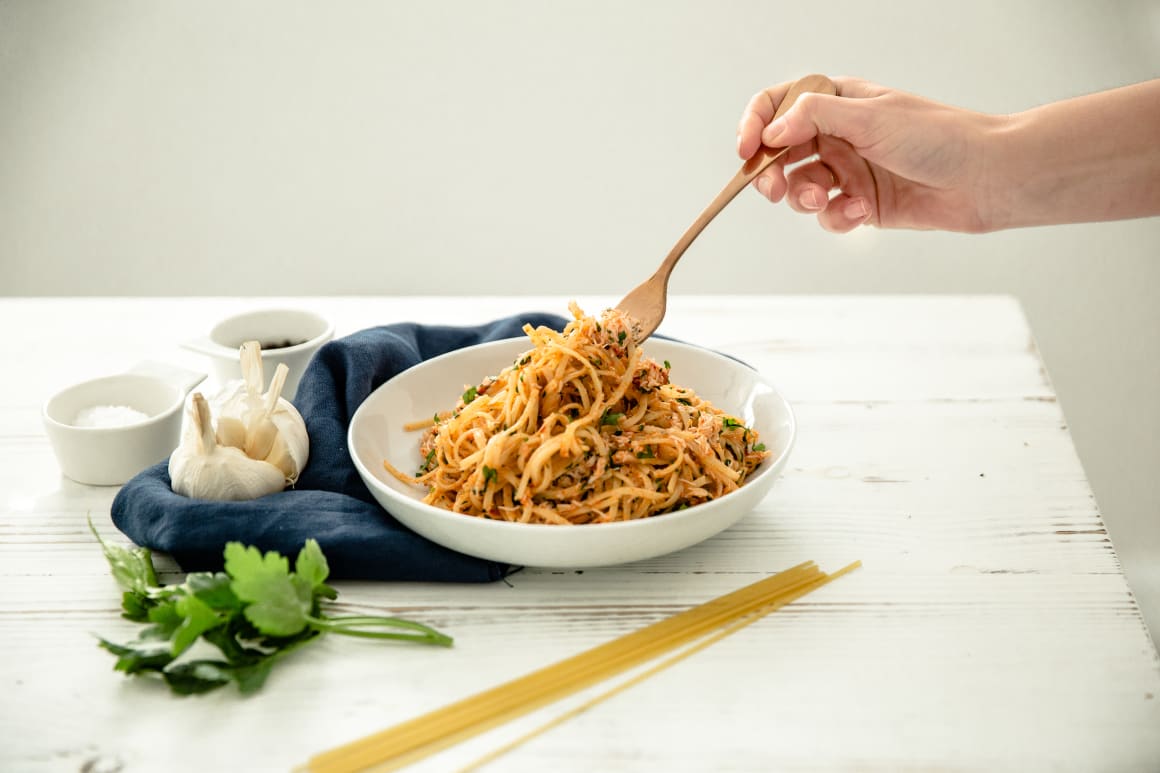 Cornish Lobster Mac 'n' Cheese
Variously described as "superlative comfort food taken to a whole new level" and "The feisty love-child of an haute-cuisine starter and the ultimate nursery tea" this popular dish is lovingly created by hand, from fresh local ingredients.