Seafood can be incredible – the flavours, textures and eating experience are rightly associated with the extraordinary of the culinary world. Think of a fancy restaurant dinner or opulent, luxurious food, and chances are you will find the likes of dewy lobsters, juicy prawns, buttery Dover sole and beautiful crab centre-stage.
Yet here lies a peculiar dichotomy. Many people love seafood, choosing to dine upon all manner of fish and shellfish when eating out in restaurants, but shockingly little is cooked in the home here in the UK. So what's the story? With over 15 years of selling seafood, we know the problem – seafood is a bit scary. While plenty of our customers love getting to grips with a whole fish, the scales, heads, fins and slipperiness is all a bit much for just as many, and there's nothing wrong with that.
It is for this reason that we came up with the wonders of our Seafood Kitchen. This glorious corner of Cornwall is dedicated to making fish easy, and almost effortless. We've got the full spectrum too – starting with the elegant simplicity of pan-ready fillets that have been de-scaled and paired with a dream-date sauce. Fancy something…fancier? This is where our chefs Brett and Stu really show everyone how it is done. They have crafted astonishing dine-at-home dishes that bring restaurant-standard food into your home – and we mean REALLY good restaurants! Think lemon sole kyiv with port & truffle butter, wild Cornish lobster wellington with saffron & parmesan sauce or perhaps twice baked Cornish crab souffle. These and so many more remarkable creations are yours to dive into at home with minimal preparation and fuss.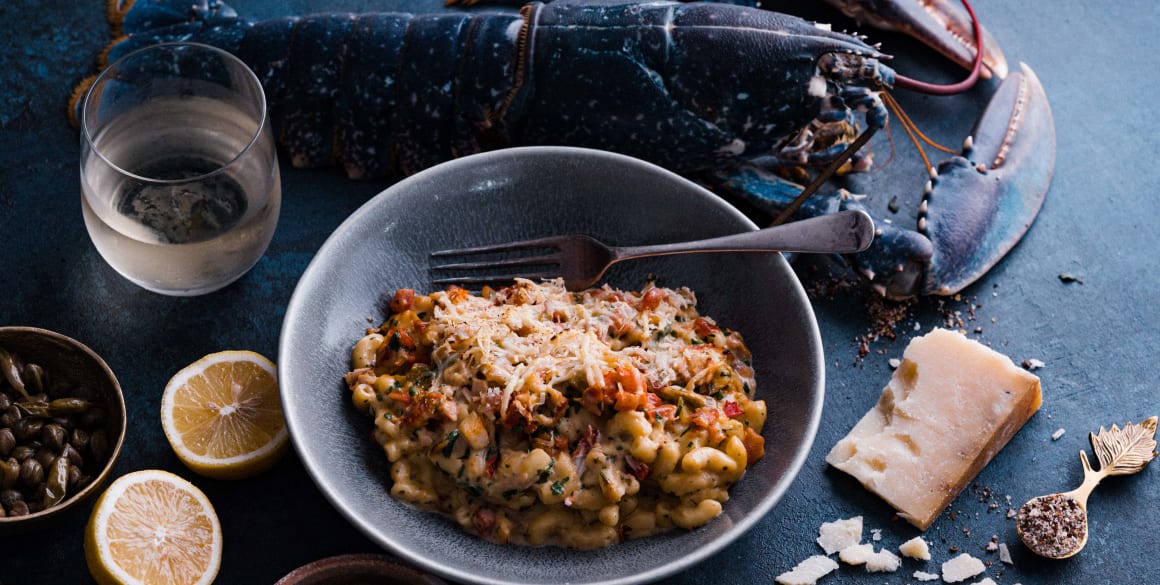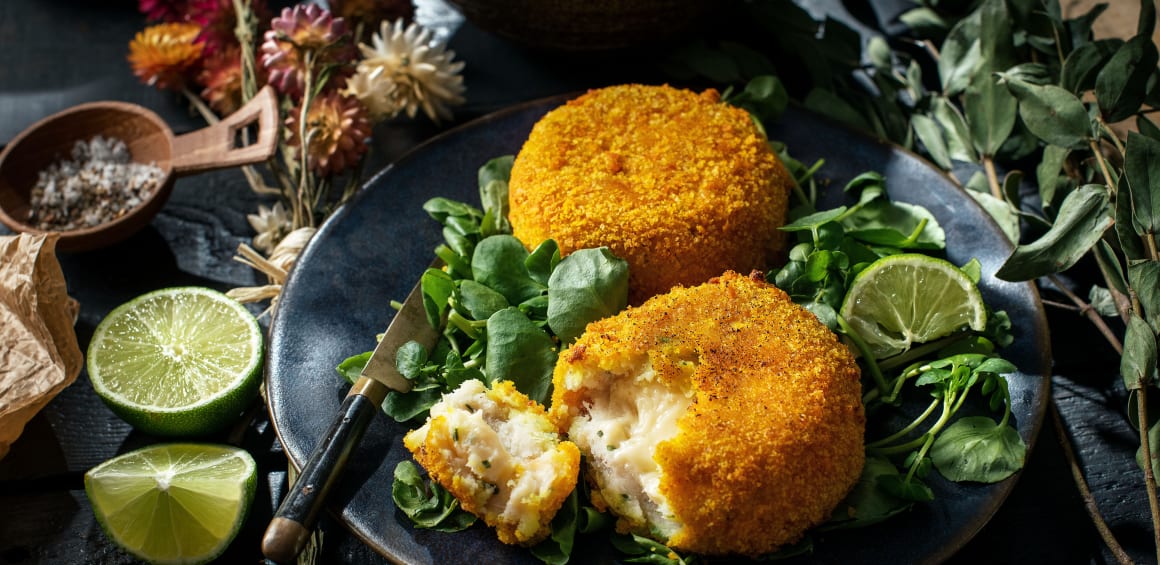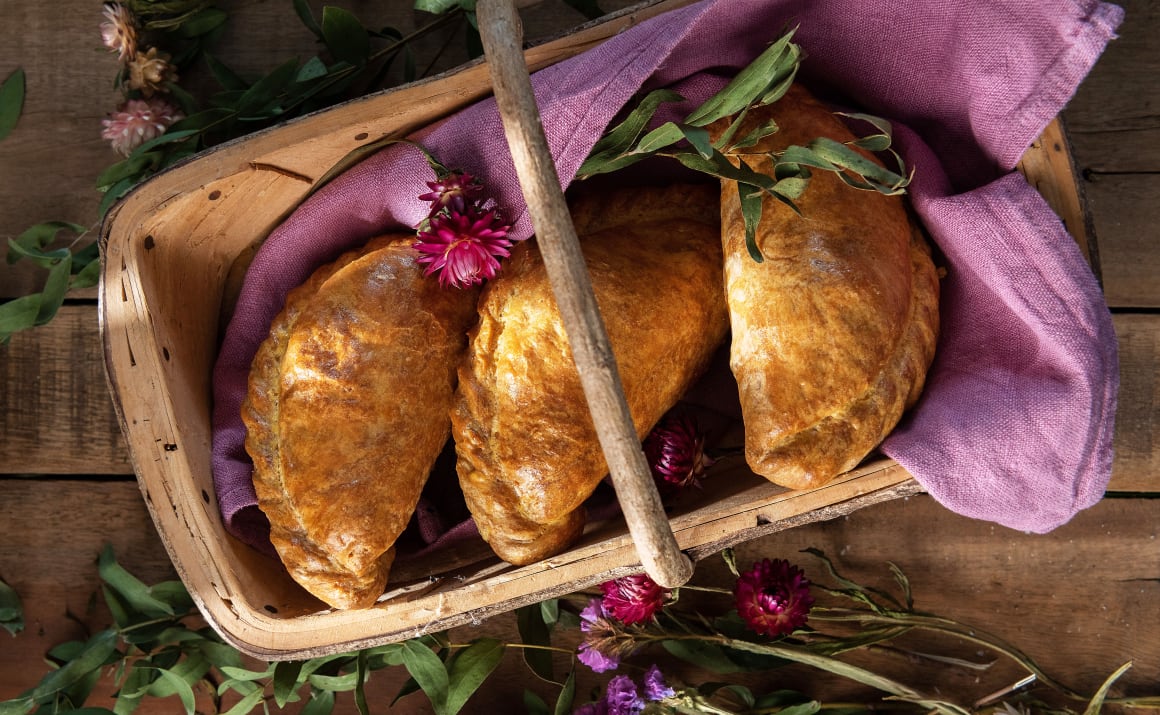 We think that it is madness that here in the UK we export 80% of the seafood we land to our ports and import 80% of the seafood we eat. We want to introduce everyone to the wonders of the Great British Catch, so we hope our Seafood Kitchen and the magic that Chefs Brett and Stu bring will help you on that journey.
In short, our Seafood Kitchen team work wonders with fish and shellfish so you don't have to. We are always updating the collection with new creations, so take a look at what is on offer this week. You won't regret it!
Buy now
Change Delivery Date
From
£16.00
Per Meal for Two
Buy now
Change Delivery Date
Buy now
Change Delivery Date