We're going absolutely mad for molluscs at Fish for Thought, so much so that Chef Adam has been making waves in the kitchen and concocted three mouth-watering new cooking kits!
Oysters and Mignonette Dressing Kit • Half a dozen Porthilly oysters with a pouch of Mignonette dressing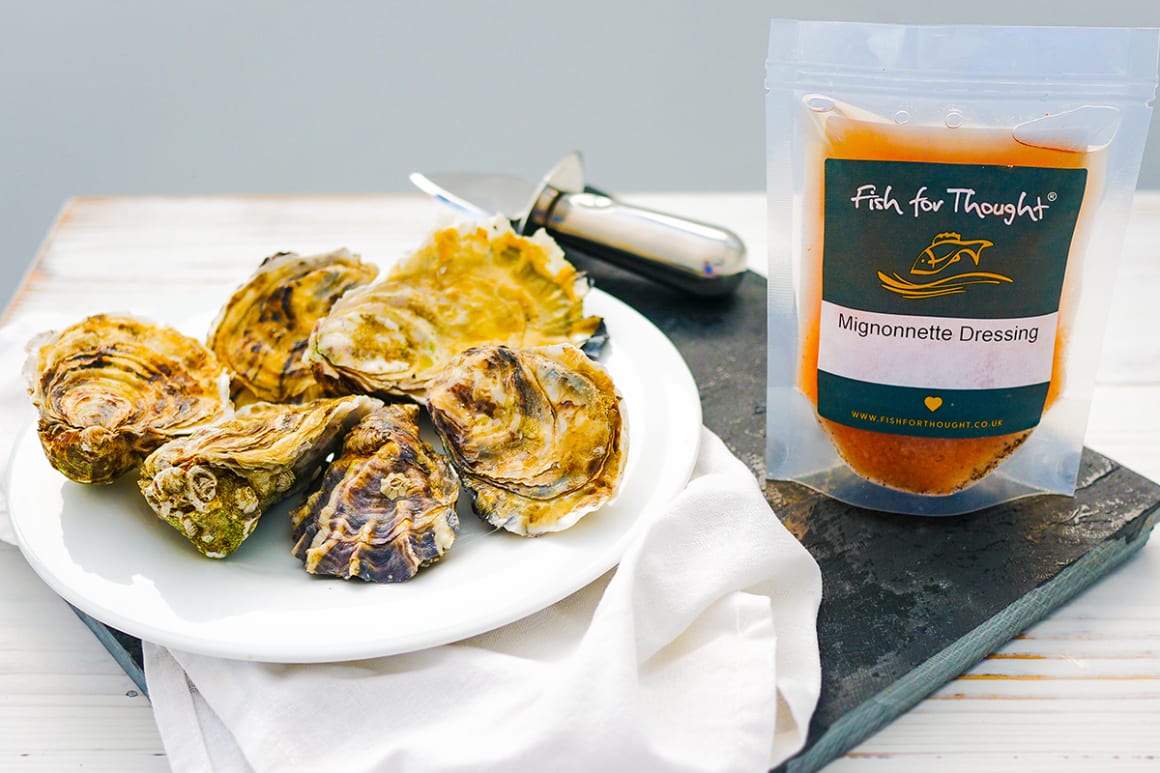 Moules Marinière Kit • Chef Adam's classic Marinière sauce, together with a kilo of plump Cornish mussels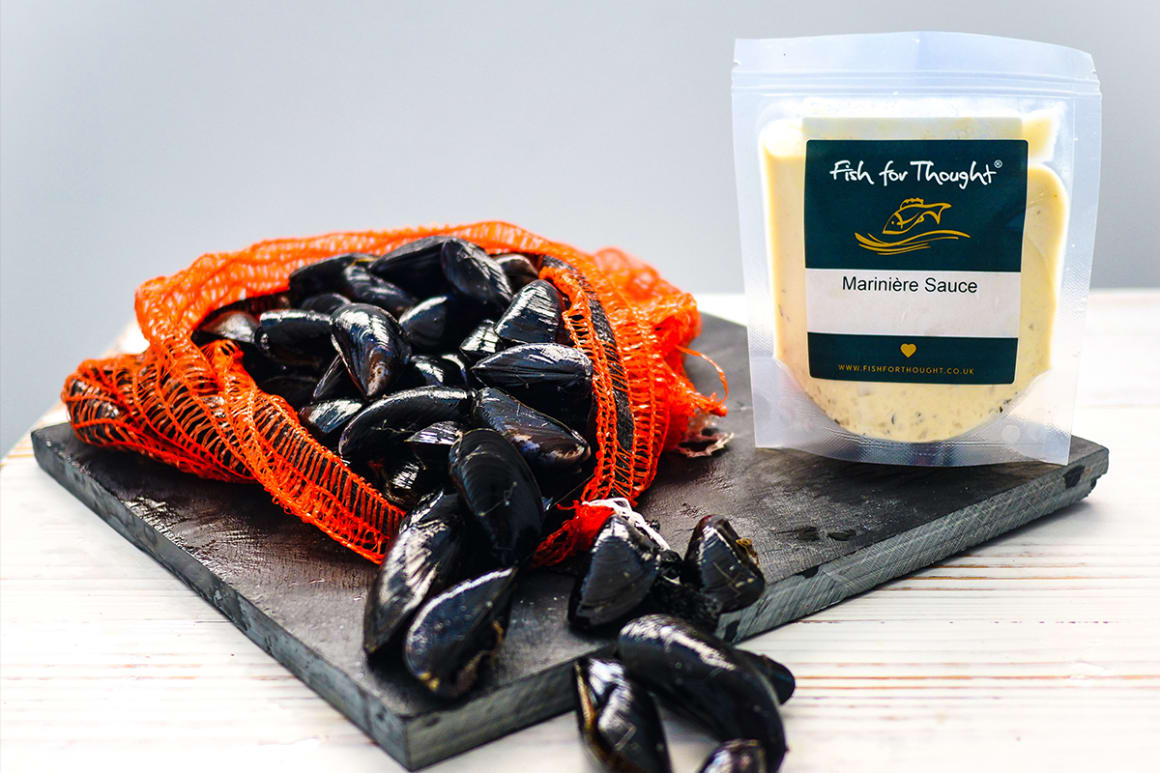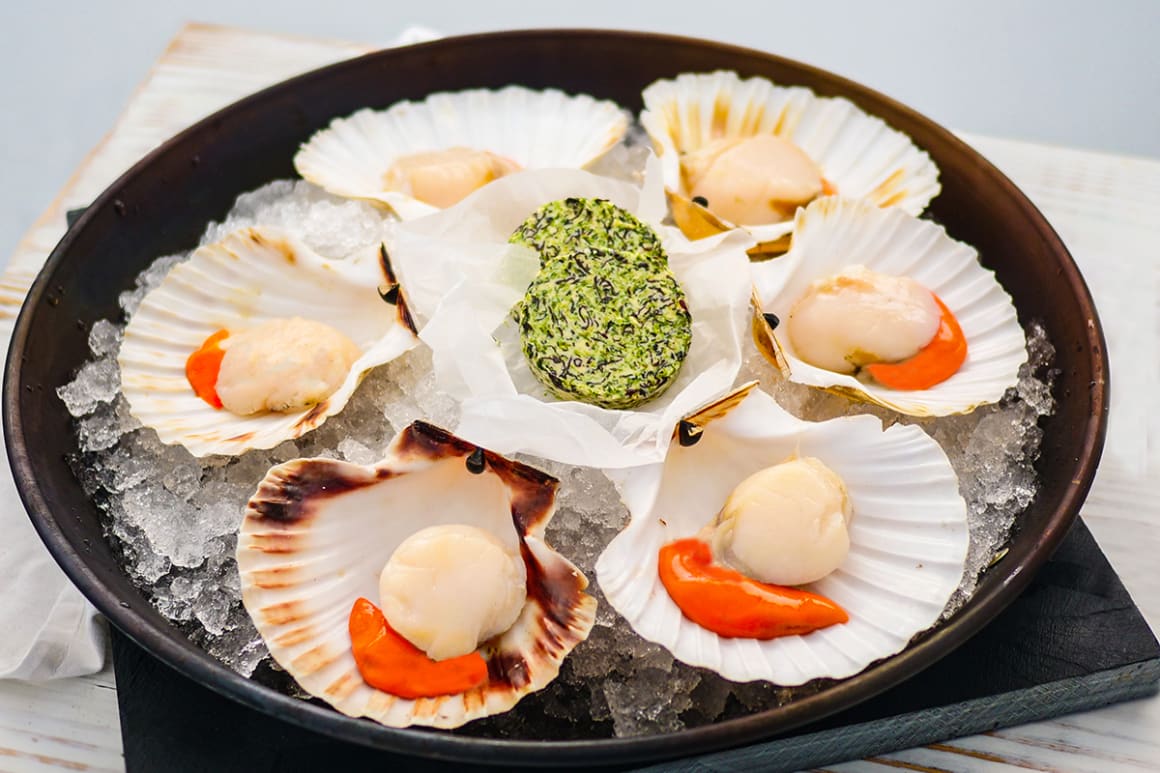 Read on to find out more about our marvellous molluscs.
Oysters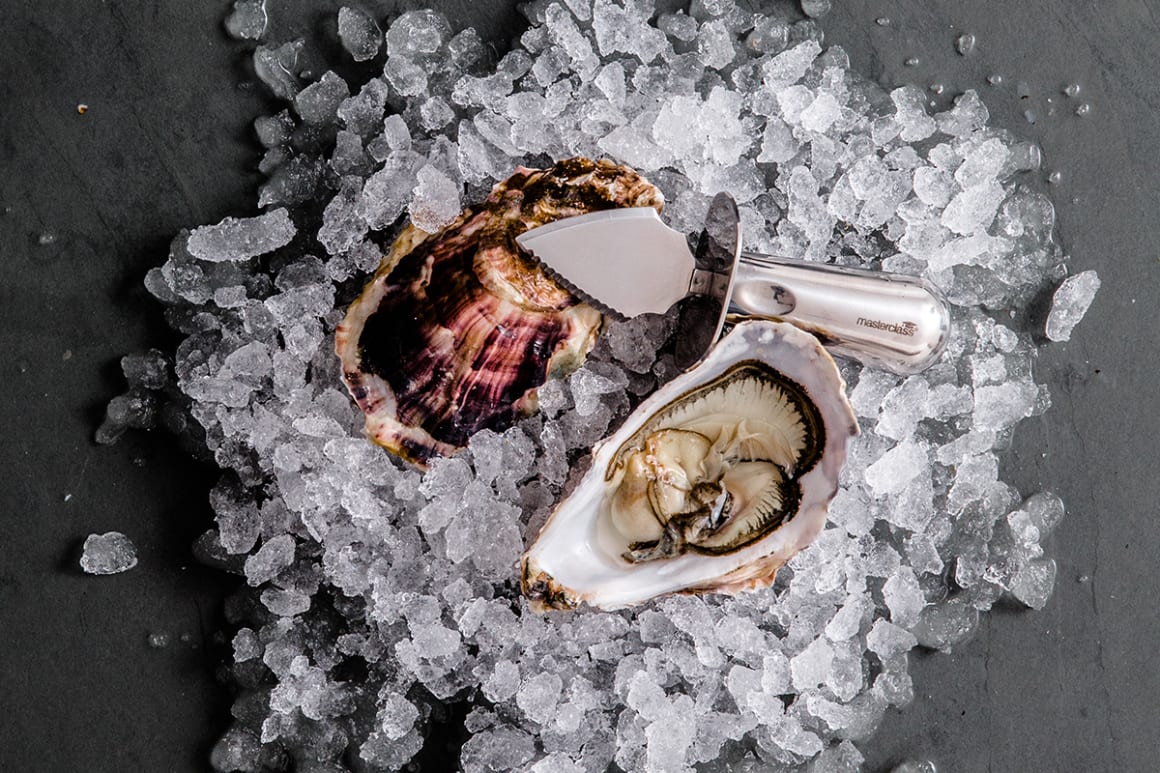 The demand for Oysters has risen considerably over the past two to three decades which is not surprising considering the benefits of eating these tasty treats - especially when they're freshly caught and properly prepared! You could say they're shucking delicious...
How to Prepare Oysters
Oysters can be shucked and eaten fresh on their own, but we prefer a little something with them. Lemon, pepper and tabasco works well if that's what you have in the cupboard, otherwise, try a drizzling of Chef Adam's Mignonette dressing which you can buy when ordering your oysters.
Health Benefits of Oysters
We all know that Oysters can act as an aphrodisiac and boost the sex drive for men and women, but there are plenty of other 'benefits' too...
Oysters contain zinc which reduces the risk of infection from microbes and aids the healing process. Zinc also acts as a mood stabiliser, reducing stress, anxiety and anger.
Omega-3-fatty acids found in oysters are known to reduce the risk of cardiac diseases and enhance brain function, the presence of magnesium and potassium can lower blood pressure and iron helps carry oxygen to blood cells.
Sustainably Sourced in Cornwall
The Porthilly Pacific Oysters we source are grown in the tidal waters of the Camel Estuary, on the North Cornish coast. The Marshall family have been farming here for 5 generations, and their oysters are not only a culinary delight but also fully sustainable and recommended by the Cornwall Good Seafood Guide.
Storing your Oysters
We recommend storing your oysters in a fridge at no lower than 4°C, cupped side down on a tray or plate and covered with a damp cloth. Make sure you eat within two days of receipt. Take a look at our blog for more information on storing and prepping your catch
• You can order Chef Adam's Oyster and Mignonette Dressing Kit here
Mussels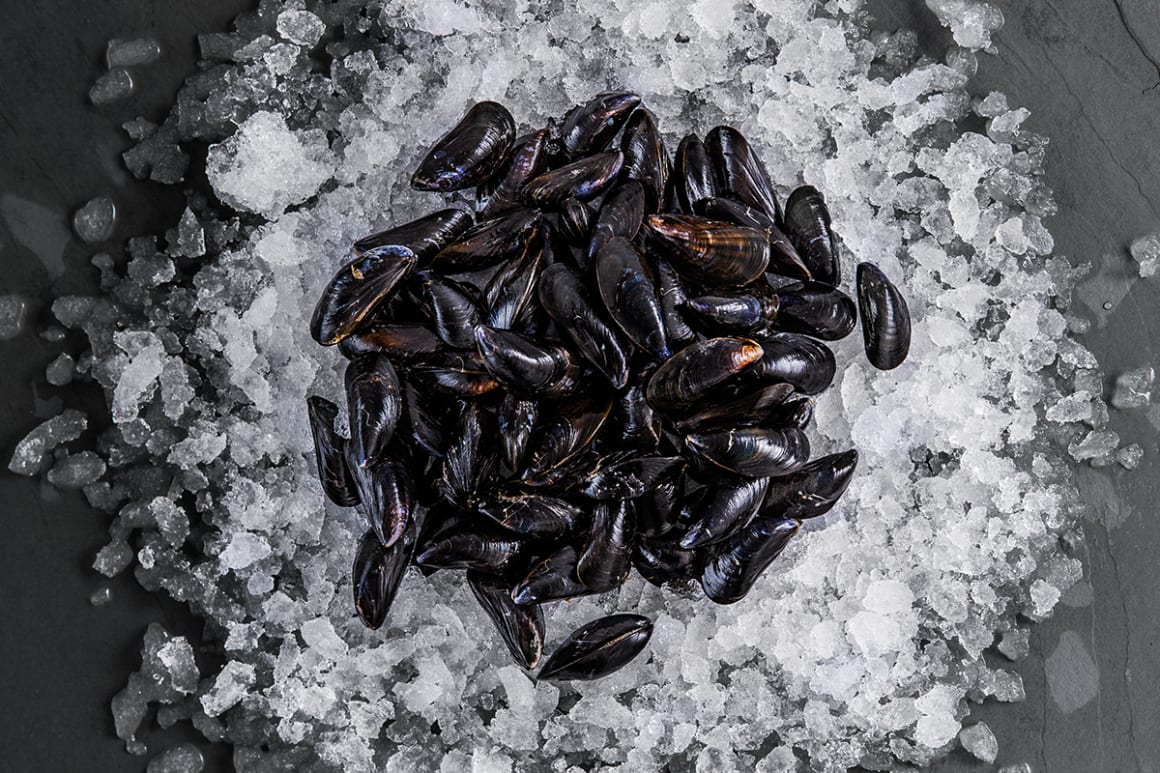 Mussels are one of the most sustainable types of shellfish you can buy and can be cultivated on a large or small scale. They are affordable, delicious and incredibly easy to cook making them one of our favourite little treasures of the seafood world.
How to Prepare Mussels
We love Chef Adam's classic Moules Marinière with onions, garlic, white wine, coriander and cream - it's mega easy to cook and is guaranteed to be an impressive starter at any dinner party. Although, if you fancy something a little more left field, we've put an oriental spin on a classic with our Sweet and Sour Mussels. This delicious treat can be rustled up in under half an hour and tastes absolutely divine.
Health Benefits of Mussels
As well as sharing lots of common benefits with oysters, mussels are an extra-lean healthy meat, low in sodium, fat and cholesterol and high in protein. Compared to the same weight in chicken, mussels contain 25% less calories and just a quarter of the amount of fat.
Green mussels are a rich source of nutrients like iron, betaine and glycoaminoglycans like chondroitin sulphate. All these substances contribute to relieving joint pains and stiffness and have been known to help with the treatment of arthritis.
Sustainably Sourced in Cornwall
Our Cornish mussels are sourced from Tim and Luke at Rock Shellfish, sustainably farmed in the Camel Estuary.
Storing your Mussels
To store your mussels for maximum freshness, place in a bowl or unsealed container and cover them with a damp cloth (never store them in water!) Your mussels will keep fresh in the fridge for a few days after receipt, so you don't have to eat them right away. If they have been in the fridge for a couple of days, be sure to do a quick sniff test before cooking, they should smell fresh and salty, just like the ocean.
Scallops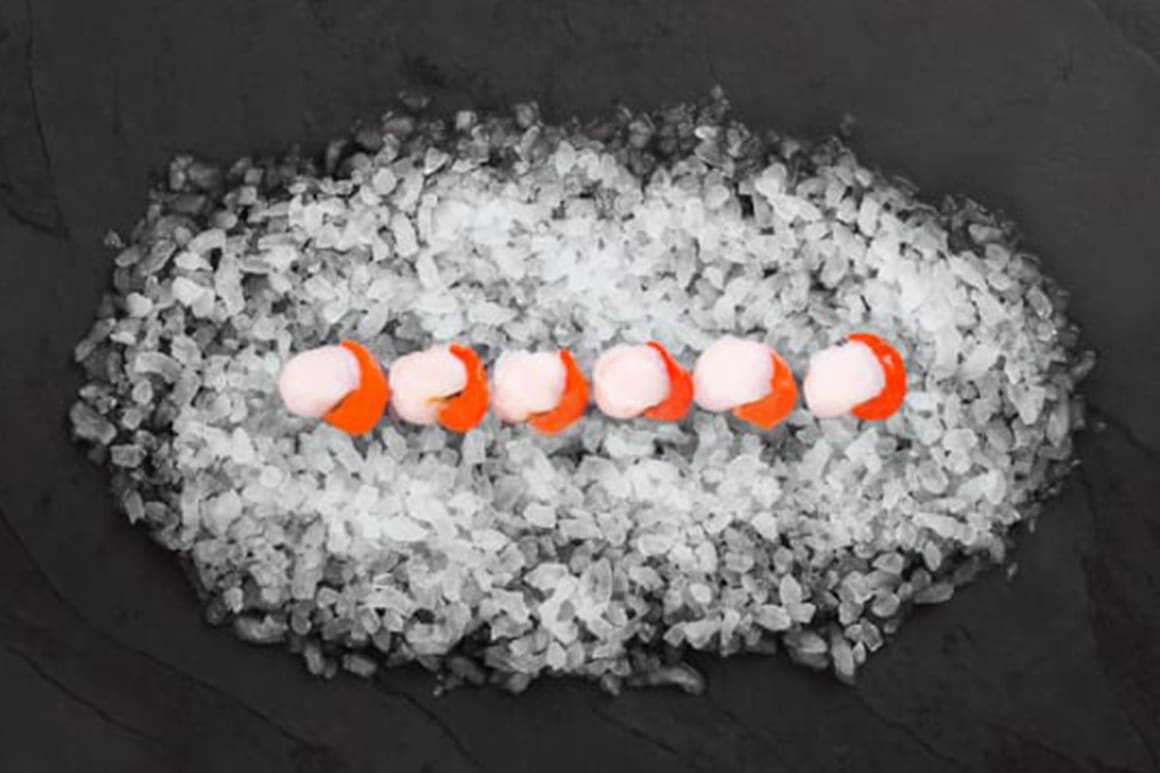 What's not to love about scallops? They're tasty, meaty, filled with impressive health benefits, and super easy to cook. Scallops are a versatile shellfish that can be cooked in so many delicious ways - even people who don't usually like seafood will be instantly converted.
How to Prepare Scallops
We prefer to keep the preparation of our scallops simple by adding a disc of Chef Adam's seaweed butter, guaranteed to melt in the mouth. We love them as an addition to a surf and turf or cooked with a delicious Spanish chorizo. Grill, oven or BBQ... the choice is yours!
Health Benefits of Scallops
Vitamin B12, found in scallops, is essential to maintain the cells in the human body. It is required for essential functions such as repair, formation and maintenance of red blood cells while also taking care of nerve cells in the body.
Phosphorus is essential to regulate hormone balance in the body, stimulating reproductive health. It regulates with endocrine glands and regulates the hormone formation. Phosphorus also helps to treat health conditions such as numbness, muscle weakness and fatigue.
Sustainably Sourced in the South West
The season for fresh sea scallops runs from October through March, although we freeze some of our catch to be able to make them available year-round.
We work with Peter Mills and his crew of Salcombe divers who share our passion for sustainability. All of the scallops collected are hand-dived with no impact on the seabed.
Storing your Scallops
To store fresh scallops, keep them in the refrigerator until ready to use - do not keep them in water. Fresh scallops should not be stored in the fridge for more than two days and ideally should be cooked within one day. If you're not planning to cook your scallops within two days of receipt, you can store them in the freezer for up to three months.
• You can order Chef Adam's Dive Caught Scallops & Seaweed Butter Kit here
At Fish for Thought, we're making July and August #ASummerOfSeafood! Click here to shop our full Shellfish selection