This June, we're celebrating all the magnificent men in our lives… #LetsHearItForTheBuoys! We should all be enjoying at least two portions of seafood a week for optimum health, so let's encourage all the fin-tastic fellas to become Seafoodie Heroes and reap the amazing health benefits of a diet rich in fish and shellfish.
What are the benefits?
Omega-3s
Incredibly beneficial to a person's health, Omega-3s have all sorts of powerful health benefits for both your body and brain. Fighting depression and anxiety, promoting brain health, improving risk factors for heart disease, supporting bone and joint health, reducing asthma – just a selection of the breathtaking benefits of Omega-3s. They're om-mazing
Vitamin D
It's common to be deficient in vitamin D, particularly during the winter months (and in the UK!) Aside from the sunshine, fish is by far the best dietary source. It's vital for a number of functions in the body including supporting a strong immune system and helping us to absorb calcium.
Protein
Fish is a fantastic source of lean protein so it's perfect if you're watching your weight or building lean muscle mass. Low in calories when grilled or poached and incredibly nutritionally-rich, seafood packs a protein punch.
Fights Depression
Studies show that Omega-3 intake can play an important role in our mental health and can even fight depression. They support the transmission of serotonin and dopamine which are vital for keeping the brain healthy and preventing symptoms.
Zinc
This mighty mineral can improve cognitive function, support weight loss, prevent cancer, regulate cell growth, fight fatigue and boost reproductive health. In men, zinc supports spermatogenesis (the origin and development of the sperm cells within the male reproductive organs). Impressive, right?
Aphrodisiac
Before the invention of Viagra, people turned to more natural fixes! Ancient Romans used Oysters (which are high in zinc – the important mineral in the production of sex hormones) which have been proven to increase sexual activity. This could be due to the D-Aspartic acid and N-methyl-D-aspartate – types of rare amino acids. When looking for a food to support testosterone – get shucking!
Builds Brainpower
Trying to up your banter game? Nail those witty one-liners? Essential fatty acids (EFAs) cannot be made in our bodies and must be retrieved through diet. Cue oily fish for optimum cognition, memory, mood and mental alertness.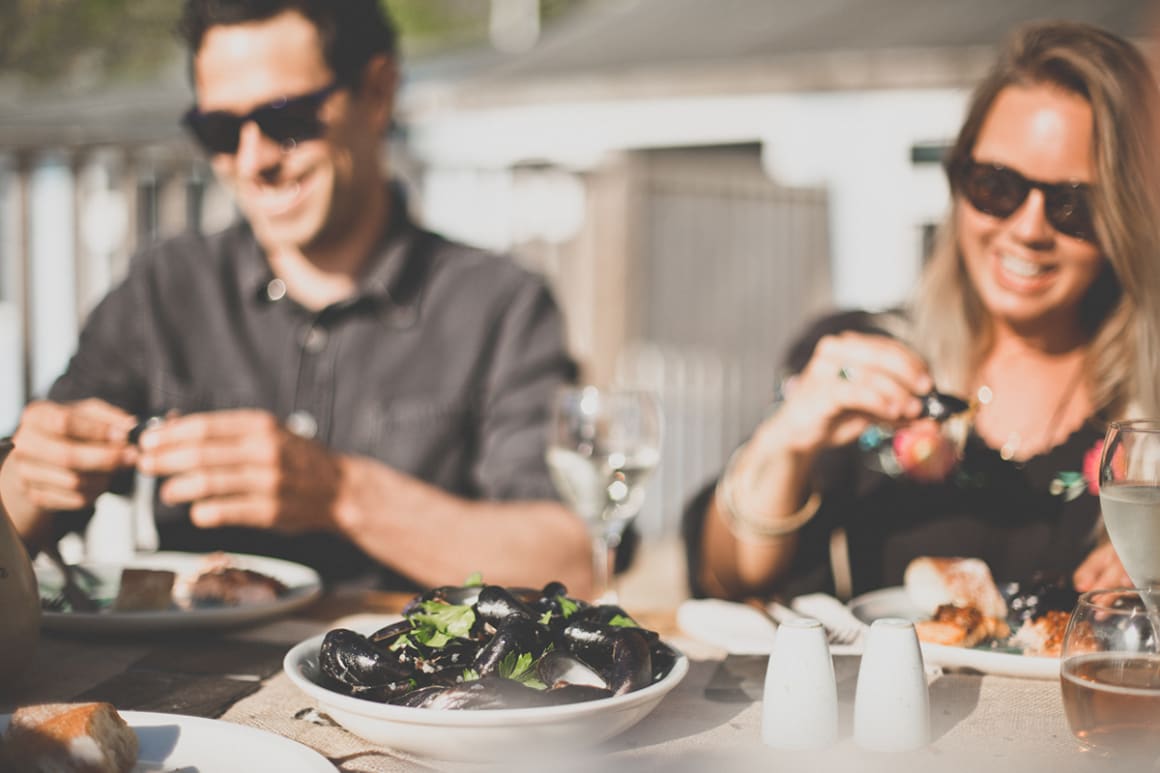 What are the best choices?
Great for maximising muscle growth, they're full of fatty acids which help to re-build fibres.
Packed with protein, manganese, iodine and low in calories
Like we need an excuse! Lobsters are a powerhouse of selenium to improve cognitive function
With protein, Omega-3 fatty acids, vitamin B12 and selenium, mackerel can improve metabolic rate and build lean muscle mass while tasting absolutely incredible!
Swap your steak for this fantastic fatty fish; it's a true nutritional superstar. Supports joints, safeguards mental health and helps your heart. Hooked!
Charge up your sex-drive, liven your libido and supercharge your sperm.
What recipes shall I try?
Here's just three of our favourite recipes to enjoy; super easy to cook, delicious and good for you!
This one is an all-time favourite of ours...
To celebrate #LetsHearItForTheBuoys, we've created the ultimate Fish for Thought Summer Barbecue Box designed with the men in mind! An exclusive treat box jam-packed with everything he could possibly want for a seafood alfresco feast. With Father's Day, the World Cup and summer alfresco dining on its way, that's his present SORTED.
It's going to be a whole month of celebration so get involved on our Facebook/ Twitter/ Instagram and #LetsHearItForTheBuoys!