We've started something new and exciting! We have retired our Seafood Recipe Boxes to make way for our brand new Seafoodie Club, our unique Seafood Subscription. You can find out more about it here: The Seafoodie Club
To make sure we're not just blowing smoke up our metaphorical behind, occasionally we like to send some of our boxes out into the 'foodiverse' to be scrutinized whilst also rubbing shoulders with some of the recipe box giants and veterans to see how well we fare. If you're interested in a seafood box and want to know more about what to expect then you can check out some of the recent reviews and write-ups below:
The Independent: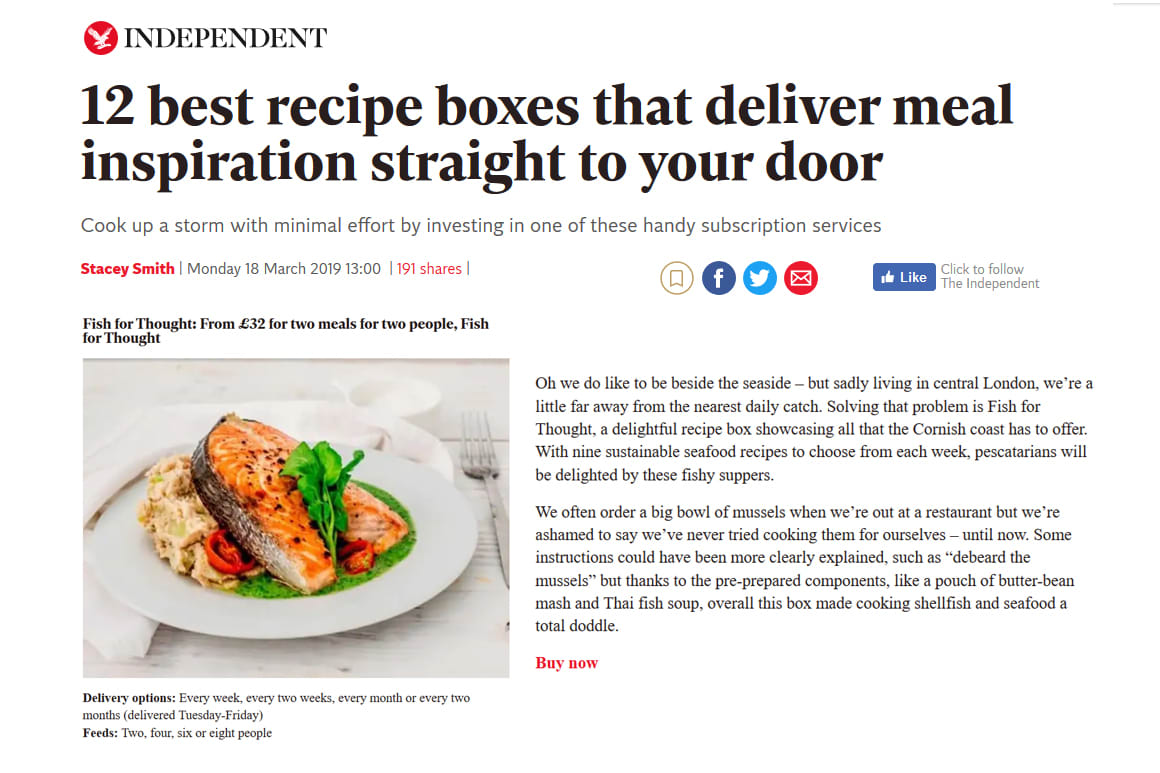 The Independent gave us high praises for our seafood box putting it into an illustrious list of popular recipe boxes including those from Gousto, Riverford (Who we supply!), Hello Fresh among others, thanks guys!
Lizzie Loves Healthy: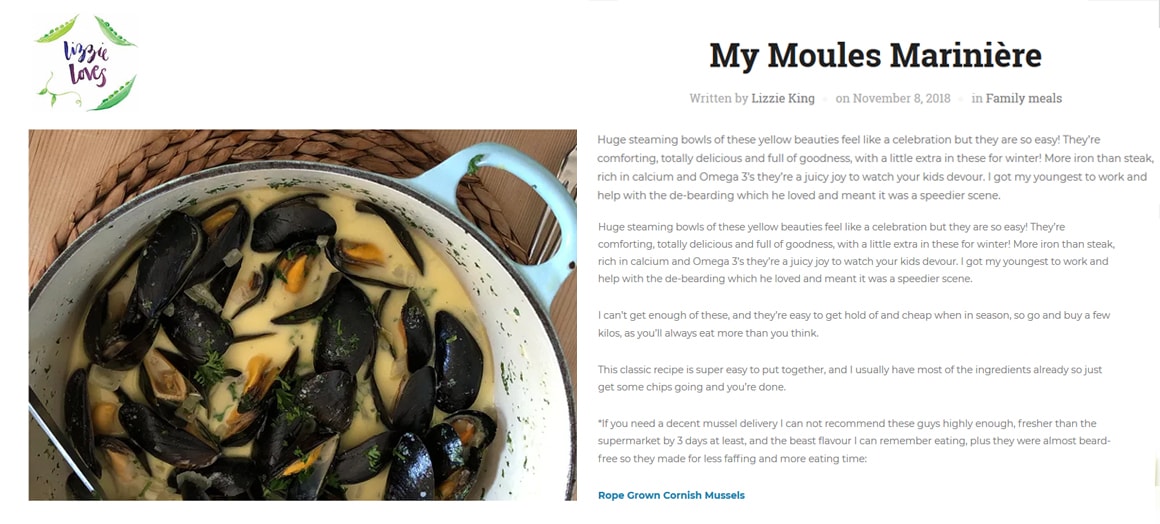 We love Lizzie Loves and we like to think she loves us too! We have sent her a whole bunch of seafood and she has used them in some delicious recipes (some of which we now have in the recipe section of our site, look out for the Lizzie Loves logo) She was happy to recommend us to her readers and we are delighted to know she enjoys what we do!
Yours Magazine Online Article: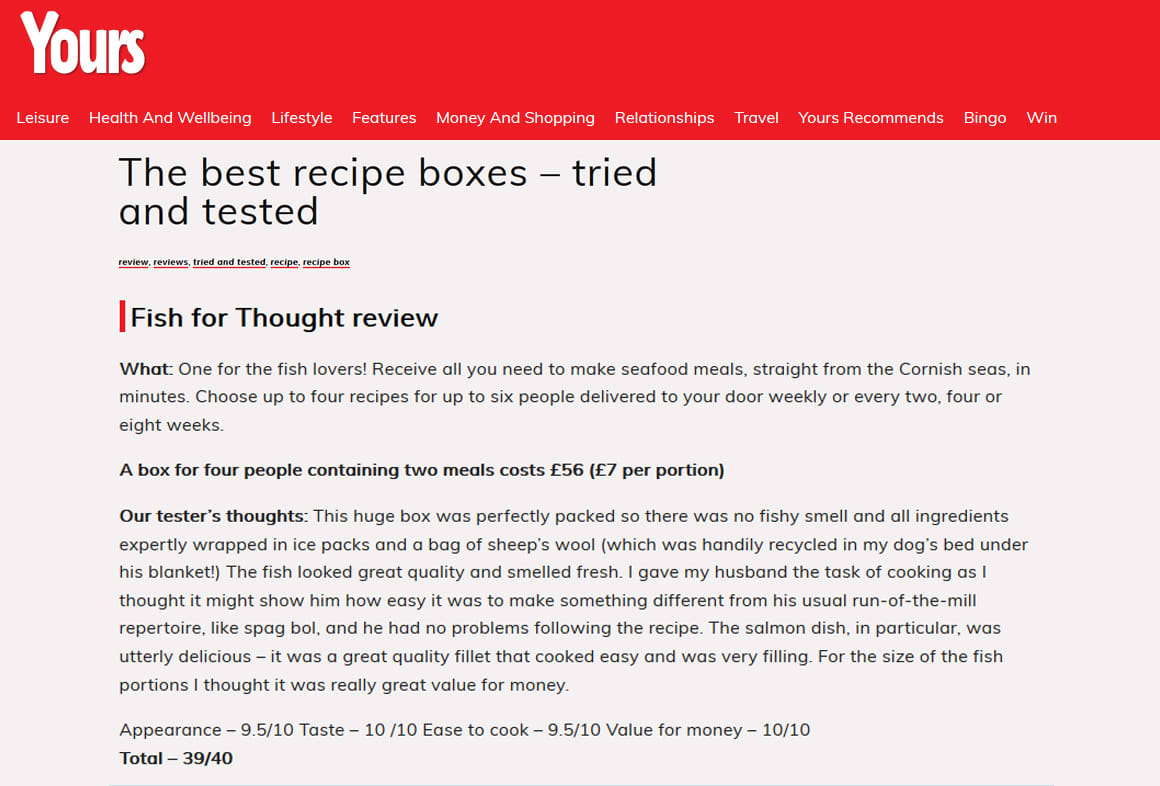 Yours Magazine tested us among other recipe box heavyweights... and we scored the highest overall! Our Recipe Boxes are 100% customer orientated (Much like the rest of our Seafood Business) which is why we think our customers love our products so much. And nice to see our packaging being recycled into something creative, too!
Stoves in Coves: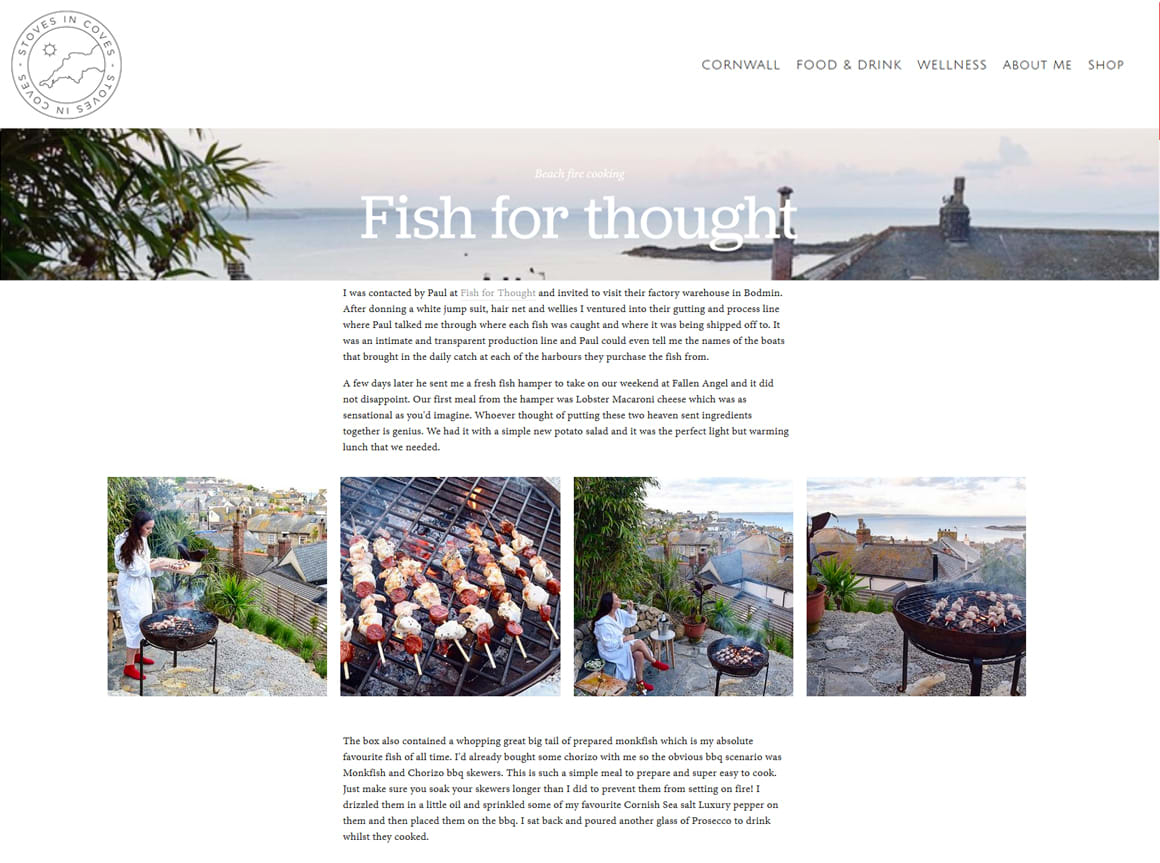 We sent Stoves in Coves a Seafood Hamper for their weekend away in the small fishing village of Mousehole. Safe to say they were well fed and very happy from their write up on the seafood! Our Seafood Boxes are perfect for special occasions, escapes and weekend retreats if a subscription isn't your thing. But be warned, once you've had one box... it almost always isn't your last!
Lucy Loves To Eat: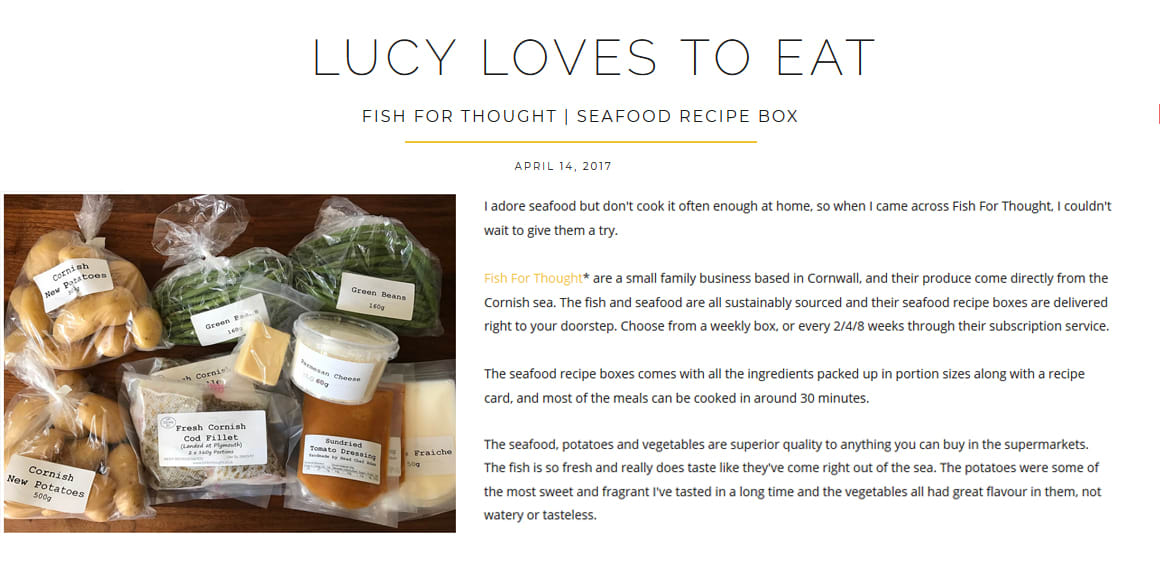 We sent Lucy Loves To Eat a Seafood Recipe box packed with lots of incredible ingredients making up several of Chef Adam's recipes. She really enjoyed the freshness of the ingredients and we love that she thinks the seafood tastes like it's just come out of the sea, which is great because we really do believe that you can't get it fresher unless you catch it yourself.