Have you ever considered getting Seafood delivered in the post? Ever thought about how it works?
What was initially a whacky idea that popped into the head of Geoff Martin, founder of Martin's Seafresh, has become a service that our customers enjoy and see as a perfectly normal occurrence – a few taps of the keyboard, a click of the mouse and within 48hrs a delivery of fabulously fresh seafood appears at your door. Indeed, we've been sending fish by post to all parts of the nation for over ten years now, but some people still find the notion of it slightly odd – we decided that one of our campaigns should be around the ways in which Seafood should NOT be delivered to your door.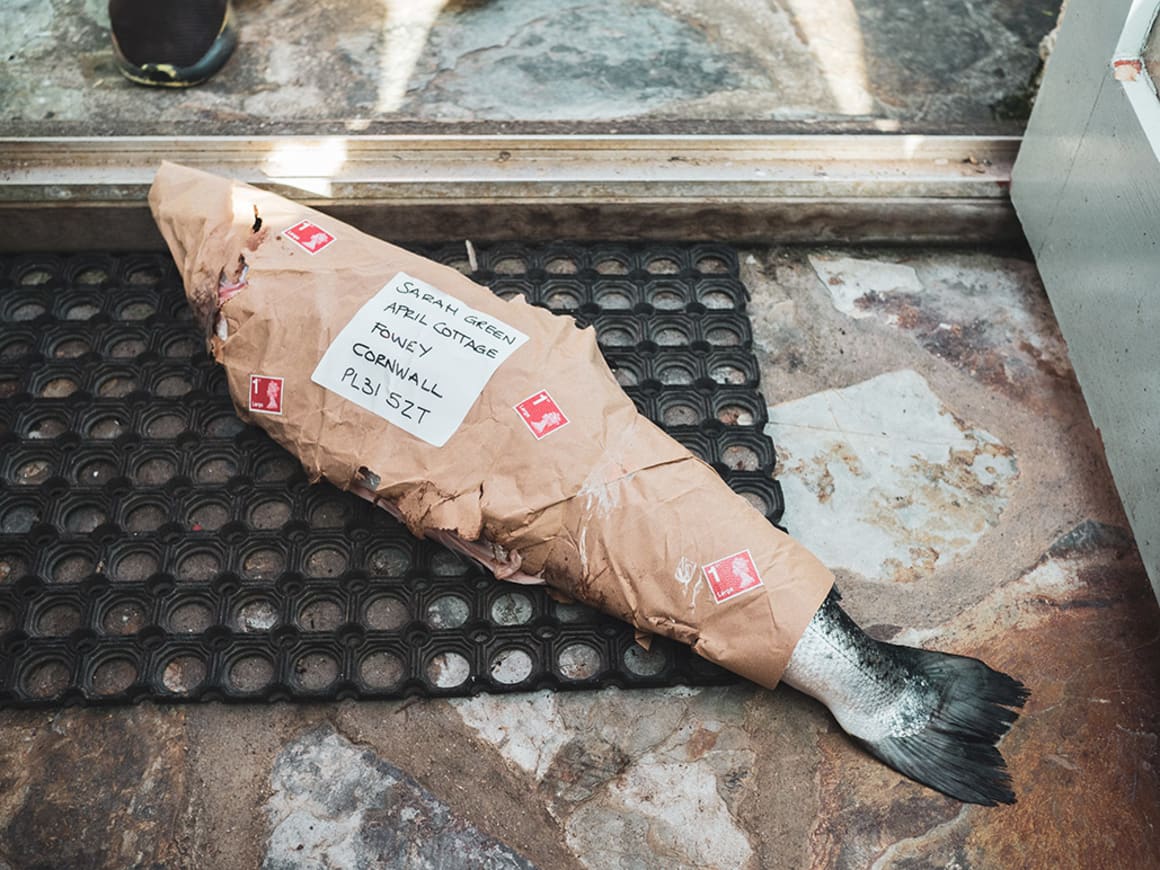 Poor Alison, our Internet Manager here at FFT HQ had to have a whole Salmon dropped into her hands unpackaged whilst Paul's letterbox was filled with Mackerel (much to the delight of stunt-dog Lotty). A credit to Roger acting as Postman for the day too as he was the one doing most of the Seafood handling!
Below you can find the adverts that we shot for our Fish by Post campaign, let us know what you think!
##Fish by Post | Signed For
##Fish by Post | Mackerel Delivery
##Fish by Post | How not to deliver Salmon
As with any shoot, there are always a few takes that end up left on the cutting room floor... but we like a laugh at FFT so we often put them together and look back and laugh at a later date! The highlight for us was the fish-fail where the poorly wrapped salmon hit the deck.
Fish by Post | Outtakes