When it comes to the task of purchasing Christmas gifts, it can often feel like navigating a treacherous terrain. However, if you find yourself lacking in inspiration for Christmas gift ideas, there is one fail-proof option: a hamper. The versatility of a hamper allows you to tailor it precisely to the preferences of the recipients, enabling you to include any desired amount of items. For individuals who relish in gastronomic delights, a hamper overflowing with delectable food, refreshing beverages, and perhaps a few quirky novelties, is the perfect choice.
Below is a compilation of our recommended ideas to consider for the ultimate foodie hamper: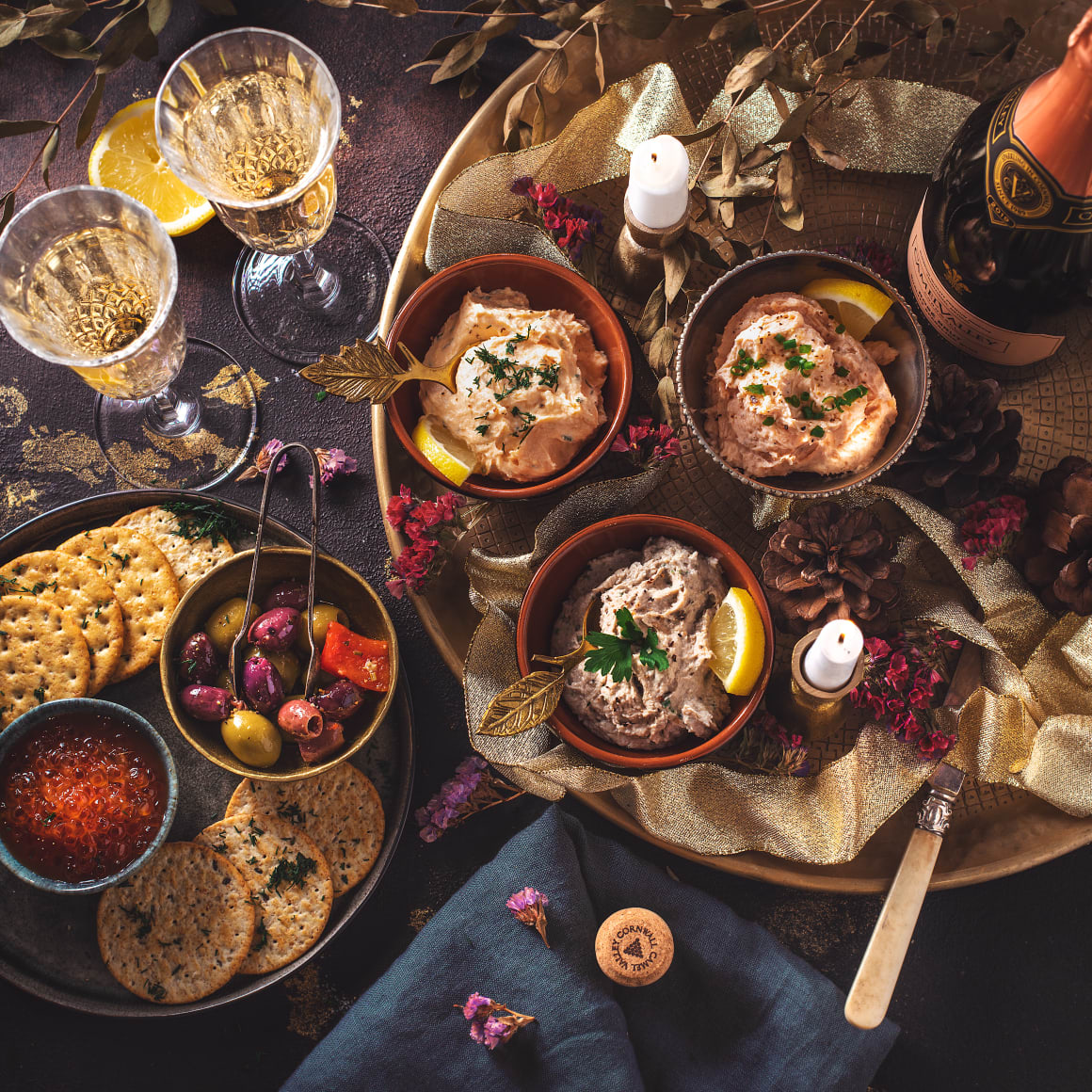 Trio of Smoked Fish Pate
If you are thinking of cheese and crackers, make sure to remember to incorporate this Trio of smoked Fish Pate. Containing 1 x 150g Smoked Mackerel Pate 1 x 150g Smoked Trout Pate 1 x 150g Smoked Salmon Pate. It adds a unique element to the cheese board for the recipient to enjoy.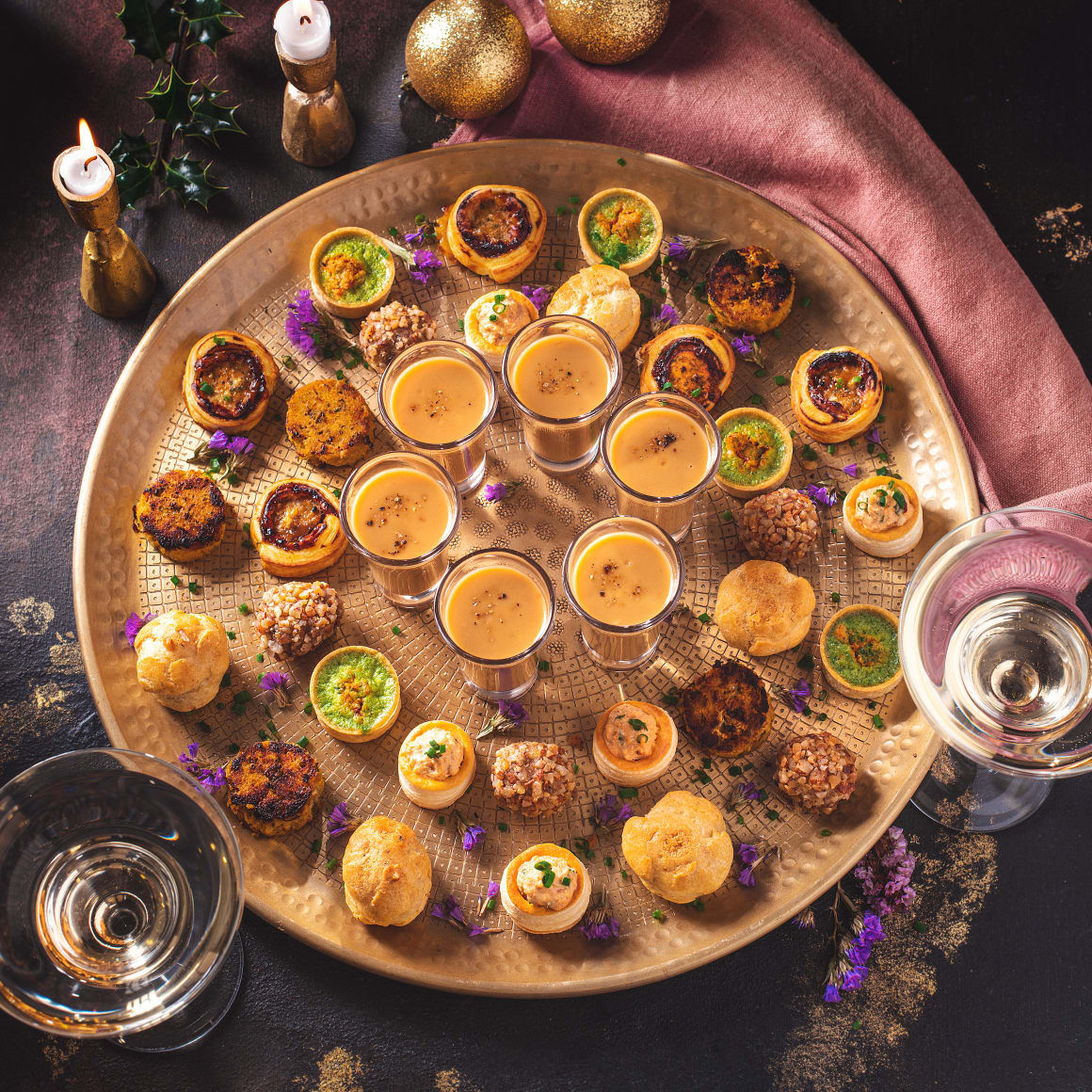 Christmas Canape Boxes
Spice up the recipient's hamper with some tasty canapes. We have two options: the Hot Christmas Canape Box or the Cold Christmas Canape Box. Both offer a decadent way to celebrate the festivities. Enjoy Mouthwatering mouthfuls of Cornish fish packaged in bitesize fishcakes, sausage rolls, profiteroles, tarts and more.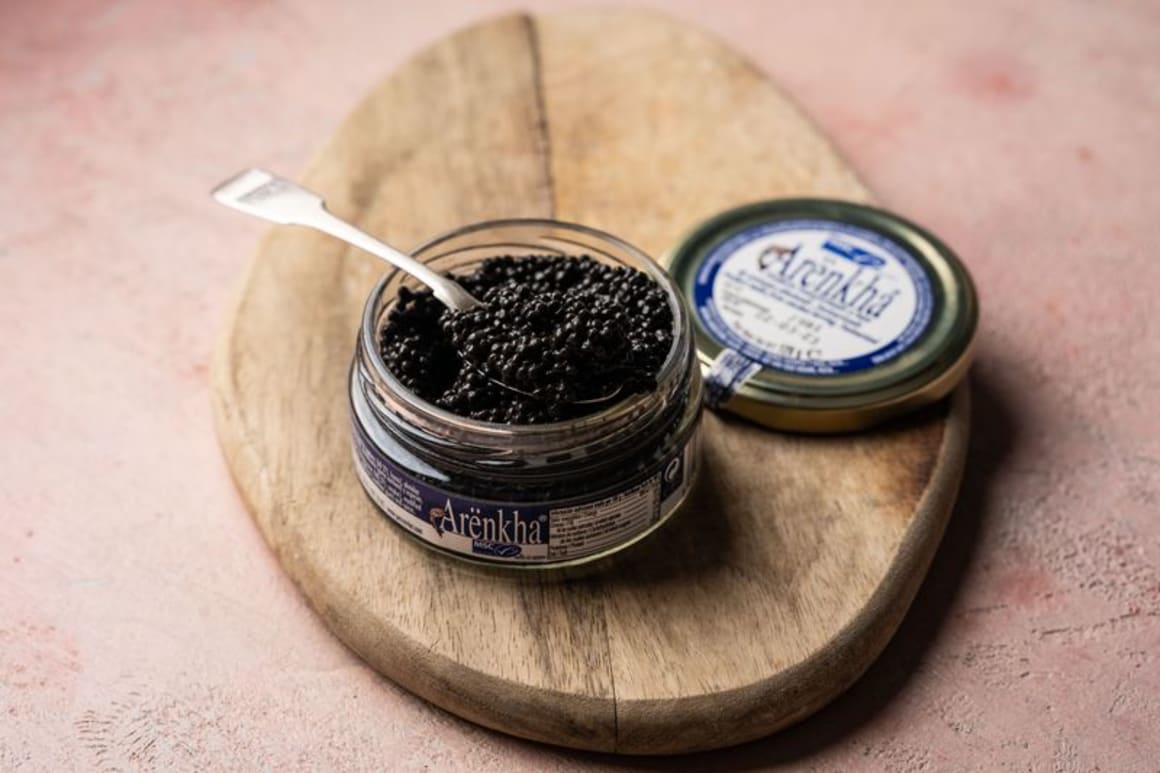 Caviar
Why not consider including Caviar in your hamper? It's an indulgent choice, but by including this delicacy, allow the recipient to enhance their canapes or elevate their dinner party starter with a touch of luxury!
Here at Fish for Thought we offer Avruga Caviar. Avruga caviar looks and tastes much like caviar, but is made from plentiful smoked herring roe. We also offer Keta Caviar, made from salmon roe and some call it Salmon Caviar. Keta Caviar is a delicious and sustainable alternative to traditional caviar.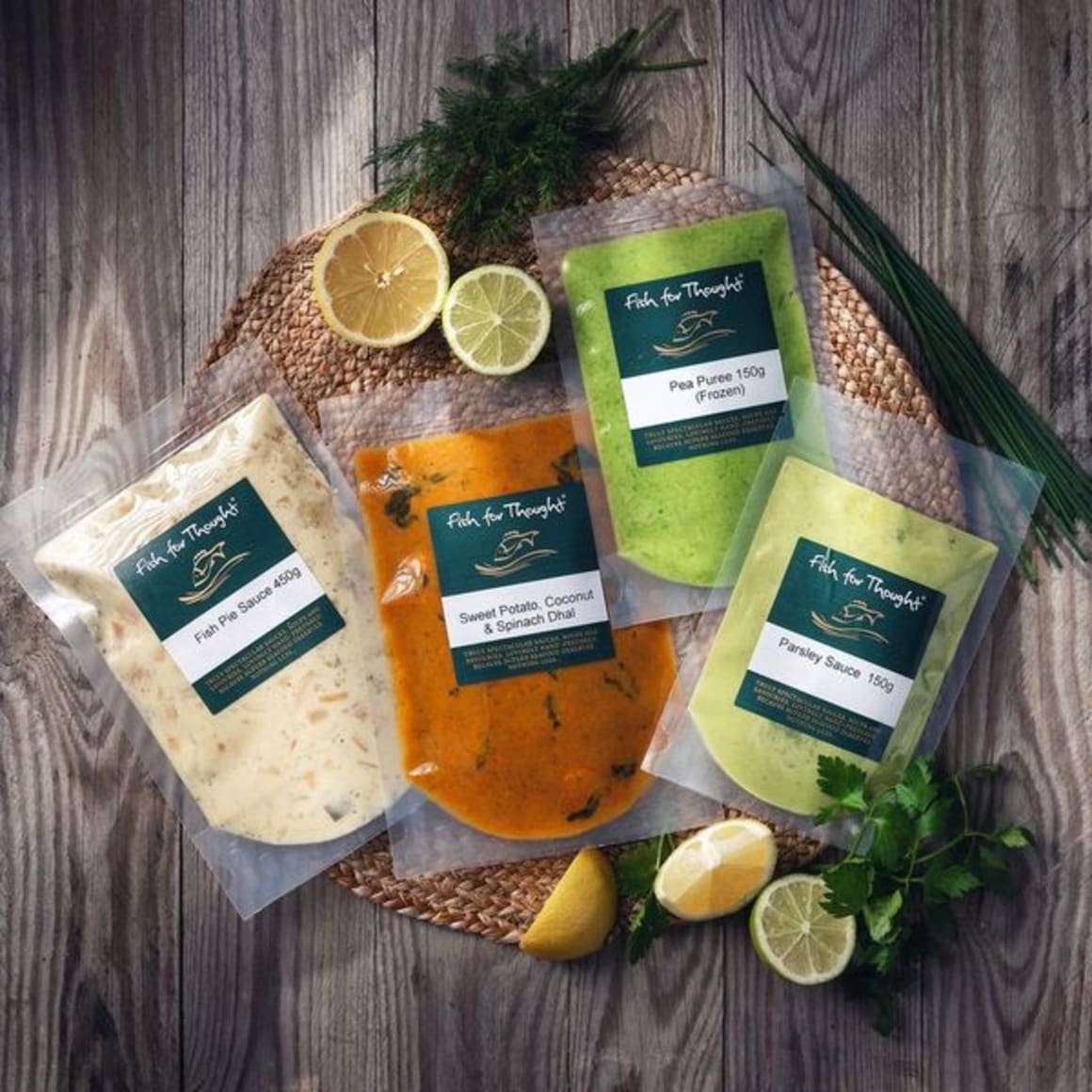 Fish Sauces and Stocks
Consider adding a variety of our ready-made fish sauces and stocks. These flavourful options allow the recipient to effortlessly elevate the taste of their preferred fish. With a diverse range of sauces available, you can effortlessly pair them with different types of fish. Opting for multiple sauces to compliment your hamper along with some fresh fish is a great idea, just remember to store the fish properly until it's time to present the hamper.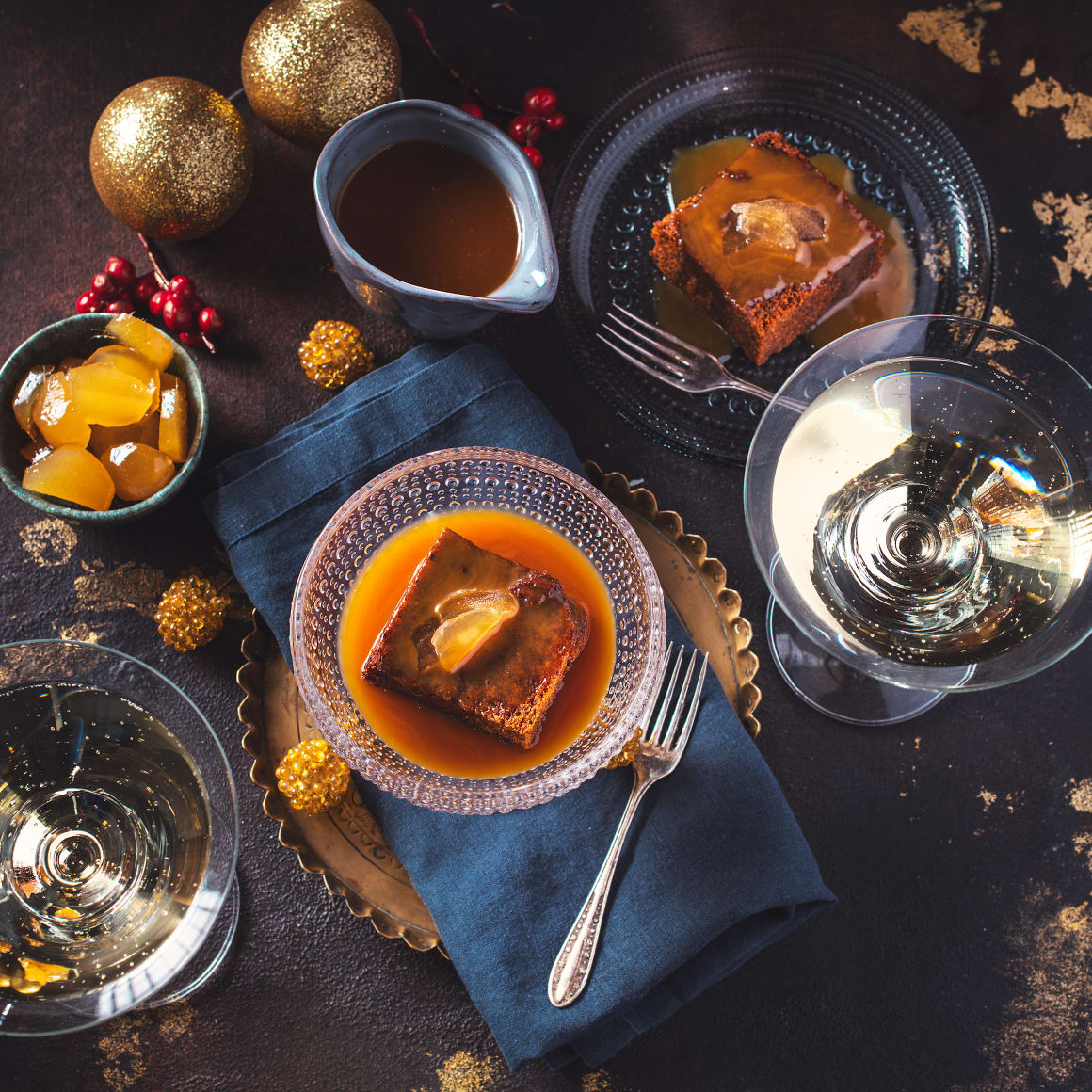 Ginger Sponge with Sticky Toffee and Ginger Sauce
Not a fan of chocolate? How about indulging in this twist on the timeless classic sticky toffee pudding instead? Our chefs have spiced up this popular dessert for Christmas. A warming shot of stem ginger has been added to both the sponge and toffee sauce, perfect for those cold winter evenings. Serve with a dollop or two Cornish clotted cream.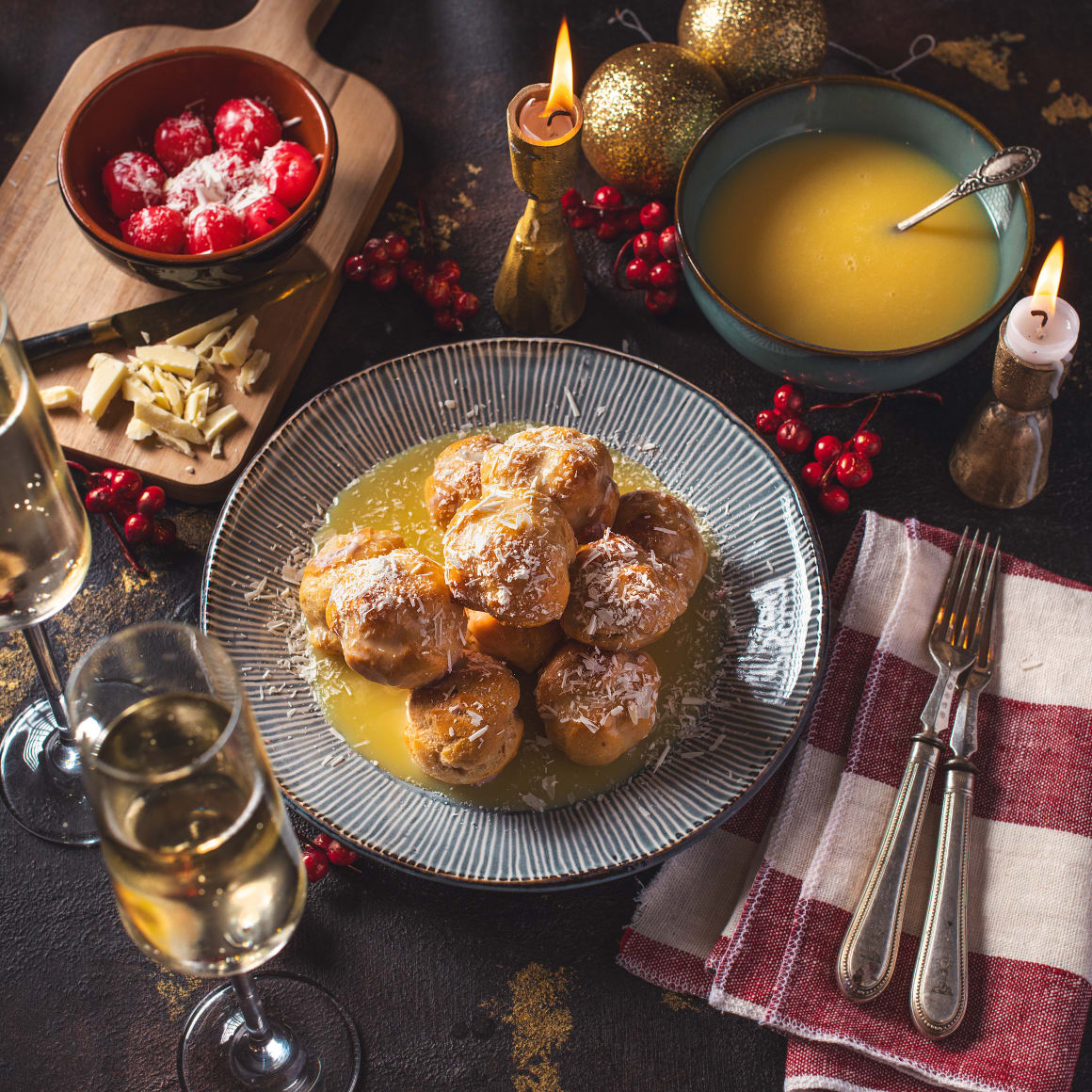 Cherry Cheesecake Ice Cream Profiteroles with White Chocolate Sauce
Our indulgent twist on the timeless profiterole dessert is guaranteed to be a standout inclusion in any hamper. Within each delicate profiterole, you'll find our exquisite handcrafted cherry cheesecake ice cream. The white chocolate sauce is the perfect accompaniment to this delicious dessert. There's an abundance to enjoy and share, but the lucky recipient may not be willing to part with it. This delectable delight will leave them yearning for its incredible flavors long after they've savored the last bite.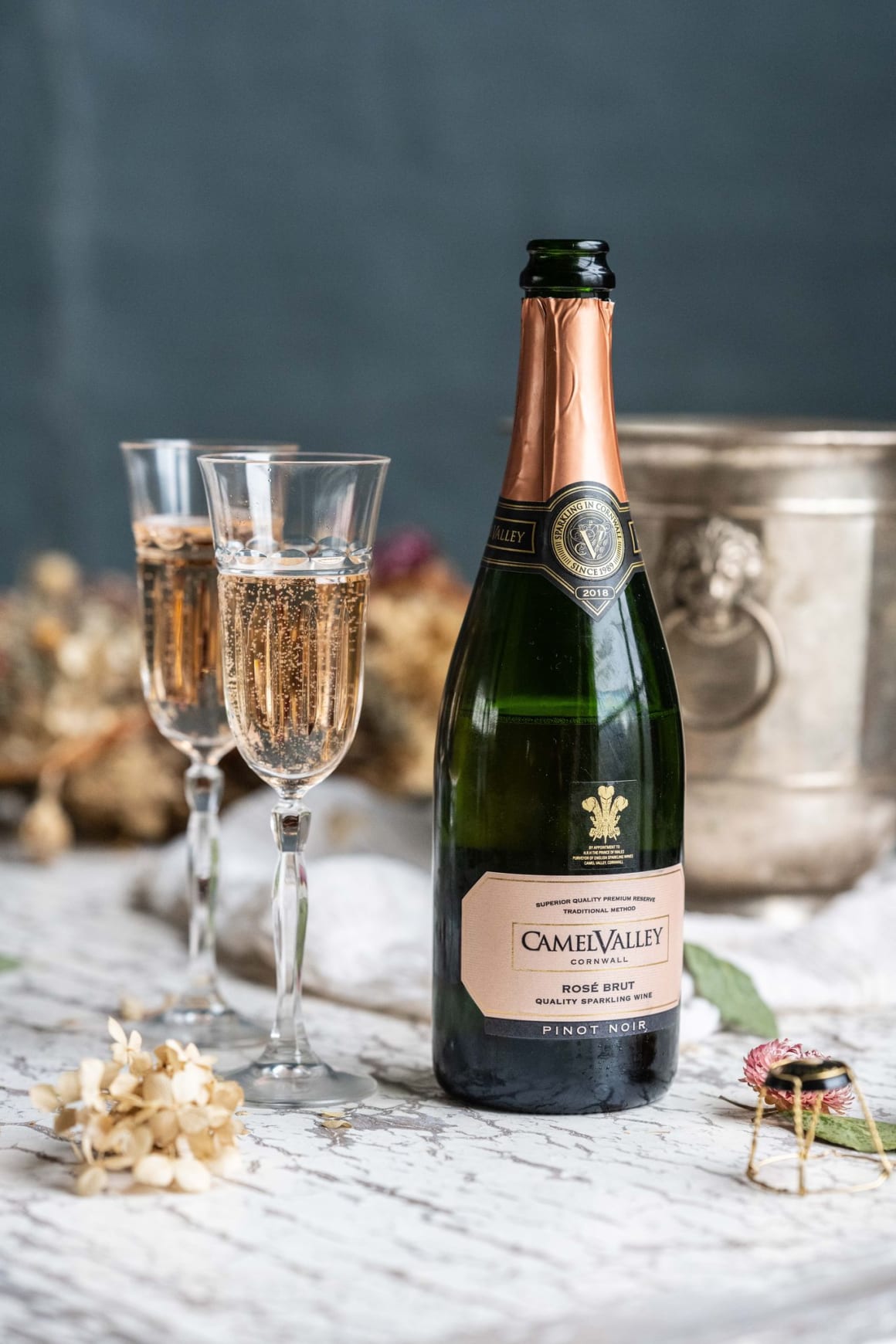 Camel Valley Pinot Rose Noir
If your intended recipient has a taste for a refreshing glass of sparkling wine, gifting them a bottle of Cornish sparkling rosé will create Christmas magic. The Camel Valley Pinot Noir is a delightful choice, with its delicate aroma of strawberries and invigorating essence, perfectly suited for celebrating the festive season.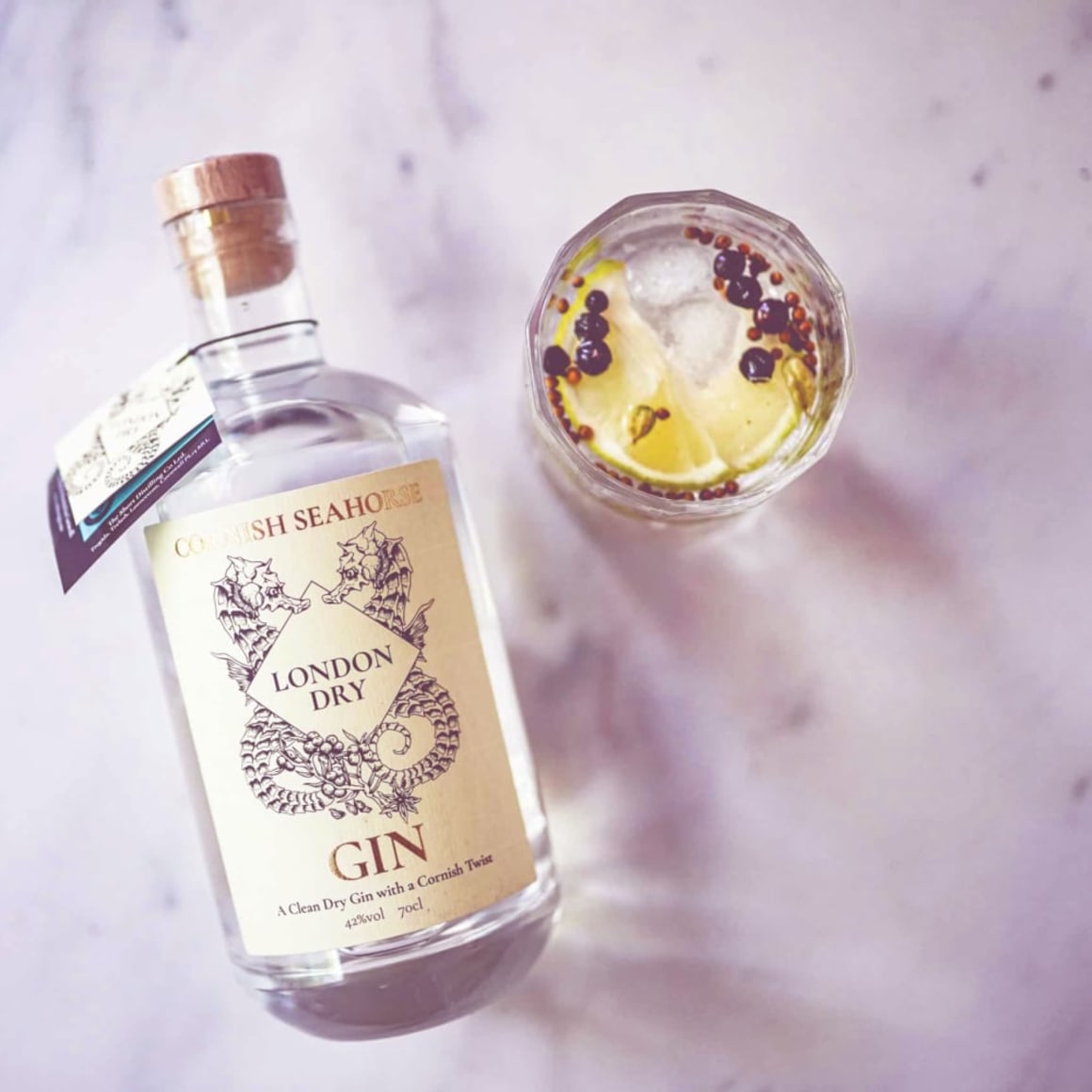 London Dry Seahorse Gin
The world of gin offers great versatility. Whether you prefer the multitude of modern flavours or the timeless allure of a classic dry gin, there is something to suit every palate. Additionally, with a wide range of flavoured tonics, mixers, and an array of tantalising cocktails, the possibilities for delightful combinations are limitless. Making it a great gift!
The combination of gin and seafood can create a delightful experience, as the unique flavours of gin perfectly complement the freshness and richness found in seafood dishes. One exceptional pairing we adore is a gin and cucumber collins cocktail, served alongside delectable smoked salmon and indulgent cream cheese blinis.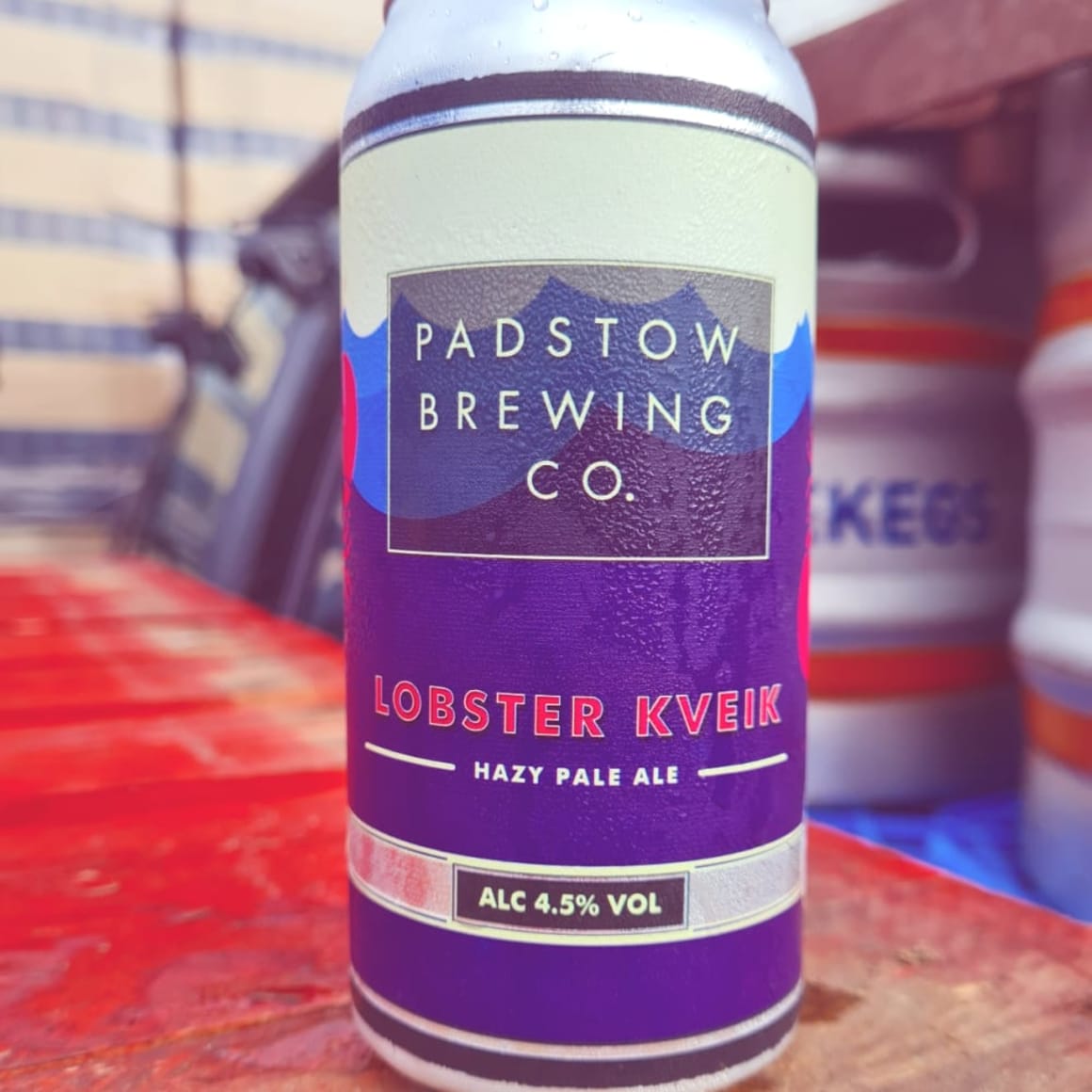 Padstow Brewing Co - Lobster Kveik
Maybe the person receiving the gift isn't fond of sparkling wine and would rather have a refreshing cold ale. Luckily, the [Lobster Kveik}(https://www.fishforthought.co.uk/shop/autumn-collection/padstow-brewing-co-lobster-kveik-440ml) is an exquisite and fruity pale ale that is incredibly smooth. What makes it even better is that it was created with the purpose of supporting the National Lobster Hatchery, a remarkable charity located in Padstow. With every can purchased, 10p will be donated towards the conservation of at-risk lobster populations. By protecting our Cornish lobsters, we are ensuring the future of our seafood industry and supporting the countless livelihoods and coastal communities in Cornwall. This truly is a gift that keeps giving.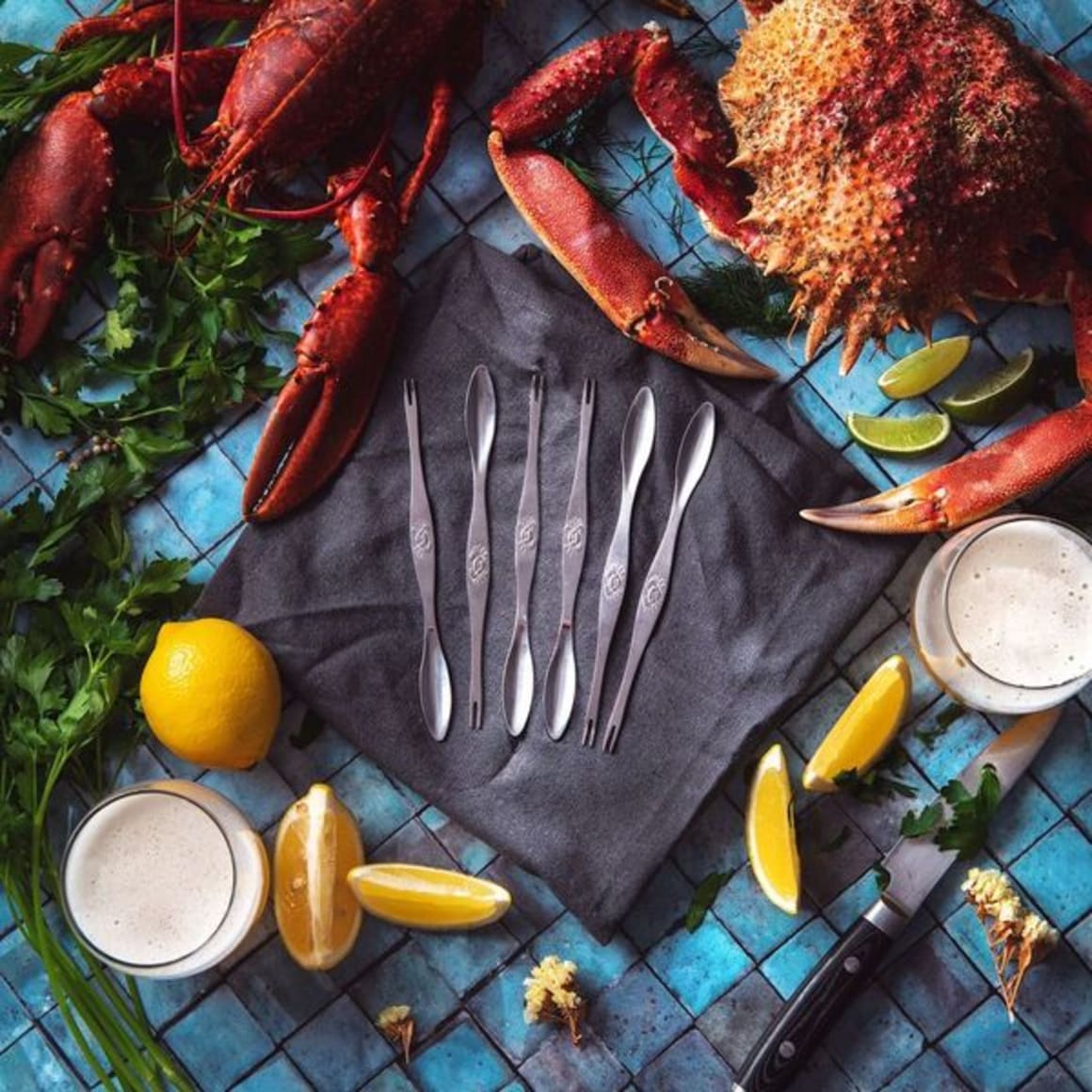 Seafood Forks
A hamper would not be considered complete unless it includes a unique novelty gift. For those who have a fondness for seafood, especially shellfish, these Seafood Forks are guaranteed to leave a lasting impression. While the other mouthwatering food gifts enclosed in the hamper will be savoured and enjoyed, these Seafood Forks (a total of 6) will provide your guests with a comfortable and hassle-free dining experience that will endure for years to come.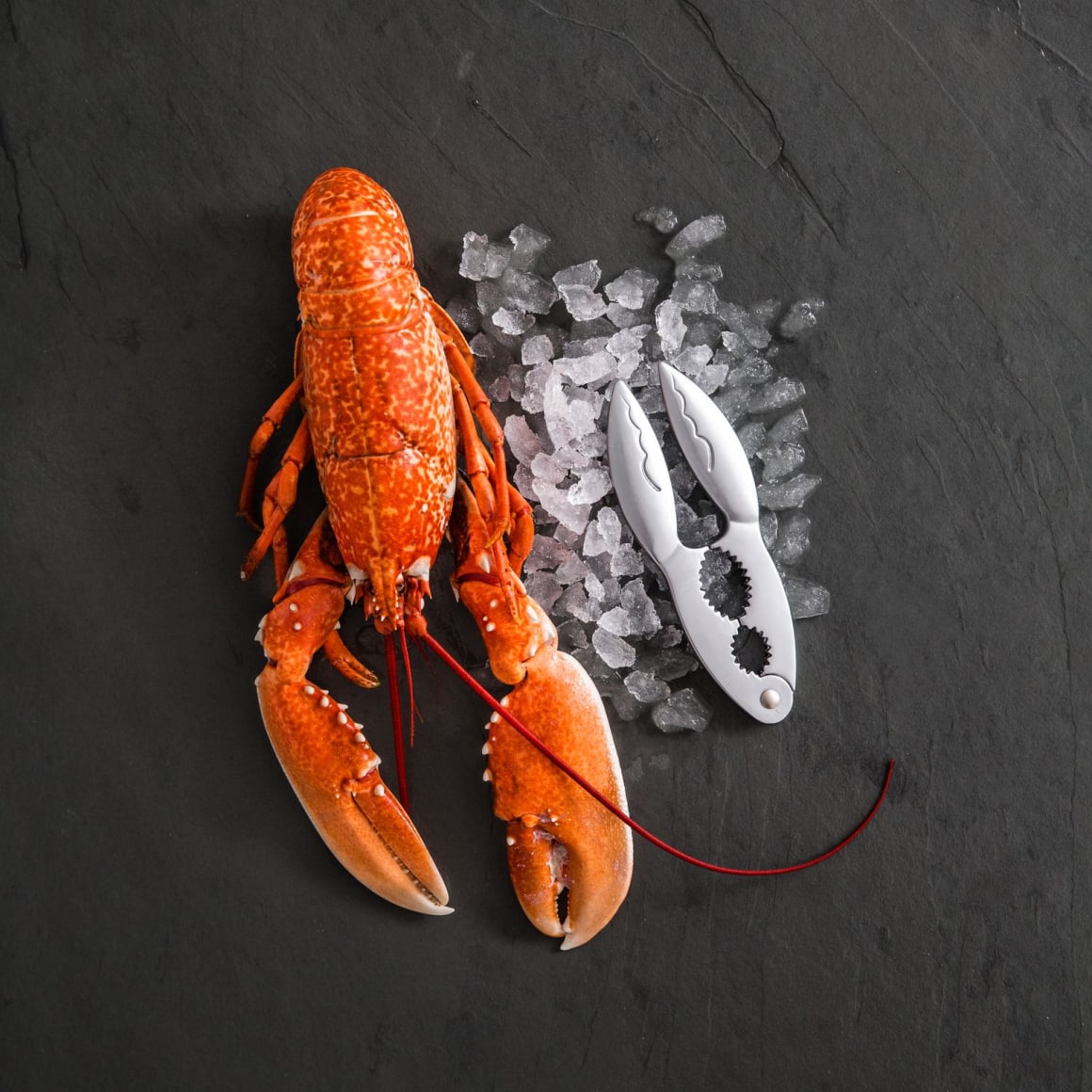 Lobster Crackers
Alternatively, if the recipient enjoys a delicious lobster from time to time, these Lobster Crackers make for an ideal tool to effortlessly crack open the succulent claws of a perfectly cooked lobster. They not only serve the purpose of facilitating the dining experience, but also promise to provide long-lasting enjoyment as a unique gift.
Gift Vouchers
If you are aware that the recipient loves seafood but are uncertain of their specific preferences, consider including a gift voucher in the hamper or providing it as an alternative. This way, the recipient will have the opportunity to choose the items they desire, ensuring a thoughtful and enjoyable gift.
No matter what you decide to include in a hamper this year, we offer a wide variety of fantastic foodie gifts that are guaranteed to make anyone's Christmas magical.