It's one of our biggest distractions here at FFT HQ – deciding how to cook and serve what we love the most… seafood! Should I make a fish pie? Perhaps a simple, grilled fillet with crusty bread and salad? Maybe a hearty stew? There's endless ways to prepare and enjoy seafood so we've compiled 5 of our favourite techniques which guarantee amazing results – however you choose to eat it!
Here are our five top ways for cooking perfect seafood…
1. Grill
The best thing about grilling seafood is that anything goes! You're trying to achieve a nicely charred exterior which protects the succulent texture of the fish inside. Meatier species such as salmon and halibut can be grilled straight on the grate but delicate pieces of fish need to be grilled on foil.
We would recommend laying a piece of foil across the grate to prevent sticking and make sure you've removed any excess moisture from the seafood beforehand. Season well with salt and black pepper, brush both sides with oil, use a medium heat and stand close-by to make sure it doesn't over-cook! Use two spatulas to flip the fish to make sure it's cooked all the way through – look out for opaque flesh which will flake easily. Top tip: try using a marinade for EVEN more flavour and make sure you baste seafood during grilling.
Benefits of grilling seafood
There's evidence to suggest that fish retains more nutrients when grilled compared to frying.

Grilled seafood retains its incredible flavour

Grilled food has less fat if you choose not to use oil or butter
Our favourite seafood on the grill
Salmon Halibut Scallops Sardines Prawns Lobster Squid
2. Poach
Let's call it perfect poaching! It's easy, quick and no-fuss – as well as being a healthy alternative to frying. Start by placing your fish in a large saucepan with water, herbs, lemon, garlic, peppercorns, onions and maybe some white wine (wine = winner). Make sure there's enough liquid to cover your fish and when the broth is simmering - never boiling - cook for around 10 minutes until the flesh turns opaque.
When it's flaking easily and fully cooked, remove with a spatula and serve however you please. The fish will be packed with flavour, moist and delicious!
Benefits of poaching seafood
A gentle cooking process so the flesh is kept at its best

You can poach in water, milk or a broth

It's easy to introduce different flavours without disturbing the meat

Your seafood will be moist and tender

Poached food has less fat
Our favourite seafood to poach
Cod Scallops Smoked Haddock Turbot Dover Sole Halibut
3. Steam
Another fat-free method of cooking fish and shellfish, steaming maintains its natural moisture to deliver super, succulent seafood. Particularly favourable if you're serving a very fragile fish, steaming means that nutrients are kept inside, not being lost to any surrounding liquid.
Start with a few inches of boiling water in a saucepan, fit a steamer over the top, place your seafood inside, cover with a tight-fitting lid to ensure no steam is lost and then reduce the water to a simmer. You can even use lemon juice, onions, spices and white wine in your water to add a subtle flavour which will be transferred directly to your fish/ shellfish.
Benefits of steaming seafood
Great for calorie-counters as there's no butter or oil involved

Steamed fish is a great source of low-calorie protein

Steaming protects the nutrients and locks-in omega-3 fatty acids

It's so easy – no oil, no mess or smoke!
Our favourite seafood to steam
Mackerel Trout Crab Mussels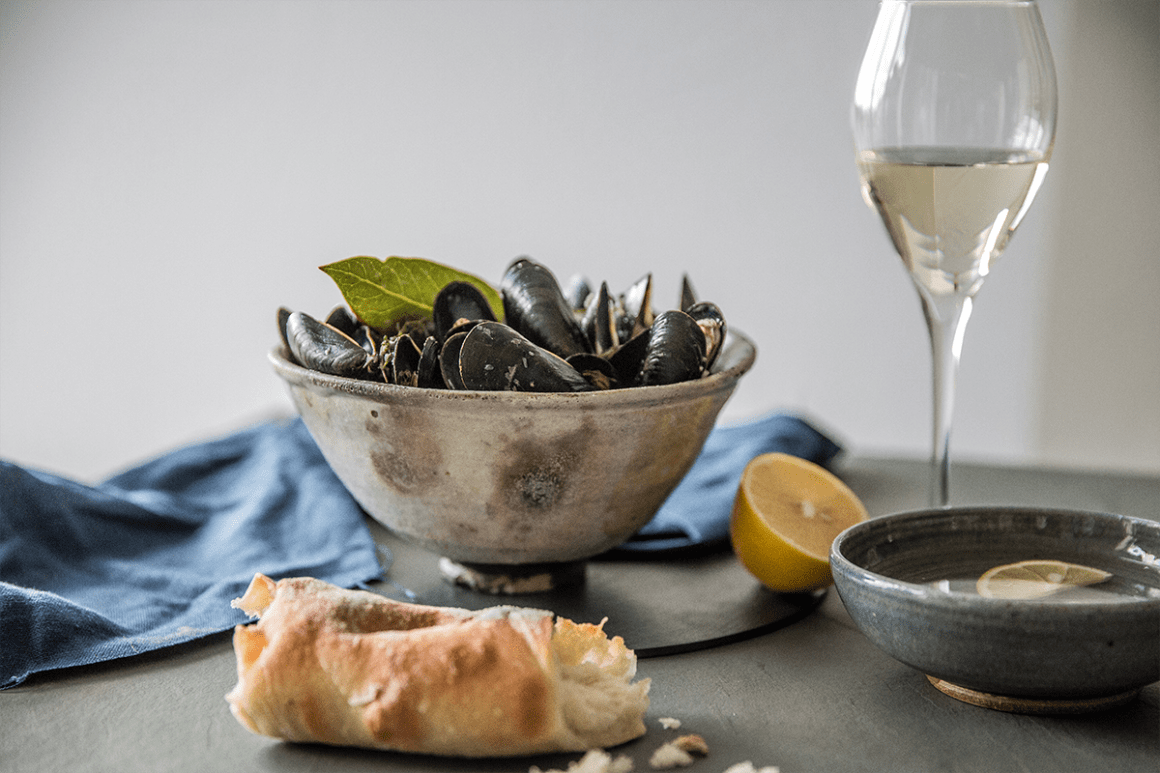 4. Pan-Fry
One of our favourites (and more of an indulgent treat!) – nothing beats pan-fried fish with a slightly crusty outside and perfectly, succulent inside! The most important thing when frying fish is to make sure it's not overcooked as it will cook quickly.
Start by soaking your fish in a bowl of whisked egg or milk for around five minutes before dusting with seasoned flour. Then, heat your oil in a frying pan on a medium to high heat. Make sure your fillet skin is scored to ensure it can fully absorb the flavours. We think that lean fish works best pan-fried as oilier species like salmon can become greasy and unappealing.
You'll need to pan-fry for around three minutes on each side before turning. When the flesh turns white and flakes easily, voila – it's ready!
Benefits of pan-frying seafood
INCREDIBLY tasty

There's research which suggests that pan-frying lean fish such as cod can make the omega-3 fatty acids more easily consumed

Did we mention, incredibly tasty!?
Our favourite seafood to pan-fry
Turbot Haddock Gurnard Cod Plaice Halibut
5. Bake
Bake the world a better place! For a super easy and healthy dinner, you really can't go wrong with baked fish. Whether you choose fillets, steaks or a whole fish – this technique requires minimal preparation which is never a bad thing!
If you're starting with frozen fish, make sure it has fully defrosted. Firm, white fish work best – cod, haddock and halibut are all great choices. Just place your seasoned fish in a baking dish which has been coated with a little butter or oil, and to stop it sticking completely, try laying it on a bed of onions or other vegetables (which will add extra flavour too!) Pre-heat your oven to gas mark 5, squeeze over some lemon juice, cover and place on the centre shelf. There's a general rule with fish that it takes around 10 minutes for every inch of thickness to bake and you should turn it half way through.
Make sure you check the fish is cooked throughout by using a fork and gently twisting – if it's flaky and falling apart, you're ready to eat!
Benefits of baking seafood
Whole fish or large fillets work brilliantly when baked as they retain their moisture

Baking seafood locks in the flavours

Baking is great for all types of fish – but not shellfish (unless it has been wrapped in kitchen foil first)

Baking is great if you're cooking your seafood with other vegetables
Our favourite seafood to bake
Halibut Salmon Turbot Cod Mackerel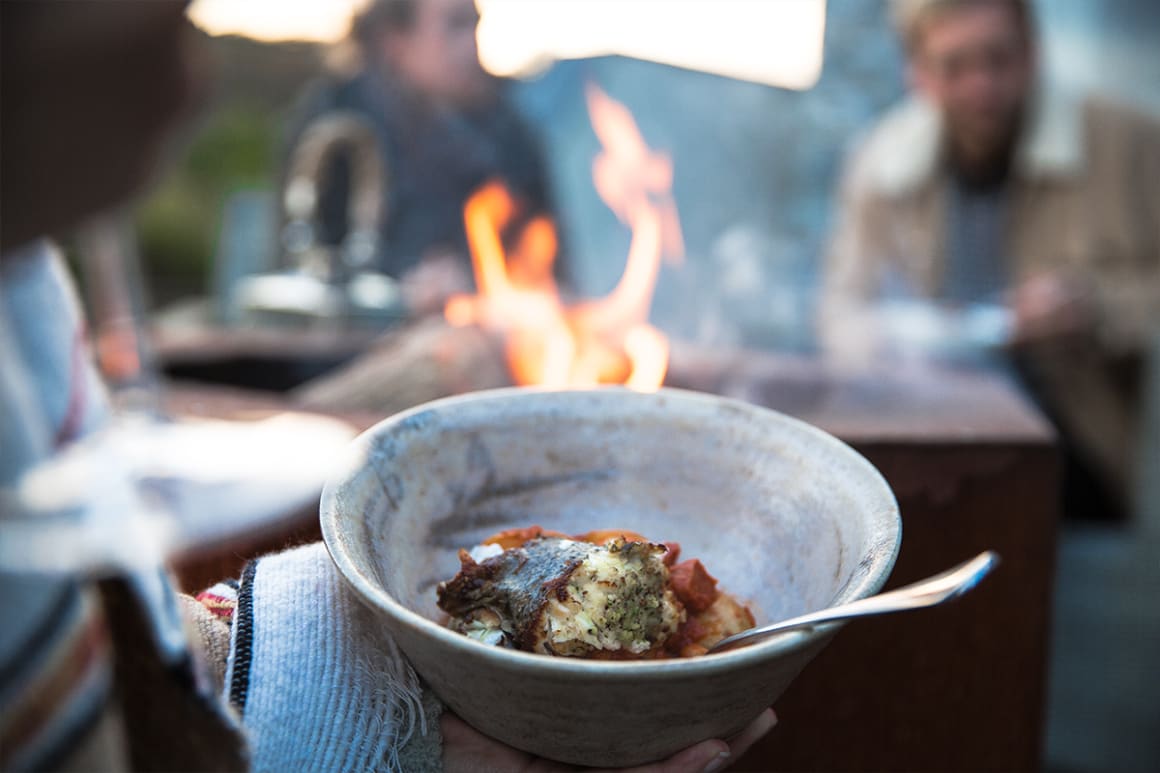 As you can see, fish and shellfish can be cooked in many different ways so we hope you've found this guide helpful. If you're looking for even more advice, check out our blog How to Cook Fresh Fish where we have also covered off cooking times!
We should all be eating at least two portions of fish and shellfish every week for optimum health but nearly half of us fall short. Make sure you're enjoying the array of health benefits that seafood can provide by choosing a varied selection and with SO many ways to enjoy it, you're certain to be inspired!
Ready, steady, cook…