Lobster – the shellfish superstar! It's decadent, luxurious and worth every penny. We've compiled our top 5 tips and tricks to help you enjoy this incredible seafood in all its glory. So, sit back and impress your friends with our lobster hacks guaranteed to make it EVEN better.
Spice it up
Lobster has a naturally rich and sweet taste which can be perfectly contrasted with spice. You may be surprised to read that Indian/ Goan flavours work fantastically well with lobster, including coriander, chilies, turmeric and cumin. It can be intimidating to combine such huge flavours with lobster, but trust us, it's a spectacular collaboration! Here's Chef Adam to show you how to create a firecracker of a dish… Lobster Massala using our incredible Cornish lobster, with homemade curry paste, shallots, garlic, ginger, spring onion and shellfish stock. Be bold, be brave and spice up your seafood!
Let's get Saucy
Lobster is succulent, juicy and every bite should be savoured. Another wonderful way to enjoy the meat is to keep it simple, with an easy drizzle, dip and dunk! One of our favourite ways to eat lobster is with a butter sauce so here's our fail-safe recipe for a lip-smacking lobster dip. All you need is: butter, minced garlic, lemon juice and black pepper. Melt the butter in a saucepan, add the ingredients and season. Et voilà. Lobster lovers rejoice – this is foodie heaven (not if you're on a diet!)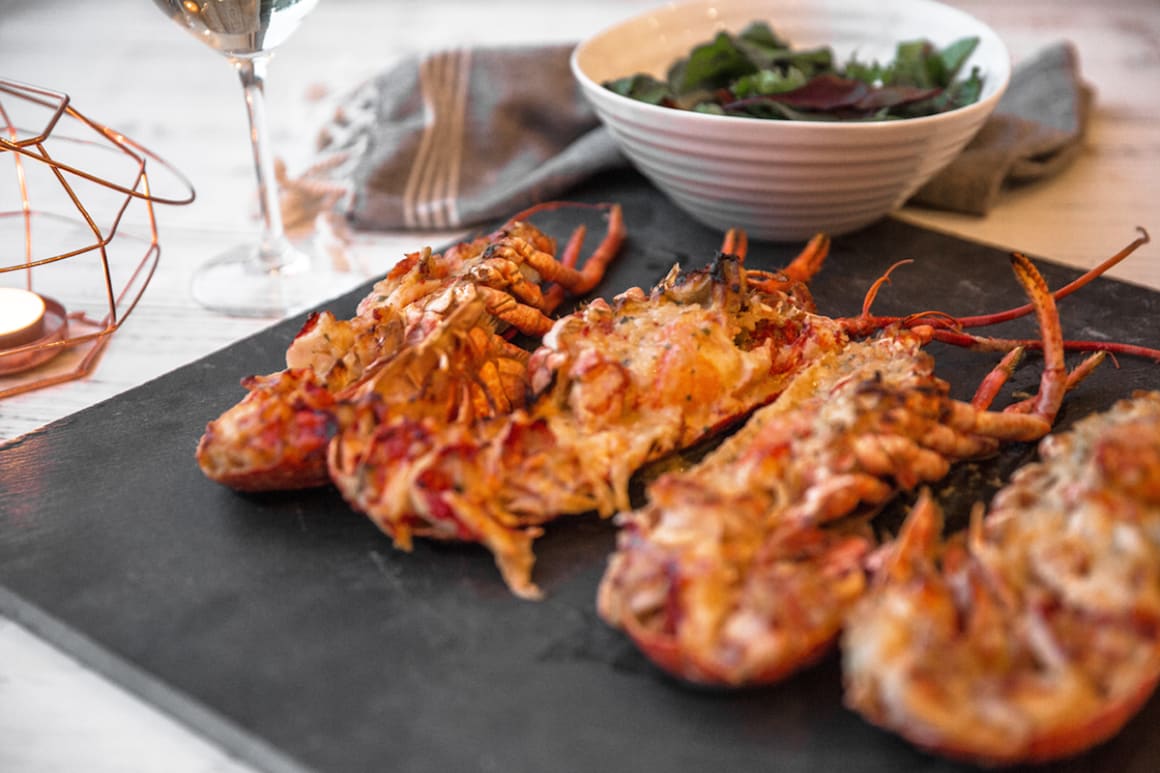 Love the Leftovers
Talking about 'leftover lobster' is almost as obscene as 'leftover wine' (no, we have no idea what this is either), but if you do find yourself with spare lobster meat, use it to its full potential! Thankfully, you can safely reheat lobster for up to 4 days after it has been cooked – the best way to do this is on a low heat in the oven or to boil it. Not eating every single ounce of your lobster is sacrilege so here's a brilliant idea for you… Cornish Lobster Mac 'n' Cheese!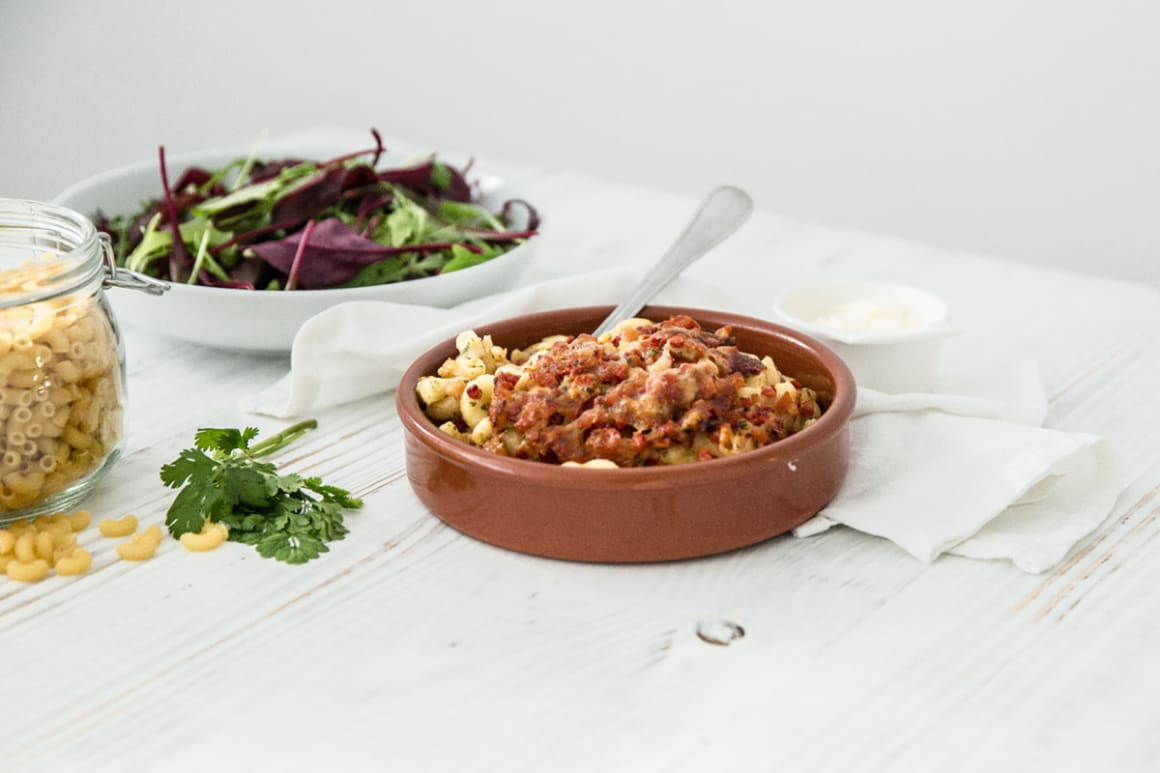 Make some Pour Decisions
Not literally, we're talking about the wine! With lobster being such a luxury ingredient, make sure you pair it with an equally brilliant beverage. We recommend a white wine, but you can enjoy red too with more powerful lobster dishes such as Thermidor. Here's a few favourites:
Chardonnay (wins hands-down!)
Pinot Grigio
Champagne or a sparkling wine
Gewurztraminer
Sauvignon Blanc
Wine is the answer… what was the question!?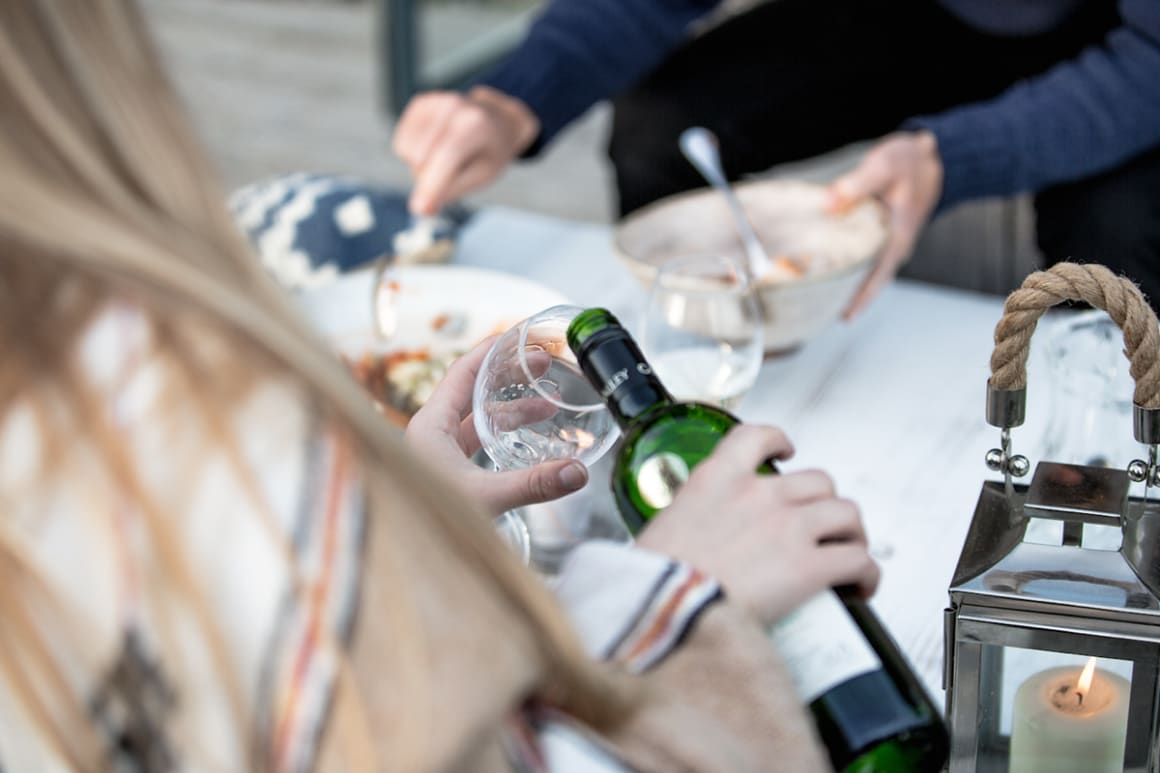 Don't mess about
Shellfish can be a messy business – lobster, crab, prawns and mussels are delicious to eat, but watch out for pinched skin and fingers as you 'mine' for meat. To make it easier, use a rolling pin and with a bit of muscle power behind it, roll it over your lobster – to help make the meat more accessible to pick. Lobster Crackers and Picks are always handy too to crack the shell and extract the soft meat inside. As a lobster-prep-pro, it's over to Chef Adam…
Frequently Asked Questions
Is lobster good for you?
Lobster is an amazing source of omega 3, with 580mg per 100g of meat. It is also a rich source of essential vitamins and minerals, including: copper, selenium zinc, phosphorus, vitamin B12, magnesium, and vitamin E. It's an excellent source of lean protein too – protein nourishes your bones and cartilage and also supports healthy blood.
Can lobster be frozen?
Lobster can be frozen for 9-12 months when done correctly. We advise that you follow food safety guidelines when doing so. Freeze the lobster whole or just the sections of the shell that contain the meat (removing the meat from the shell can reduce quality). Once you've sealed the lobster in high-quality freezer bags and double wrapped, make sure you add a label with the date it was frozen.
What does lobster taste like?
If you've never tried lobster, you're probably wondering what all the fuss is about - take one bite and you'll soon understand it! Sweeter than crab, lobster has a meaty texture which is moist and melt-in-the-mouth!
Which part of the lobster do you eat?
You can find meat in the lobster legs, in the claws, in the 'arm' and in the tail. When you buy whole lobster from Fish for Thought, expect delicious white meat in the tail and claws along with tomalley – which is the lobster's digestive system. It is perfectly safe to eat and is often considered a delicacy. It may be eaten alone or used in sauces for flavour and as a natural thickening agent.
Where shall I buy lobster?
Fish for Thought, obviously! In all seriousness, they're are our specialty, selling ONLY native lobsters which are landed in the stunning waters of the Atlantic off the north and south Cornish coast. We are proud supporters of the National Lobster Hatchery's 'Buy One, Set One Free' Program to help build a strong, long-term future for native lobsters. We will never import cheap lobsters from elsewhere in the world – it's cruel, totally unnecessary and not good for the environment!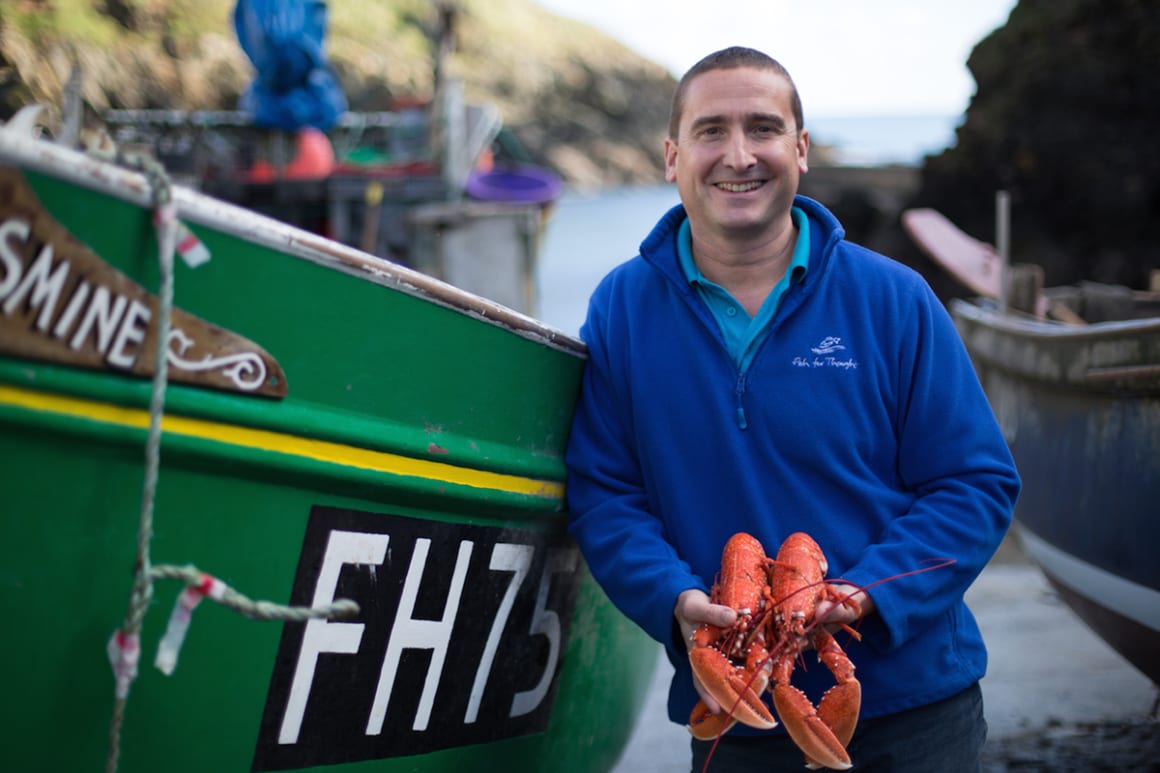 We can supply your lobster however you would like it – live, cooked, cooked, split and cleaned and simply the meat on its own. The finest, freshest seafood, delivered to your front door!
It doesn't get better than that.